AJE, the producer of Big carbonated drinks, has ventured into other consumer product categories with the launch of D'Gussto (ดิ'กุสโต้) premium canned saba fish in tomato sauce in Thailand, reported Bangkok Post. The processed fish will be produced under an OEM model.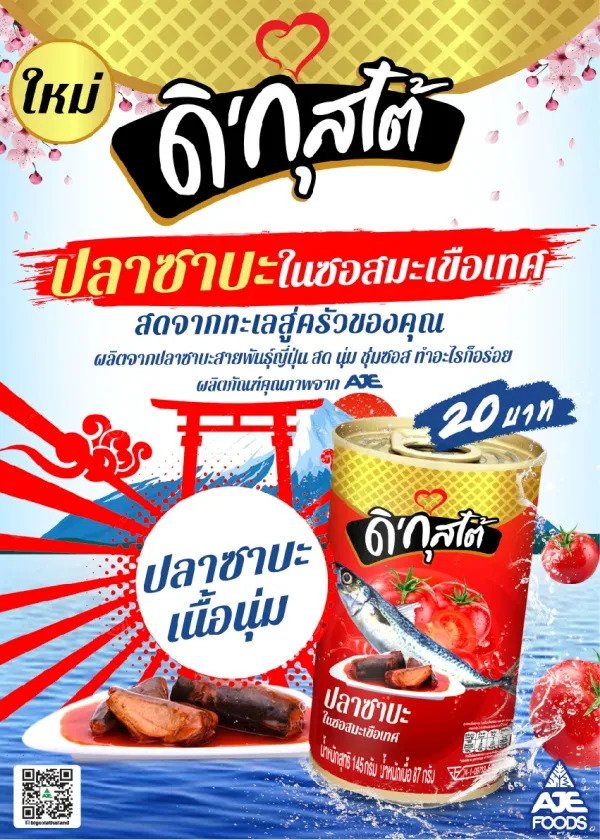 The beverage company has also announced the launch of Amayu, a 100% natural fruit juice created with coconut flowers produced by local farmers. The parent company has a range of Amazonian super fruit beverage under BIO Amayu.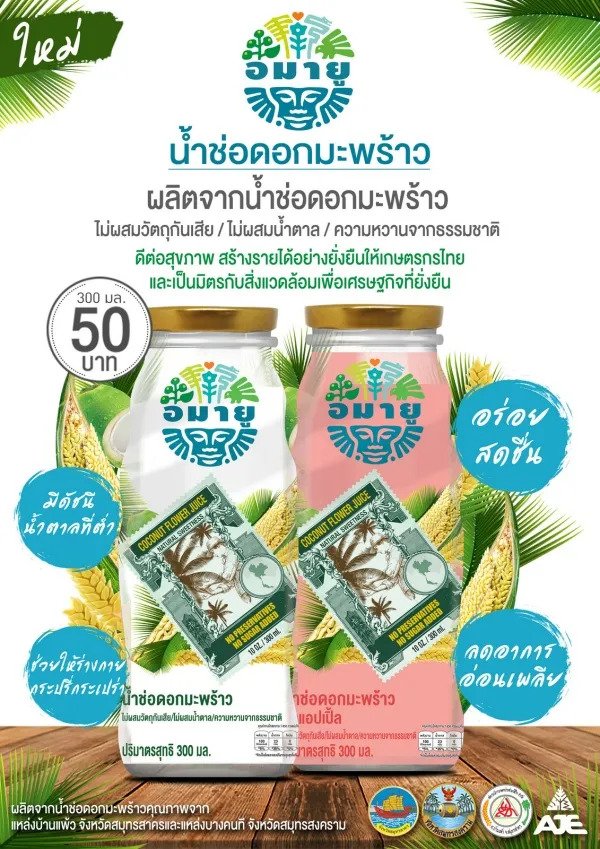 The company works with local farmers in Ban Phaeo District, Samut Sakhon Province to source all-natural ingredients to obtain superfruit juices without preservatives or sugar. The drink will be sold at THB 50 per bottle.

AJE plans to add 15 new product categories to its portfolio in Thailand by 2030. This figure excludes canned fish and fruit juice. Right now, the company has five categories in Thailand comprising Big carbonated drinks, Volt energy drinks, Big Vida water, Bio functional beverages and Sporade isotonic drinks.
AJE is transforming itself into a more diversified FMCG company in Thailand with a product portfolio spanning from beverage to food, while leveraging on its existing distribution network.
Ajethai Co Ltd's total revenue in 2020 declined 11% year-on-year to fall below the THB 3 billion mark, according to the Department of Business Development. The company posted a 7% year-on-year rise in total revenue in 2019 and 13% growth in 2018.