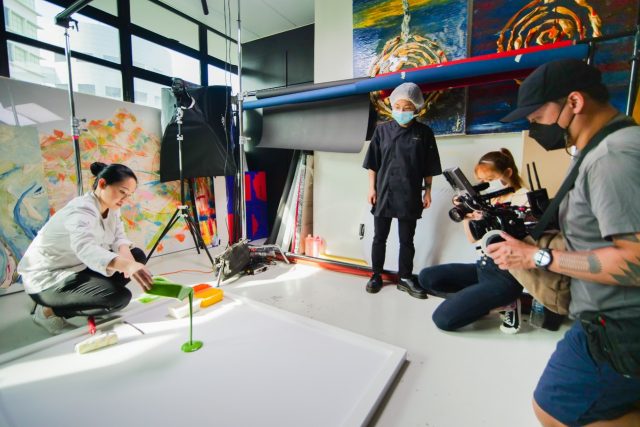 Singapore, 7 October 2021 – Following the recent success of The Creators and its second instalment featuring MasterChef judge and renowned celebrity chef Bjorn Shen, CreatorsLab is gearing up to premiere their anticipated Instagram series, The Creators Shorts, this month. The local content platform will also air the third episode of The Creators in November, featuring the unfiltered and uncensored story of Singaporean pastry chef Janice Wong.
Launching on Friday, 15 October 2021, The Creators Shorts pilot episode will stream globally on CreatorsLab's Instagram. The series will kick off with co-founder of The Anna Alliance, head chef of Rebel Rebel and all-around aspiring culinary talent, Alysia Chan. The episode will offer a sneak peek into the life of the underdog chef and dive into their unfiltered and uncensored journey to make it in the culinary world. The short-form series will continue to feature passionate young creatives who might not fit the traditional mould. Viewers can also expect the Shorts series to retain the same cinematic production standard seen in The Creators but it will be entirely produced in portrait for Instagram.
CreatorsLab will air the third episode of The Creators globally on YouTube and at Creatorslab.co on Friday, 12 November 2021. The episode will delve into a never before told story of locally renowned culinary artist Janice Wong. Viewers will hear from the people closest to her and learn more about Janice's creative journey and what compelled her to create the work that she does.
For more information, please visit CreatorsLab's website.