Created by Singapore-headquartered Next Gen Foods, TiNDLE will launch with 9 restaurant partners across the city on 15 Oct
TiNDLE will debut in some of Kuala Lumpur's hottest dining establishments including Beta, Bref by Darren Chin and Soleil
Plant-based chicken, TiNDLE, contains no antibiotics, hormones, cholesterol or genetically modified ingredients; and without compromise on taste and texture
Super versatile and fun to cook, TiNDLE has already become a cult favorite among food connoisseurs and innovative chefs in Singapore, Hong Kong, Macau and UAE
Fresh off its UAE launch in September, TiNDLE continues to make its way across the globe with Kuala Lumpur debut amidst international hypergrowth
KUALA LUMPUR, MALAYSIA (13 October 2021): Following successful launches in Singapore, Hong Kong, Macau and across the UAE, Asia's leading food tech startup Next Gen Foods will be bringing its flagship product — TiNDLE™ plant-based chicken — to some of Kuala Lumpur's well-loved dining establishments beginning 15 October.
Made with only nine simple ingredients, TiNDLE is the first product from Next Gen Foods — a food technology startup that aims to make the global food system sustainable and significantly improve public health. Requiring 74% less land, 82% less water while also producing 88% less greenhouse gas emissions compared to traditional chicken, plant based chicken is better for the planet.
In addition, TiNDLE is also incredibly tasty and nutritious, containing no antibiotics, hormones, cholesterol or genetically modified ingredients, yet offers 17g of protein per 100g. The product can take center stage in nearly any dish, from classic Chinese dumplings to Instagram-worthy Croffles, making it a versatile favorite among innovative chefs.
With no compromise to taste, texture or versatility, TiNDLE has already become a cult hit among discerning food connoisseurs across the region, where it first made its debut earlier this year to positive reviews. With an exciting launch in KL, TiNDLE will now be served in close to 150 restaurants in Kuala Lumpur, Singapore, Hong Kong, Macau and the UAE.
Kuala Lumpur: Fifth Stop for TiNDLE Amidst Global Growth
After its debut in neighbouring cities Singapore, Hong Kong and Macau earlier this year, the start-up continues its steady expansion in the region. TiNDLE's launch in Kuala Lumpur is a testament to its growing popularity in Asia, and its versatility across a multitude of cuisines in these foodie havens.
​​"TiNDLE was founded on the belief that doing our part for the planet should be delicious and fun. Our goal is to create a whole new food experience — one that delivers on the taste and texture of chicken while being versatile and adaptable across applications and cuisines that allow chefs to express their creativity," says Marc Jolly, Growth Director at TiNDLE. "As we continue to grow our footprint across the region, Kuala Lumpur is an essential next stop for TiNDLE, with its outstanding culinary scene and growing appetite for plant-based foods. It's been inspiring working with top chefs in the city who have experimented and created innovative TiNDLE plates that will take KL foodies on an awesome culinary adventure."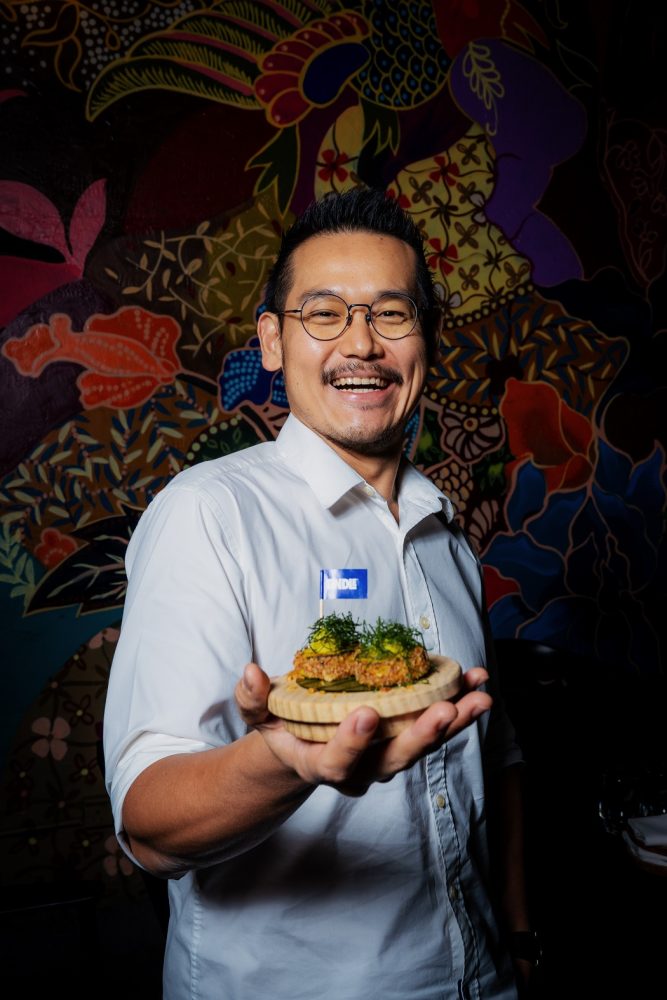 Giving his stamp of approval to TiNDLE is veteran Chef Raymond Tham, Co-Founder & Executive Chef, Beta: "We were surprised that chicken made from plants could be so incredibly flavourful and versatile to use, TiNDLE has exceeded all our expectations and we're excited to continue innovating non-meat dishes for our guests. Working with TiNDLE has been a truly innovative experience for us!" Chef Raymond has created three TiNDLE dishes — Masak Lemak is served canape-style and will be part of both Taste of Beta and Tour of Malaysia degustation menus; TiNDLE Lor Bak and TiNDLE Pandan will appear on rotation on the menus at Aviary, a cocktail bar co-located with Beta.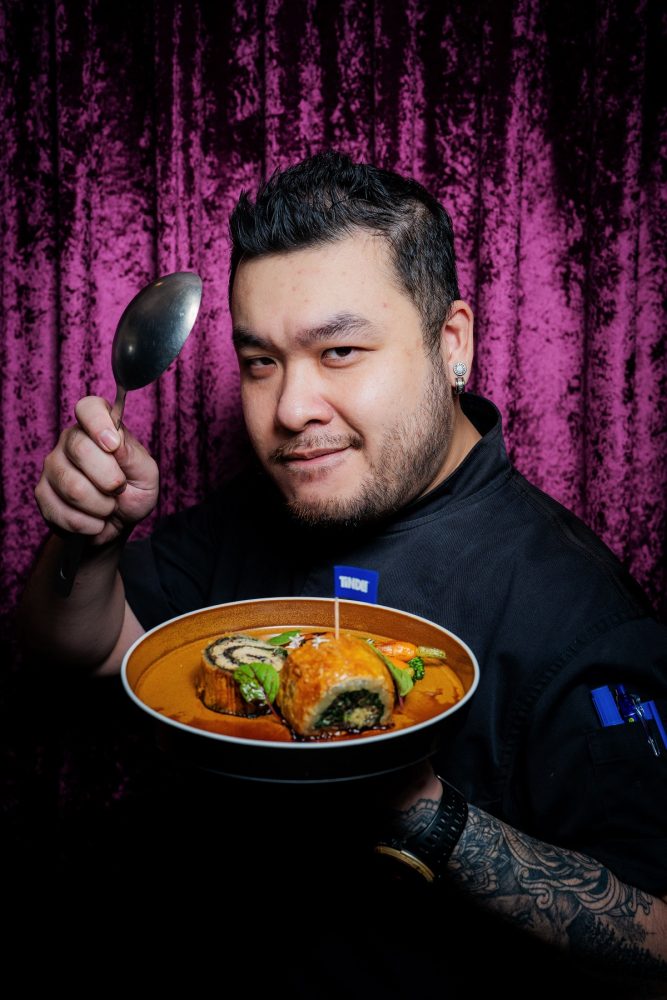 In addition to TiNDLE's ridiculously good taste, chefs like Wei Han Lim, Head Chef, Bref by Darren Chin are also keen to play their part in pushing for systemic change to the global food system. He says, "The poultry industry is one of the biggest contributors to climate change, but very few people are aware of its negative impact. By working with TiNDLE, I hope that consumers start to become more conscious of their food choices, and learn that we can still enjoy high quality meals without compromise." He has created the TiNDLE Wellington, a plant-based version of the British classic, with truffle-infused TiNDLE encased in puff pastry, served with smoked cauliflower puree, spiced honey glazed baby carrots, and finished with a roasted vegetable demi-glace.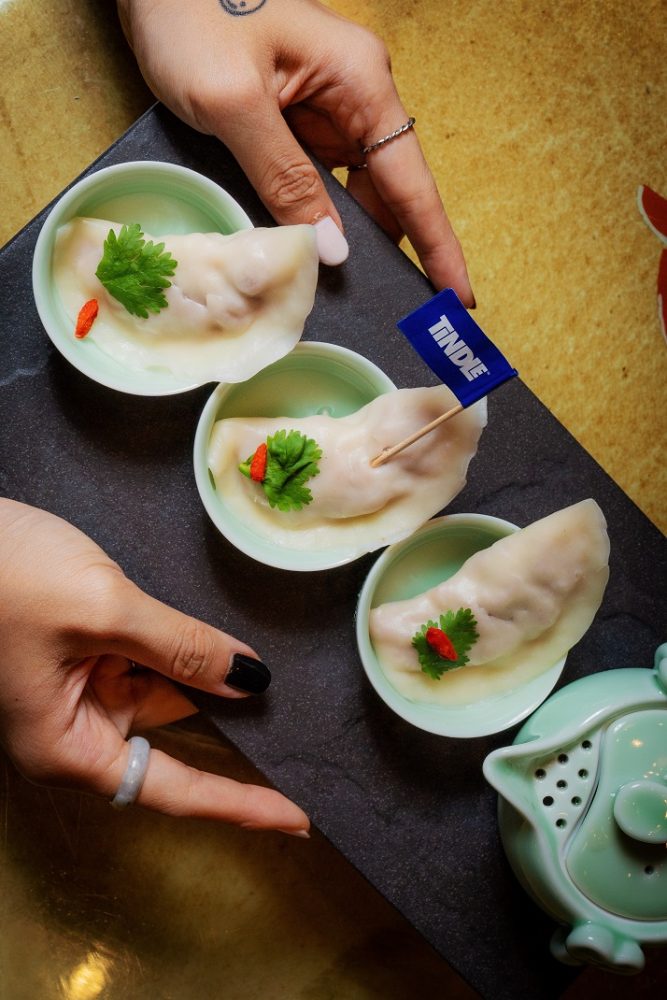 For Chef Kazi Hassan, Executive Chef, Hilton Kuala Lumpur, who has worked with plant-based protein for years, he is excited to be one of the first to serve TiNDLE in Malaysia: "TiNDLE is an amazing and extremely adaptable ingredient that we're using across multiple restaurants at Hilton KL — I love that it is healthy, sustainable and guilt-free. TiNDLE has it all, and we're glad that our guests are some of the first to have a taste!"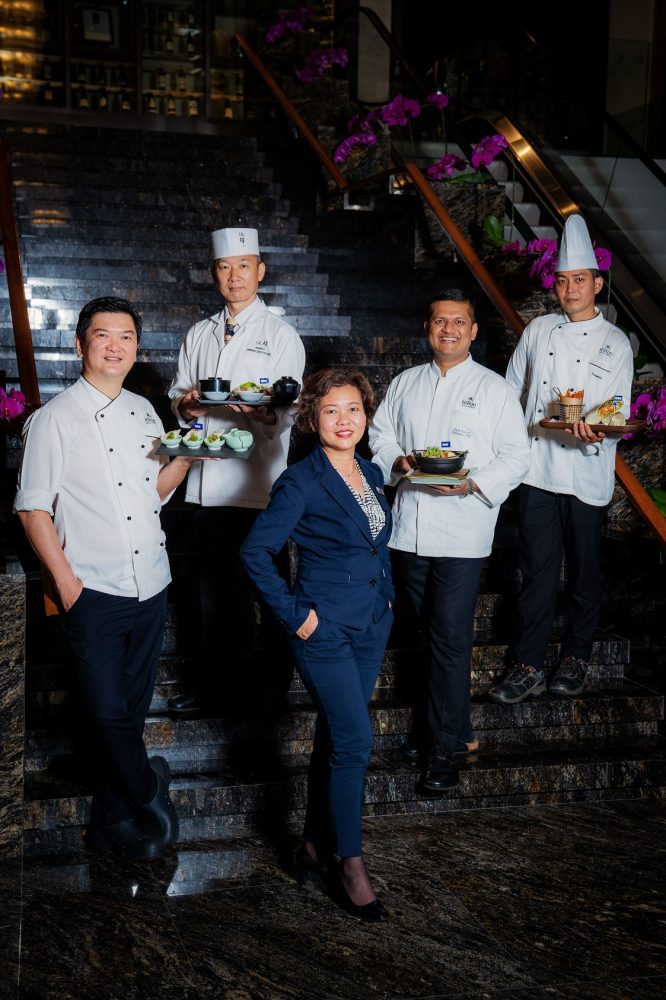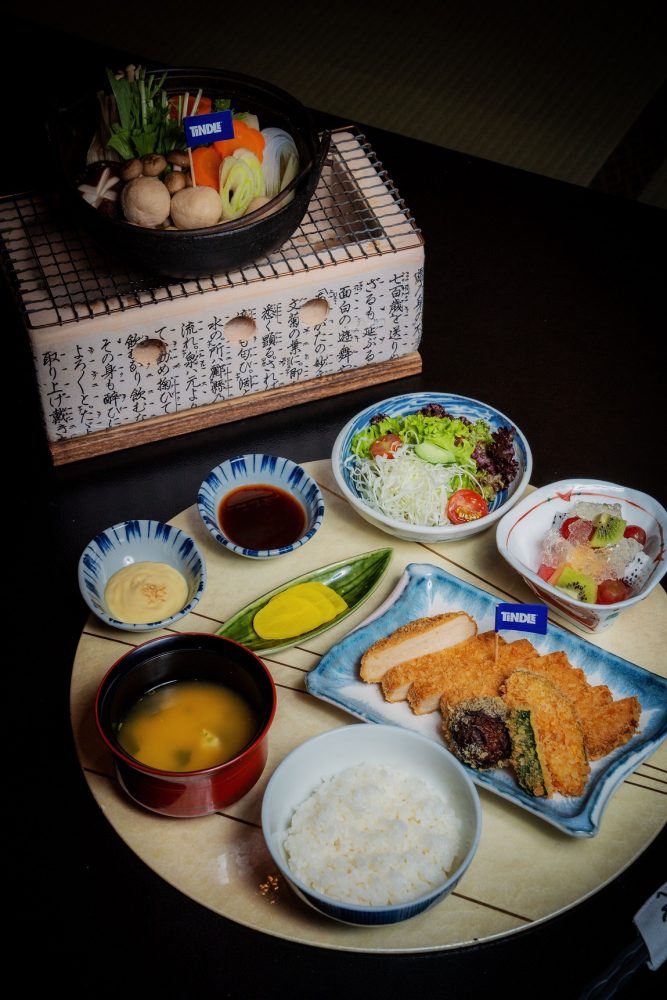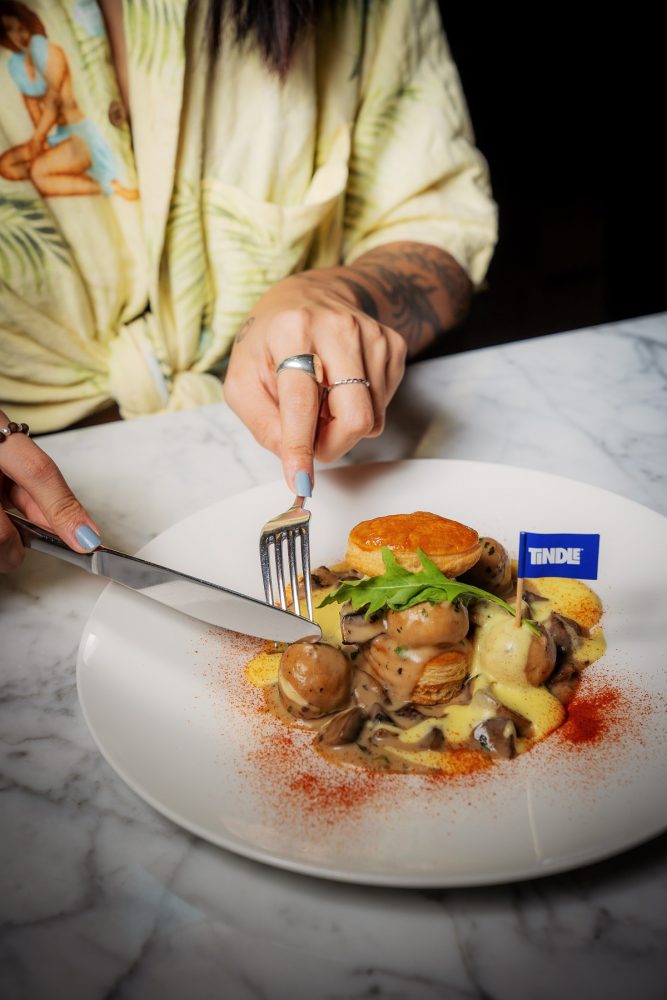 Starting 15 October, TiNDLE will be on menus at 9 restaurant brands across Kuala Lumpur: Beta, Bref by Darren Chin, Huckleberry, Soleil, VCR, Kay's Steaks & Lobster; and three outlets in Hilton KL including Iketeru, Chyna and Oro Cafe.
TiNDLE will be distributed in Kuala Lumpur by fine-food specialist Classic Fine Foods, which has operations in Asia, Europe and the Middle East. "At Classic Fine Foods, we are constantly looking for new products that will delight our customers. We are therefore very excited to introduce TiNDLE's delicious plant-based chicken in Malaysia. TiNDLE arrives at a pivotal point, when a growing number of Malaysian consumers are looking for healthier and more sustainable food options, and are open to including Alternative Proteins onto their plates," shares Nicolas le Toumelin, General Manager, Classic Fine Foods Malaysia.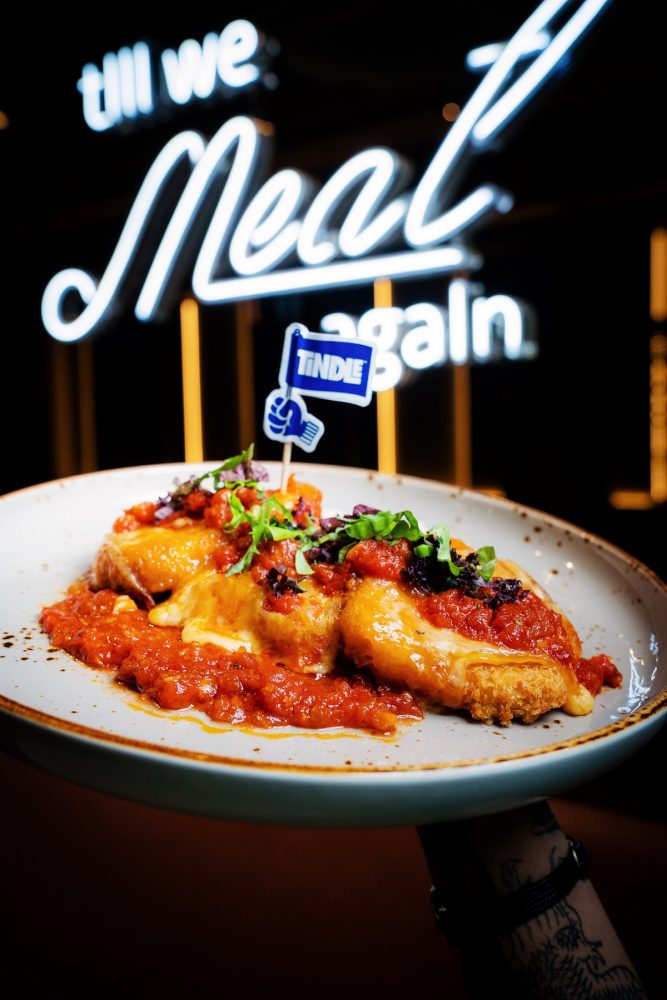 For more information, visit www.tindle.com or follow @tindlefoods on Instagram. Restaurants interested in putting TiNDLE on their menus can reach out to [email protected].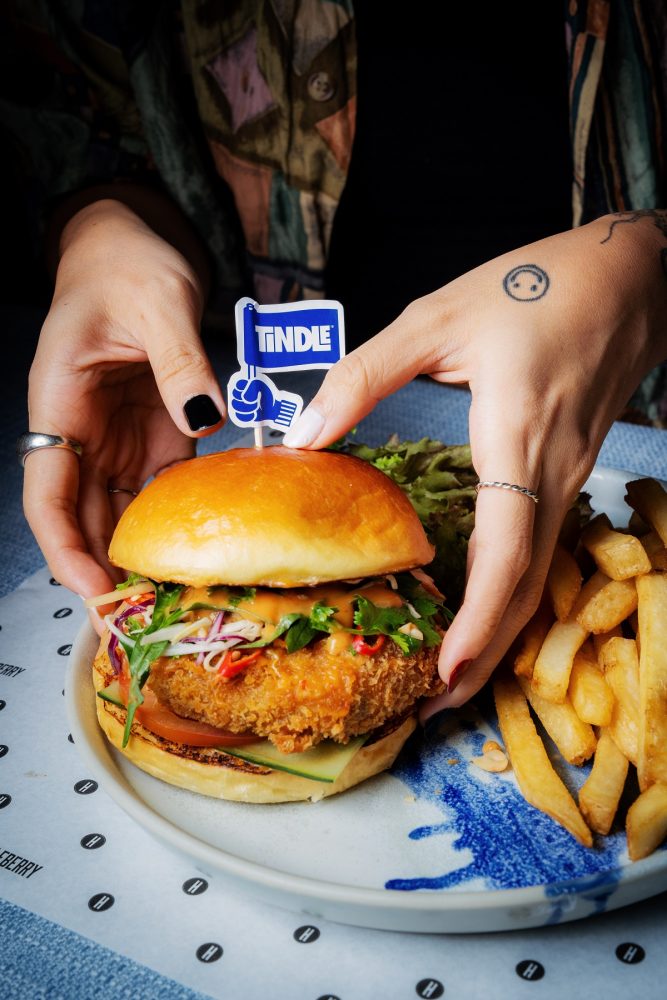 About Next Gen Foods
Founded in 2020, Next Gen Foods is a food tech startup developing and commercializing innovative and sustainable plant-based food products — including its flagship product, TiNDLE. Next Gen Foods is backed by a team with proven experience in plant-based food technology, global brand development and global distribution scaleup. For more information, visit nextgenfoods.sg.