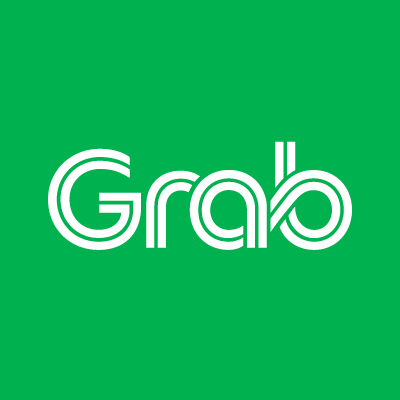 Grab enforces higher safety and hygiene standards through tech features and policies.
Efforts to provide greater convenience for travelers as states begin to open.
With over 95% of Malaysia's adult population being fully vaccinated, movement restrictions have begun to ease as more Malaysians are getting back to their everyday routines and travelling. With this, various sectors which are reopening have also put in place high safety standards to give people the confidence to embrace this new normal.
As Malaysians adapt to the idea of travelling in the new normal, Grab has seen an increase in demand for rides. Therefore, Grab is sharing an updated 6-step guide to safer rides with GrabProtect which are based on the various efforts introduced to ensure safety for both users as well as our partners.
Elaborating on this, Rashid Shukor, Head of Operations at Grab Malaysia adds, "Malaysians are getting back to their daily routines and we have observed more people are out and taking rides more frequently. As a platform that aims to provide convenient and safe transport options, we have put in place our GrabProtect policy to protect the health and safety of our users . Through this we hope to give greater peace of mind to our community as the public continue to embrace this new normal and our driver-partners continue to earn via the platform.
Commitment to health and safety for greater peace of mind 
GrabProtect is an initiative that helps reinforce higher safety and hygiene standards on our platform. We are focused on getting you to your destination efficiently and as safely as possible.
​​The health and safety measures in the GrabProtect 6 steps to safer rides include:
Health declaration form –  All driver- and delivery-partners, as well as passengers are required to complete their health declaration before they can start driving, delivery orders or book a ride. Drivers will be required to complete the online health and hygiene declaration at least once a day, whereas passengers will be required to do so before every ride booking.
Mandatory face mask – Grab driver- and delivery-partners are required to wear a mask whenever they are on the Grab platform and the same requirement will be extended to passengers. If either party shows up without a mask on, passengers and driver-partners can cancel the booking by selecting "driver/passenger did not wear a mask" as their cancellation reason.
In-car sanitisation – Grab has ensured that driver and delivery-partners are equipped with masks and hygiene kits to protect their vehicles and delivery bags. Car and delivery bag disinfection services will also be made available, at a subsidised fee, to Grab drivers- and delivery-partners at selected locations. 
Trip Monitoring – To ensure the safety of both driver-partners as well as passengers, Grab uses various signals to detect anomalies during a ride. This includes monitoring trip signals such as GPS, traffic conditions and map intelligence.   Details will be shared with the authorities if the safety of passengers or driver-partners are at risk.
Emergency Button – Provides a one-stop tap to get immediate assistance, 24/7, 365 days a year. Given your response, police or ambulance units will be dispatched. Passengers can also add and enable Emergency Contacts from the settings icon who will be automatically alerted if they tap on the emergency button.
Share My Ride – This feature allows passengers to share their ride details with loved ones via a shareable link. Tapping on the link will then open a web page where the ride details can be tracked
Only driver-partners and passengers with Low Risk (Risiko Rendah) and Casual Contact No Symptom (Kontak Kasual Tidak Bergejala) on their MySejahtera COVID-19 risk status are eligible to use Grab's e-hailing service. In addition to these health and safety precautions, GrabInsure has also collaborated with Chubb to offer free Covid-19 Post Vaccination Insurance, with coverage of up to RM7,800 for Malaysian residents (including our driver- and delivery-partners). For more information and to enroll, please click HERE.
Generating Demand to Boost Local Economy 
In support of the nation's efforts to restart the domestic travel industry, Grab has launched various campaigns and promotions to provide more value to domestic travelers as they re-discover Malaysia.
For safer rides, Grab is introducing a special promotion for domestic travelers via flights. From now to 31 December 2021, users will be able to enjoy up to RM10 OFF when booking from or to selected airports across the country.
Grab's various promotions also enable travelers to continue experiencing the best of local culture wherever they may be. Some examples of this include:
Minggu Peniaga Kecil – a monthly campaign to encourage consumers to support small and local brands on GrabFood while enjoying savings.
Shop Malaysia Online – Grab continues to support the government's Shop Malaysia Online effort with offers that enable consumers to save up to 50% across GrabFood, GrabMart and GrabPay services.
As Malaysia recovers, Grab is committed to innovating our technology to cater to both our partners and consumers who depend on the platform for convenient access to their needs.
*For more information on Grab's safety policies in place, please visit: https://www.grab.com/my/safety/