The Multi-Award Winning The Glen Grant 15 Years Old Displays an Intense and Sophisticated Flavour Profile
SINGAPORE (2 November 2021) – The Glen Grant, the 181 year-old distillery hailing from Speyside, proudly announces the launch of The Glen Grant® 15 Years Old Single Malt Scotch in Singapore, broadening the brand's global footprint. The Glen Grant 15 Years Old is crafted by Master Distiller Dennis Malcolm – Scotland's longest serving distiller – at 50% ABV 'Batch Strength', resulting in an intensified expression of The Glen Grant's signature style. 
The launch in Singapore coincides with the brand celebrating the six-decade milestone of Master Distiller Dennis Malcolm and follows a slew of praise and accolades bestowed upon the spirit in the past year. Declared "Single Malt Scotch of the Year" at the 2020 New York International Spirits Competition, the golden liquid has been recognised globally by some of the world's top spirits competitions. In 2021, The Glen Grant 15 Years Old took 93 points ("exceptional") and a gold medal from the prestigious Beverage Tasting Institute (BTI, 2021), as well as 92 points from Ultimate Spirits competition, Double Gold medals from the illustrious San Francisco Wine and Spirits Competition (in both 2019 and 2021), and a coveted Platinum award and 94 points at the Ascot Awards from veteran tasting and whisky expert Fred Minnick.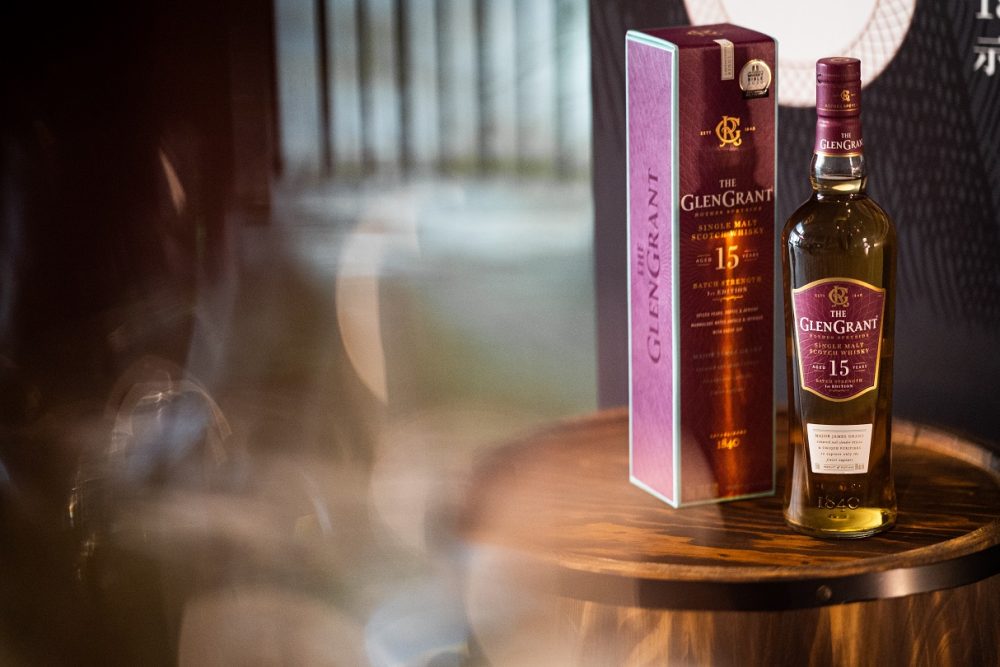 Matured in hand-selected first-fill ex-bourbon casks, the impactful flavours of the 15 Years Old are further enhanced by non-chill filtration for a fuller texture. This golden liquid offers aromas of citrus fruit and toffee accompanied by a rich palate of spiced pear, apricot and vanilla, leaving a nutty finish with delicate notes of fruit, exemplifying the elegant, complex flavour profile that The Glen Grant is world-renowned for. 
The Glen Grant is reintroducing itself to consumers and collectors, harnessing a long, rich history and the prestige and expertise of long-time Master Distiller, after a thorough redesign of the packaging in 2020 to drive home top- shelf look and showcase liquid credentials. Dennis Malcolm, The Glen Grant's Master Distiller, remarks: "We take so much pride in creating our unique golden liquid, and we're proud to see that the consistent quality of these beautiful products continues to be recognized by industry competitions, particularly on the anniversary of our 181st year. We are thrilled to see this exquisite premium single malt Scotch shine like this."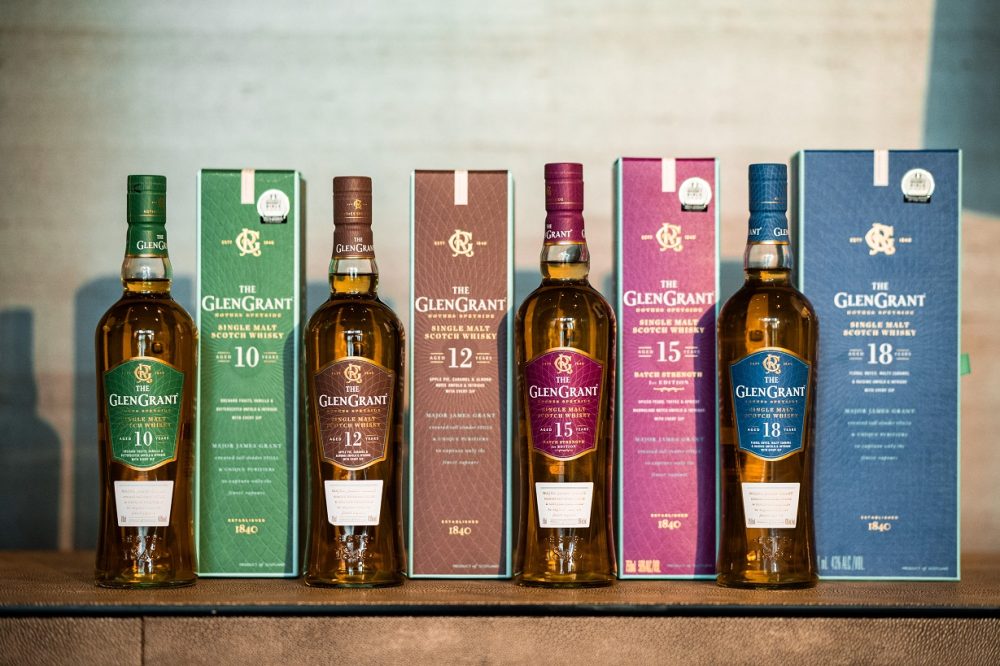 Founded in 1840 by brothers John and James Grant in Rothes, in Speyside, Scotland, The Glen Grant boasts a remarkable, double distillation process, which sets its multi award-winning single malts apart from the competition. Introduced over a century ago by the ingenious James 'The Major' Grant, these hand-designed, tall, slender stills and distinctive purifiers capture only the finest vapours. Still used to this day, resulting in the elegant Single Malt and seductively smooth taste for which The Glen Grant is renowned. 
The Glen Grant 15 Years Old is available by the dram in Singapore at select venues including Dragon Chamber, Public House, One Place Bistro Bar and Sweetea Caffe, with special bottle promotions at Malts (S$188++ per bottle / S$358++ for two bottles) and J's Bar and Grill (S$208++ per bottle / S$358++ for two bottles). Individual bottles may also be purchased at Cellarbration, Redmart and Amazon (RSP S$125). 
For more information about Glen Grant visit: www.glengrant.com.