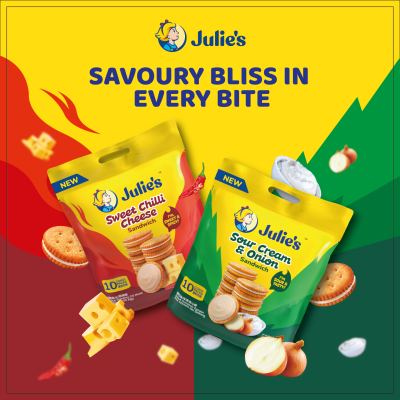 Perfect Food Manufacturing (Julie's) has launched its latest savoury range comprising two unique savoury flavours: Sweet Chilli and Sour Cream & Onion. Julie's Sweet Chilli Cheese Sandwich has a tangy notes of chilli beneath the savoury richness of cheese.
The new Julie's Sweet Chilli Cheese Sandwich is a continuation of the brand's exploration of savoury flavours such as hot and spicy as evidenced by the previous launch of Julie's Buttons Hot Curry Crackers.

Julie's has also made available seasonal products for Christmas and Julie's Love Letters Sesame Wafer Roll.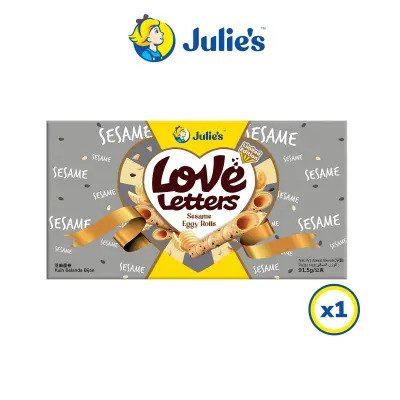 Buy Julie's latest products on Shopee.