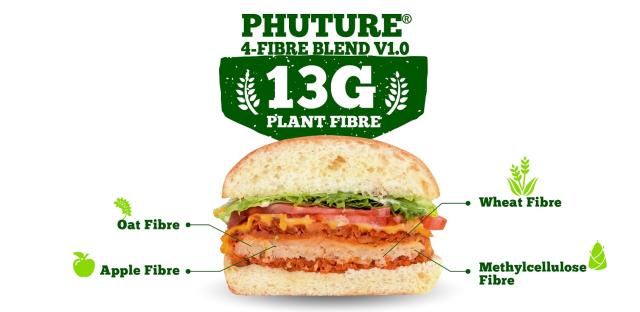 Malaysia's plant-based meat company Phuture Foods has introduced High Fibre Chick'n, which is said to be the first chick'n that contains fibre on earth. The chick'n has 13g of fibre from 4 sources – oat fibre, apple fibre, wheat fibre and methylcellulose fibre. It is a source of potassium, calcium, iron and vitamin D. The product also offers 11g of plant-based protein.
The High-Fibre Chick'n range is Halal-certified by JAKIM, and is also free of preservatives, and has no added sugar and MSG.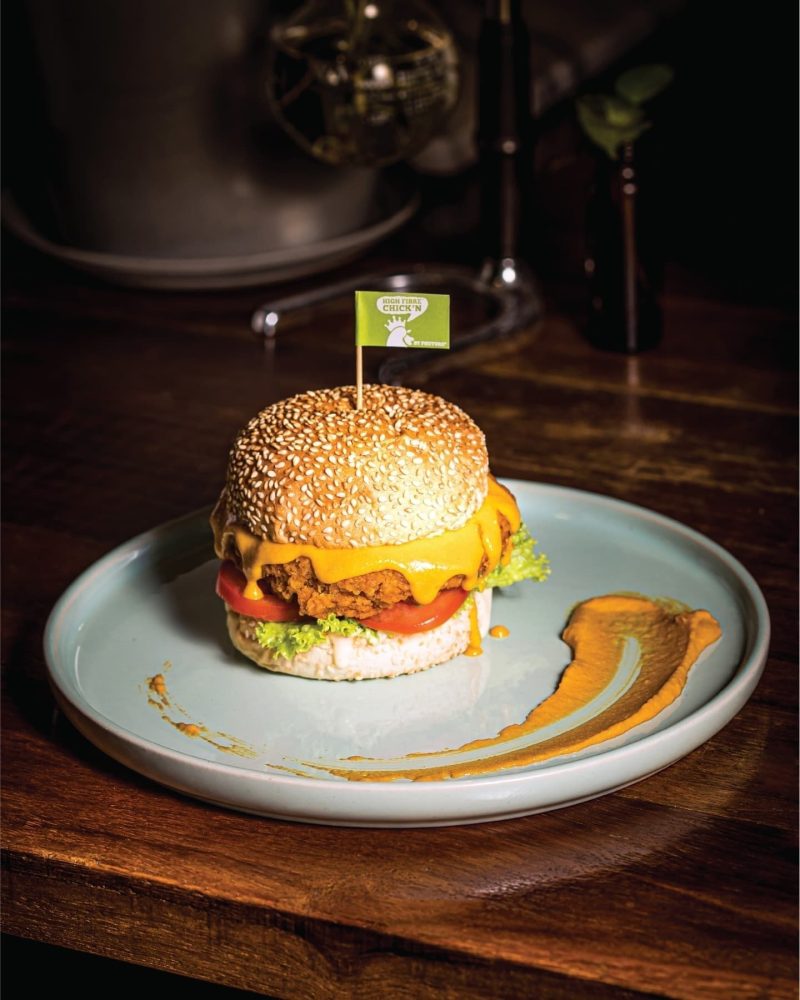 It can be ordered ready-to-eat at www.orderhfc.com and at participating restaurants including Thursdvys and Hijau Kuala Lumpur. Alternatively, consumers can buy the High Fibre Chick'n at https://shop-phuturedaging.com/.
PHUTURE High Fibre Chick'n Crispy Popcorn Bites 400g is priced at RM 22.80.