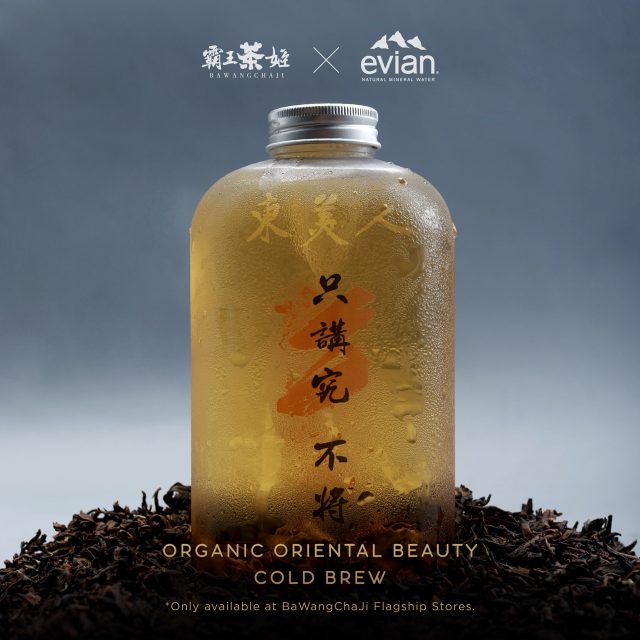 BaWangChaJi, which has been serving premium tea-based beverages to Malaysians with a modern twist since 2019, has collaborated with Evian to introduce Organic Oriental Beauty Cold Brew. The new launch features the use of Evian natural mineral water from the French Alps, thus creating a crisp and clean tasting brew tea.
The perfect pH level and mineral content of Evian spring water is said to bring out the optimal flavour and aroma of the tea leaves.
The new drink is vailable at BaWangChaJi Solaris Flagship Store and BaWangChaJi Sunway Pyramid Flagship Store only.
This innovation highlights the potential to improve the refreshment plus the premium quality of a drink through the use of Evian mineral water.