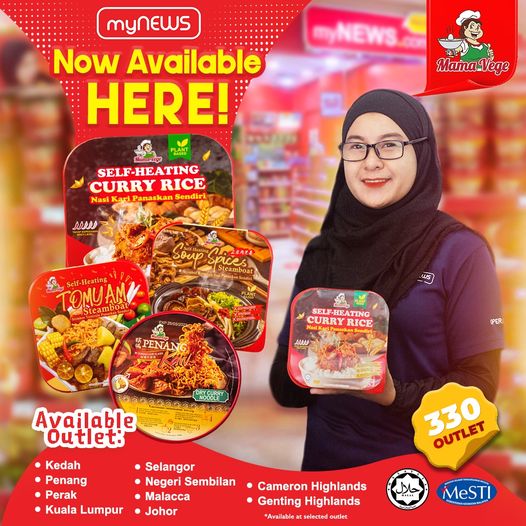 Mama Vege, which is a range of halal-certified vegetarian convenient food, is now at myNEWS. At myNEWS, the Mama Vege range of meat-free self-heating food/steamboat and instant noodles includes:

Self-Heating Soup Spices Steamboat (RM 21.99)
Self-Heating Tom Yum (RM 19.99)
Self-Heating Curry Rice
Instant Penang Dry Curry Noodle
These vegetarian convenient foods deliver convenience and ride the current plant-based dietary trend.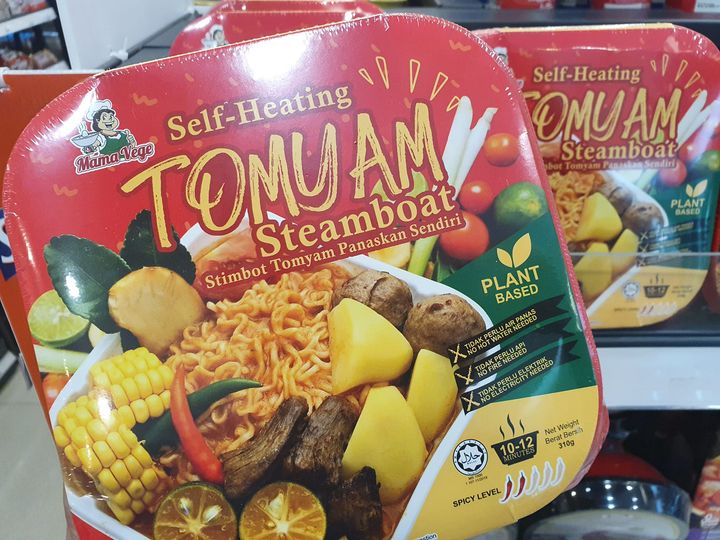 Click here to purchase more Mama Vege foods on Shopee.