Mama Vege, which is a brand of halal-certified vegetarian convenient food by Mama Global International Sdn Bhd, has unveiled its latest Sarawak Kampua Mee at the Tastefully Food Expo in Mid Valley in January 2023. Kampua Mee is a dry noodle dish with foochow origins.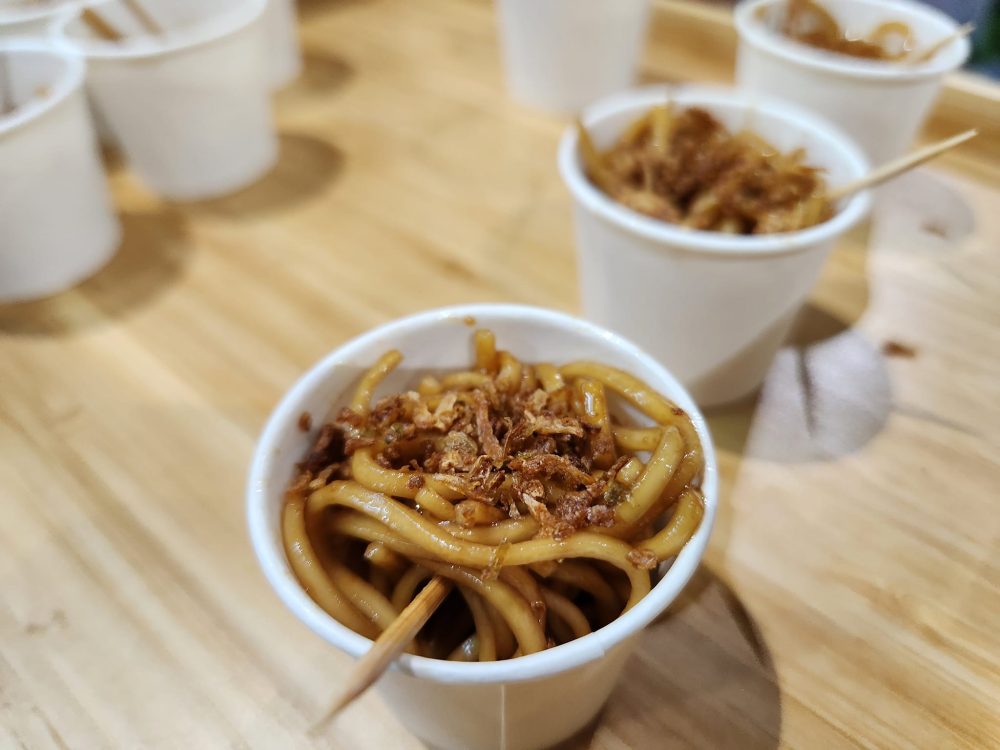 The Mama Vege Sarawak Kampua Mee is suitable for vegetarians. It comes with cabbage flakes for the added crunchy texture. Mama Vege Sarawak Kampua Mee is said to be high in dietary fibre, free from trans fat and cholesterol free.
We are seeing a risng number of instant noodle innovations in Malaysia based on noodles that are popular in Sarawak and Sabah.