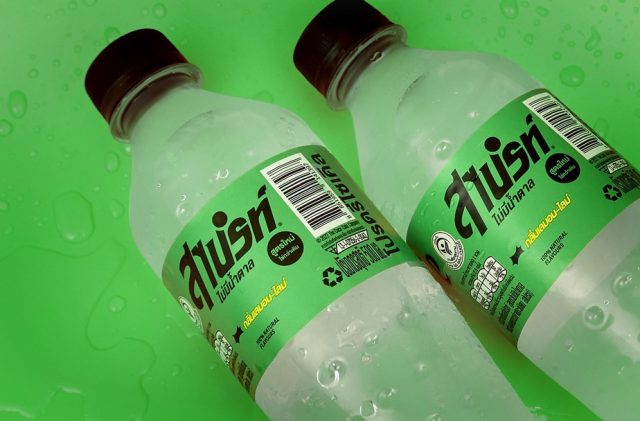 Thursday 02 February 2023 – SPRITE(TM), the iconic lemon-lime flavor drink under the beverage portfolio of Coca-Cola Thailand, revealed its new 'Irresistible Taste' creative global campaign centered on the product's new, delicious taste – encouraging trial amongst Gen Z consumers.
The successful launch of the Sprite 'Heat Happens' global platform in 2022 encouraged people to 'stay cool' in tension-driven or physically heated moments. Leaning on the insight that people, especially the Gen Z-ers, live in a more heated world than ever, Sprite actively invited people to enjoy a refreshing ice-cold Sprite drink and keep their cool instead.
Irresistibly delicious visuals
Moving now to its next chapter, the latest campaign aims to drive awareness and trial of the new, irresistibly delicious Sprite. Reinforcing the cut-through refreshing qualities of the lemon-lime drink, and rousing all the senses – touch, smell, sound, and taste – the 'Irresistible Taste' campaign will highlight the intense carbonation and thirst-quenching taste through the bubbles, condensation, and lemon-lime visual cues as well as audio cues of the ice clinking, the sound of a can opening, and the bubbles fizzing – ultimately letting our refreshment cues do the talking by giving the consumers a sensorial appreciation of Sprite when they need it the most.
Richa Singh, Marketing Director, Coca-Cola Thailand, Myanmar, and Laos, said: "With the brand's commitment to thirst-quenching and giving consumers a cool and refreshing experience, the new 'Irresistible Taste' introduced by Sprite No Sugar, with its deliciously fizzy new formula, is beyond irresistible and is now ready to create disruptive experiences through various marketing activities, along with explosive events throughout the campaign."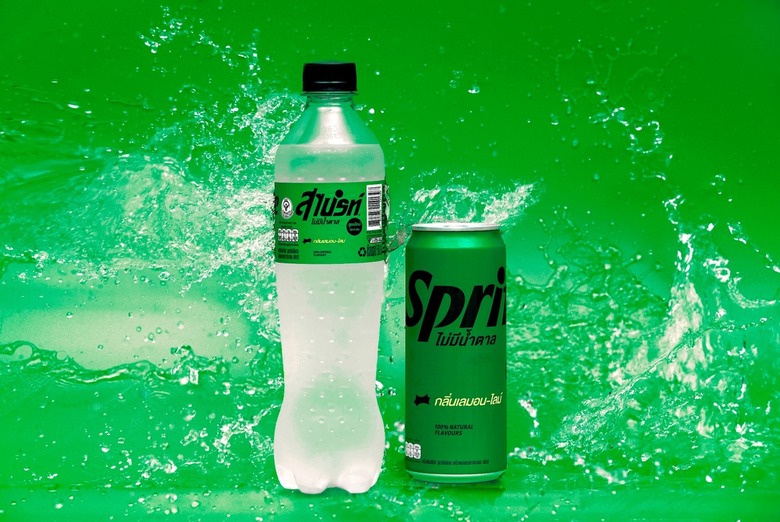 The new Sprite No Sugar formula also takes fizziness to the next level by combining different elements to enhance interactions with the brand, from thrilling and full-of-fun marketing activities through off-pack, TV, and digital content to many more cool activities. The campaign will reach consumers both physically and digitally through extensive social media channels, together with renowned brand presenter, Violette Wautier, who will surprise fans by joining the sampling event.
Activities will be held during February 2023, together with various KOLs who will engage Gen-Zers along the way, to prove how new formula Sprite No Sugar can cool down any heated moments through different social media platforms. Lots of fun and fizzy activities are on the way soon.
"Our ambition to cool down people through multi-channel and sensorial experiences will be realized through the new 'Irresistible Taste' campaign. What we want is to show – not just tell – people why Sprite has that 'irresistible taste'. We're quite excited to roll out the activities we have in store throughout the year so be on the watch out for that," Richa Singh, Marketing Director, Coca-Cola Thailand, Myanmar, and Laos concluded.
Sprite No Sugar, the latest formula, comes in lemon-lime flavor and with an irresistible taste, now available at modern trade outlets, traditional stores, and e-commerce channels across Thailand. To stay up to date on what is coming, check out the official Facebook, Instagram, and Twitter channels of Sprite Thailand or visit the official channel at https://www.facebook.com/THSprite.