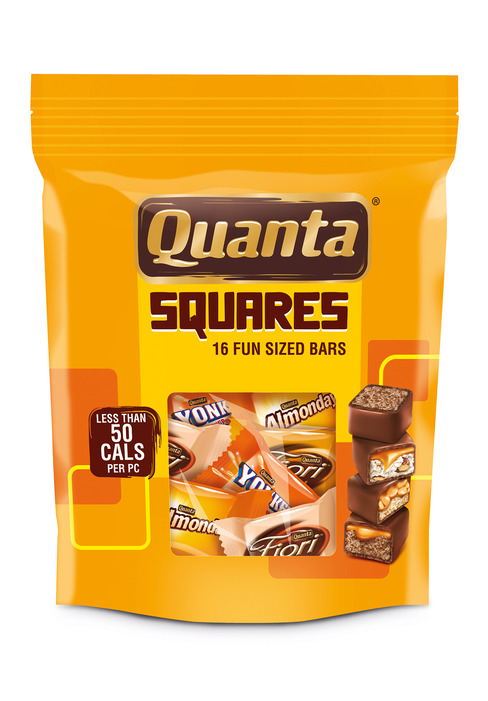 Premium chocolates made in Dubai are now available at convenience stores, supermarkets, and petrol stations nationwide
Quanta and Piccadeli to complement classic fan favourites with new party packs and upcoming exclusive new flavours
All chocolates are made with 100% pure cocoa butter and halal-certified
Malaysia, 2nd February 2023 — Sweet tooths in Malaysia are in for a treat this new year! International chocolatiers Quanta and Piccadeli are bringing pure chocolate indulgence to local stores nationwide, with premium Gulf-made chocolate crafted with 100% pure cocoa butter. In addition to their classic creamy chocolate bars and crispies, the brands are also launching exclusive new flavours and mixed assortment party packs unique to Malaysia.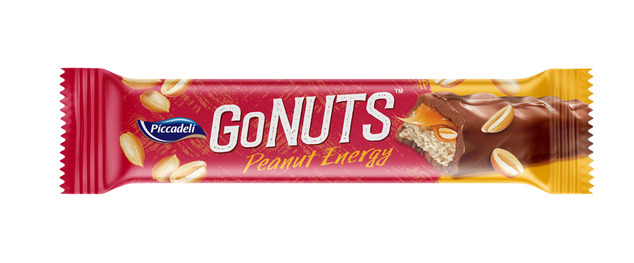 From luscious caramel fillings and chunky jumbo bars to crunchy wafers and crispie-coated cereals, the signature Quanta Break Trio Mix (RM13.90) party pack is perfect for sharing on any occasion (or even on-the-go snacking).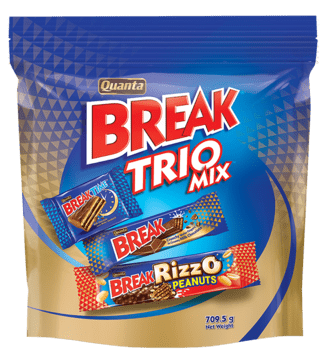 The fun doesn't stop there! For those who prefer a chewier texture, savour cocoa-rich, low-calorie nougat cubes in the fun-sized Quanta Squares (RM12.90). Both packs contain the best-selling varieties of Quanta's beloved chocolate bars, and flavours from other markets across the globe.

Alternatively, munch away at the selection of 'Silka'-smooth chocolate and  unique assortment of chocolate snack bars in the Piccadeli Party Mix (RM11.90) and Piccadeli Snack Treats (RM9.90).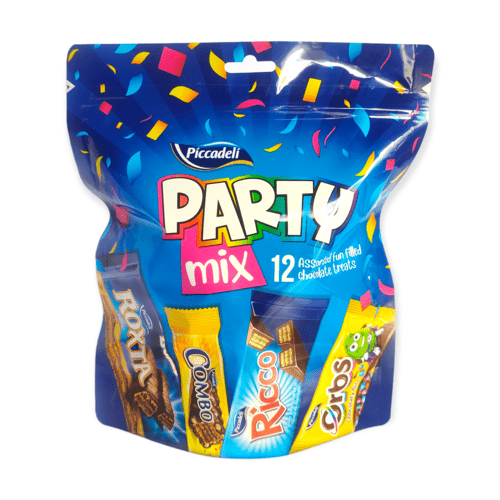 "Just like the saying 'life is a box of chocolates', Quanta has always loved sharing the variety and excitement that you can only get with the child-like joy of eating chocolate! Our signature party packs really embody that spirit of sharing. Growing into this new market, we hope to draw inspiration from the diversity of Malaysian culture to create even more unique flavours that will captivate local taste buds and be the new go-to for premium chocolate that can be enjoyed anywhere and anytime," shares Lim Ming Fei,  MD of Lim Soon Huat Agency Sdn. Bhd. (ALSH), the official local distributor of Quanta and Piccadeli's products.
Quanta and Piccadeli's chocolate delights are halal-certified and are now available at leading convenience stores, petrol stations, and supermarkets nationwide — including CU, MyNews, KK Supermart, Emart24, Aeon, NSK, Shell, Petronas, Petron, Caltex, and many more.
Refined chocolate-making process as smooth as butter
A leading brand originating from the United Arab Emirates, Quanta crafts its chocolate with only the finest, carefully sourced ingredients that embody the luxury of the Gulf.
While mass-produced chocolate often uses a compound coating made of cocoa powder and vegetable oil, Quanta's process of creation revolves around the use of 100% pure cocoa butter. Extracted directly from imported cocoa beans, the butter becomes the base for the rich, indulgent, melt-in-your-mouth goodness that defines Quanta's chocolate experience.
"While accessible prices have always been our aim, we are also very particular about the quality of chocolates we bring in. Both these chocolates are made in-house at  facilities in the United Arab Emirates, with Quanta specialising in the premium market while Piccadeli offers great value at affordable prices. We take great pride in sharing this refined process with Malaysians — elevating chocolates into more than just a product, but also an experience to be enjoyed," adds Lim.
 About Quanta & Piccadeli
Household favourites among teenagers and grown-ups alike, Quanta and Piccadeli are international chocolatiers who have been delivering happiness and premium quality chocolate across the Gulf for more than a decade. With a carefully curated development process using only the finest ingredients, the brands take pride in crafting rich, creamy chocolate that becomes an experience both to be eaten and shared. All their products are certified halal and are manufactured in state-of-the-art facilities in the UAE. Both Quanta and Piccadeli are also ISO 9001:2015 and Food Safety System (FSSC) 22000 certified and HACCP-accredited.