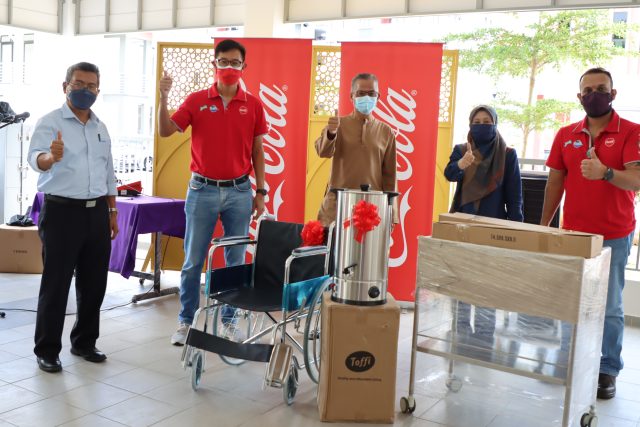 Kuala Lumpur, 30 November 2021 – Just surrounding Coca-Cola Malaysia's bottling plant in Bandar Enstek Seremban, the residents of Rumah Seri Kenangan, an elderly home in Seremban, are being cared for with love. Rumah Seri Kenangan currently shelters around 74 elderly citizens,  among which comes from multi-racial background, including a sizeable refugee population. The home just recently underwent renovation with new facilities being set up.
Coca-Cola Malaysia is committed to uplifting the communities they serve. As part of their Corporate Social Responsibility (CSR) series, representatives from Coca-Cola Bottlers Malaysia and the HOPE volunteering arm donated essential items to Rumah Seri Kenangan on  19 November. The donation consists of essential items for the elderly home, among which includes washing machines, medical instruments, wheelchairs, as well as air-conditioning units, which will be extremely vital for bedridden residents. The funds that were used to purchase the items were generated from the Company's Annual Charity Golf Tournament. The donation was officiated by the Commercial Director of Coca-Cola Malaysia Mr Eric Tan and the Chairman of Board of Visitors – En Mat Zamree Bin Abdul Aziz.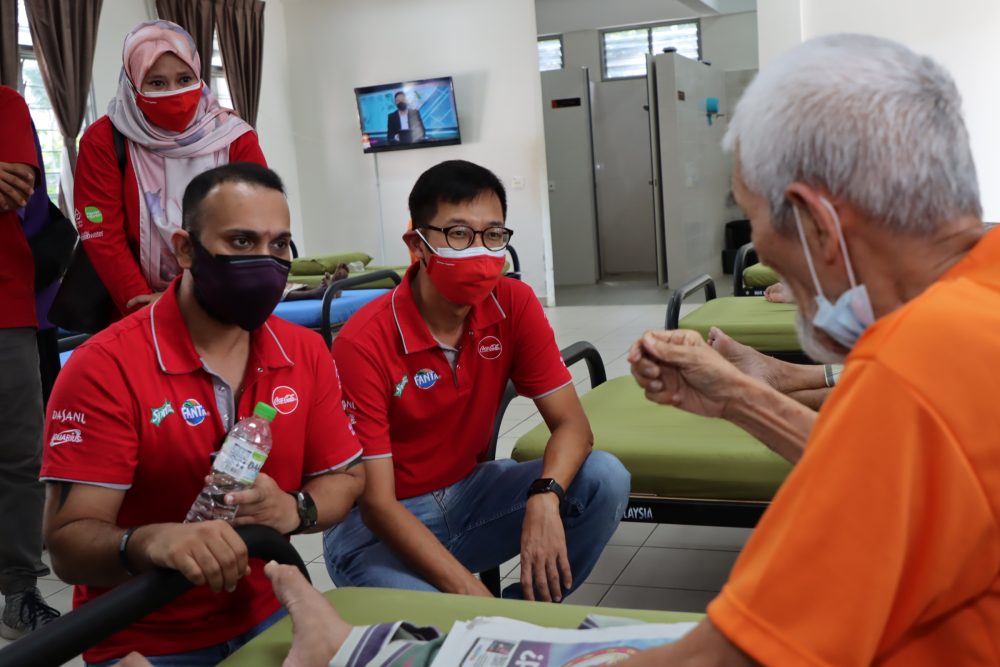 Speaking at the event, Commercial Director of Coca-Cola Malaysia Mr. Eric Tan said, "As a representative of the Company, I feel very honoured to have the opportunity for us to come together in contributing to the local community in need, such as the ability to provide comfort and facilitate the daily needs of residents and staff at Rumah Seri Kenangan.  We are thrilled to see that these essential items will benefit the residents and provide them a more comfortable environment."
Throughout the years, Coca-Cola Malaysia has been involved in various charities for the community in need around Negeri Sembilan. Rumah Seri Kenangan is part of our wider CSR initiatives, among which includes the annual Fast2Feed programme during Ramadan, and donations to COVID-19 vaccination centres (PPVs). They are also committed to build sustainable communities, such as working on water projects with Muslim Aid Malaysia and Raleigh International to provide access to clean water in rural Sabah.
Through its programmes and partnerships, Coca-Cola Malaysia is committed to give back to the local society they serve, in line with their corporate mission to refresh the world and make a difference.