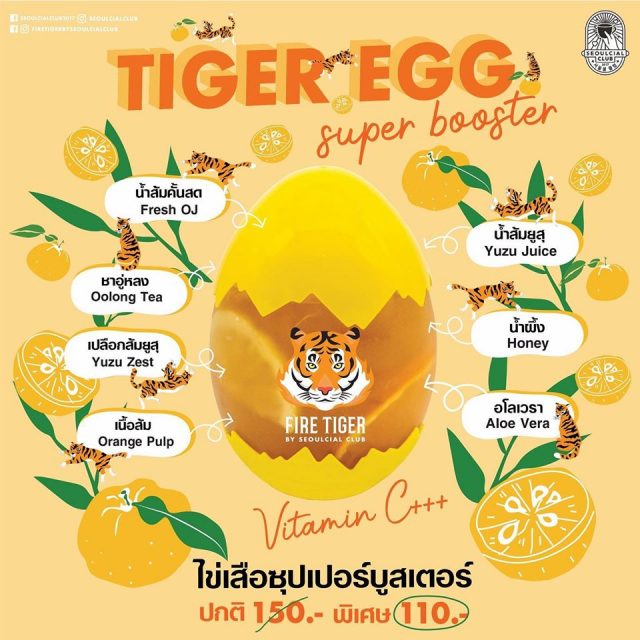 Fire Tiger by Seoulcial Club in Thailand has introduced Tiger Egg Suger Booster to provide an option for consumers to boost their immunity during the pandemic season. The drink comes in the shape of an egg and contains oolong tea, yuzu juice, yuzu zest, aloe vera, honey and orange pulp offering "vitamin C+++".
Tiger Egg Sugar Booster is cute, making it appealing even to young children. The promotion price is THB 110 (normal price THB 150) and is only available at Siam Square Branch Soi 3.
Vitamin C boosting beverages are having heyday as wary consumers are turning to food and drinks to boost their immunity.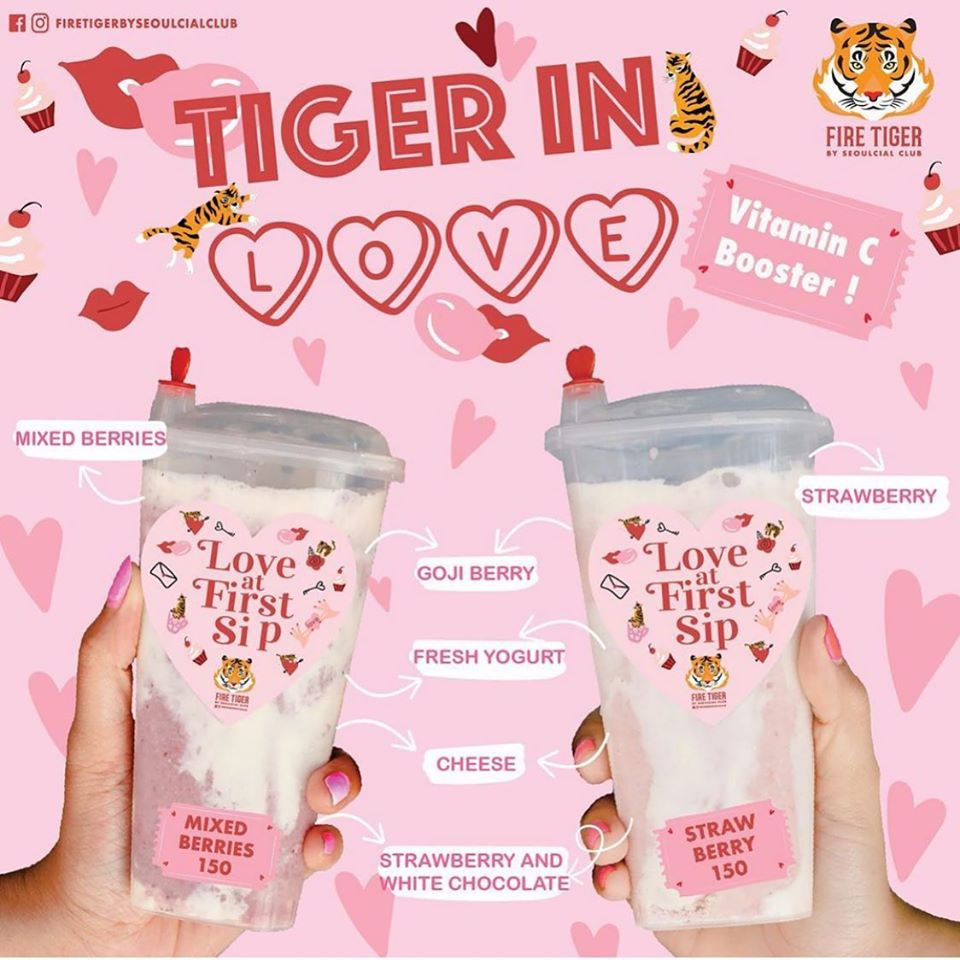 In Malaysia, the country's largest milk tea chain Tealive offers the option of adding a free dose of Vitamin C in every Tealive drink purchased via take-away at selected outlets and delivery (foodpanda & GrabFood only). Unlike the other chains, Tealive advises consumers not to consume too much vitamin C as the Recommended Dietary Allowances of Vitamin C for adults is set at 75 mg/day for females & 90 mg/day for males. The vitamin C serving per Tealive drink is 80mg.