As the saying goes, the way to a person's heart is through their stomach. Elevete Patisserie Christmas Collection can definitely fill up both your heart and soul for this holiday season. But, what to send this Christmas? Elevete Patisserie has prepared a Christmas gift guide list to help you decide on the perfect desserts for the holidays.
A Hint of Sweetnes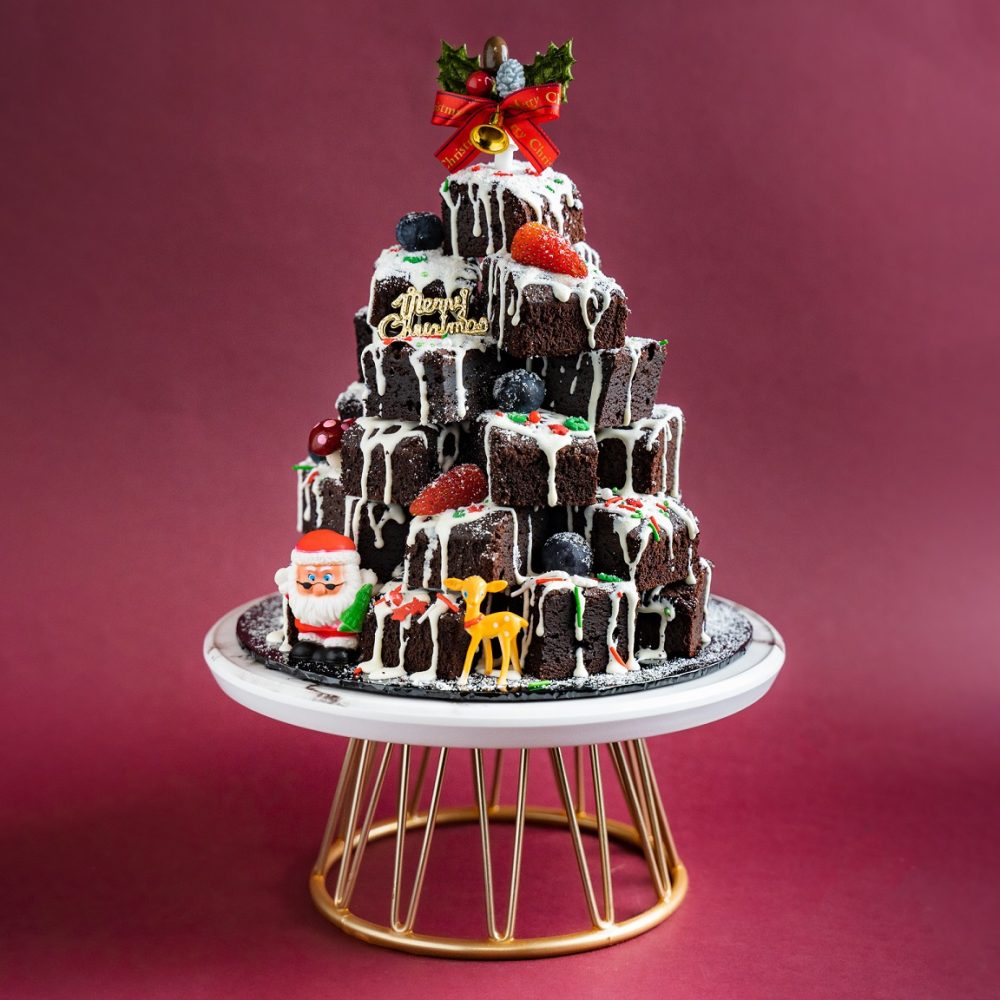 Imagine a Christmas tree made out of chocolate and fresh fruits. The rich chocolate aroma with a mixed of fresh yet sweet berry flavour makes a good combination for a lovely Christmas eve celebration. If you are looking for something just nice with a hint of
sweetness, Christmas Stacked Brownies with Fruits is a fine piece to share with your family. You could also go for their Macaron Tower with Brownies, a unique arrangement for a party pack that includes 12 pieces of macarons in assorted flavours as well as 12 pieces of chocolate brownies.
Classic, Festy, Fruity Cakes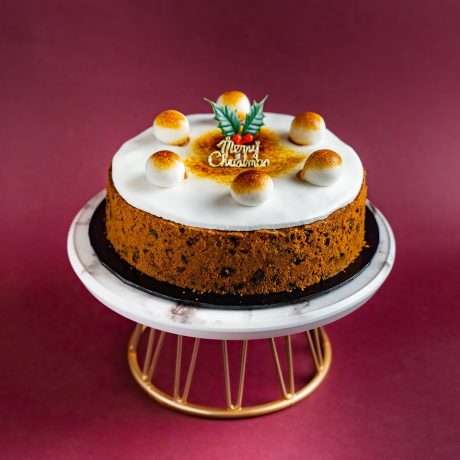 In case you are missing grandma's cosy tavern, Grandma's Fruit Cake makes you relieved
of the joyful memories with its classic fruity flavours. The chef or you would claim him as the "Grandma", made this a holiday favourite packed with candied mixed fruits, raisins, walnuts, and cinnamon, topped with a rich fondant brûlée that is torched to cracking perfection.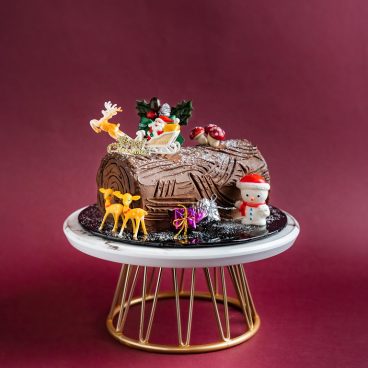 Coated with rich dark chocolate and Elevete's signature salted caramel buttercream, the  Christmas Log Cake is a classic Bûche de Noël that everybody must have on their Christmas table. Prefer something luscious and rich instead? Get the Christmas Blackforest Cake which can be described as richly chocolatey from the moist chocolate
sponge with dark chocolate and vanilla mascarpone cheese mousse.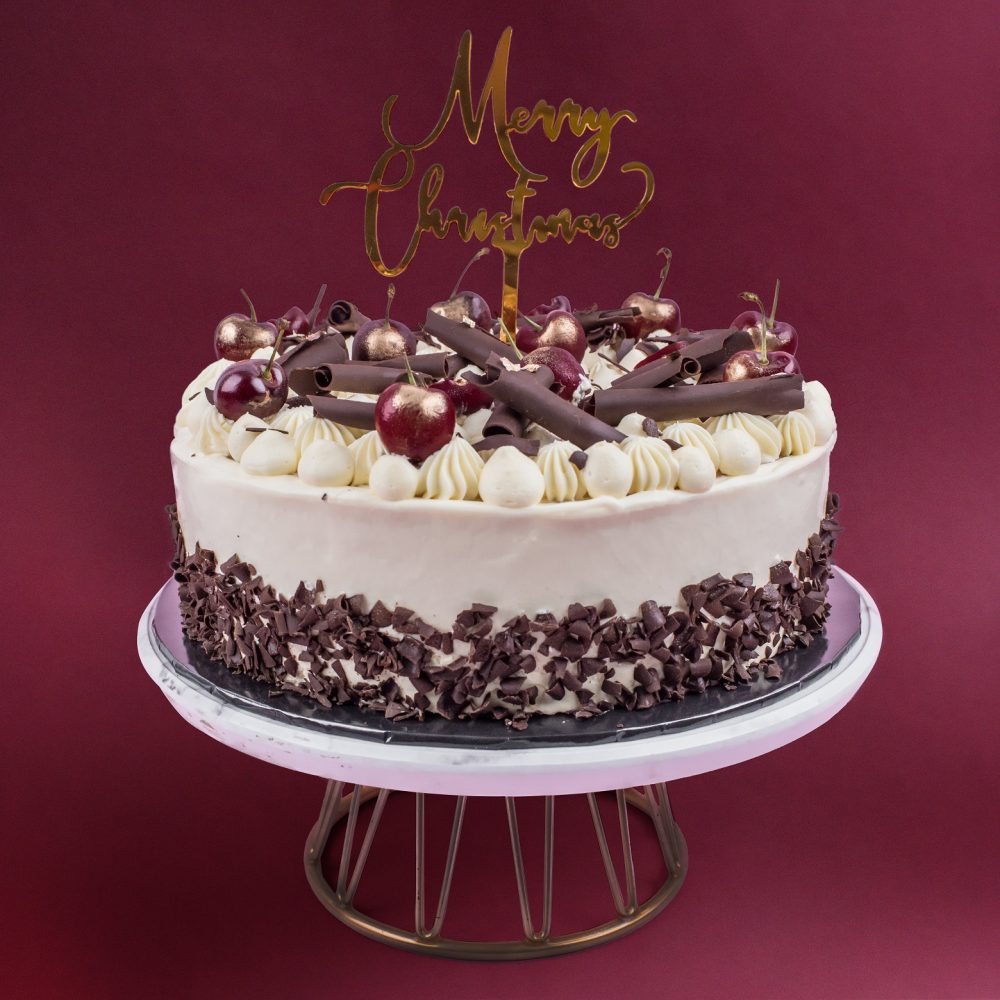 Christmas Macaron Wreaths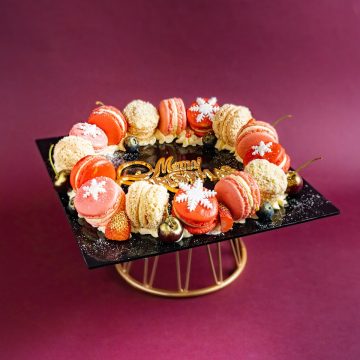 Missing a wreath on your door this Christmas? The local patisserie curated Christmas
edition wreaths to liven up your Christmas spirit. It is beautifully displayed with 15 pieces of macarons paired with cherries, strawberries and blueberries to suit this festive season. If you're wearing red this Christmas, try out Santa's Macaron Wreaths as its macaron
flavours include rose lychee, salted popcorn and red velvet. If you're wearing green, Elves' Macaron Wreaths has Nutella macaron, salted popcorn and chocolate mint macarons for you.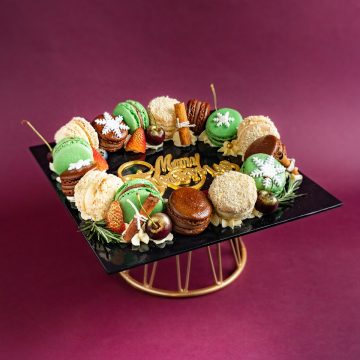 Be a Secret Santa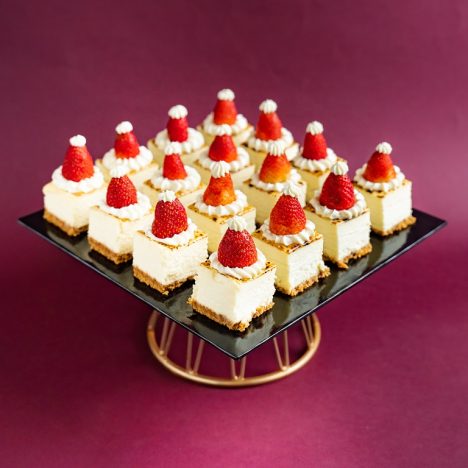 A Christmas party is not complete without the traditional way of celebrating it with Secret
Santa. Surprise your loved ones anonymously by being a Santa and sending lovely Santa's Little Hats. A fun size Tokeru cheesecake with strawberries on top, representing cute little santas will draw a smile on their face. Other than that, you may opt to surprise them with a bundle of joy with Christmas Mini Platter, a festive plate of sweetness to share this holiday.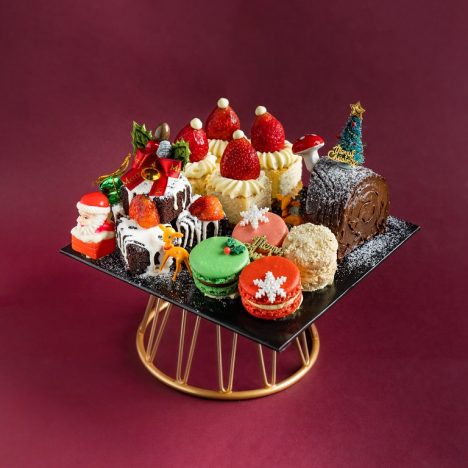 Corporate Package
Are you planning to celebrate Christmas with your colleagues or friends? You will be entitled to special discounts when you place five orders and above on Elevete Patisserie's website.
Elevete Patisserie Christmas Collection is available for deliveries from now till 31 December 2021. If you are still contemplating what to get for your family and friends, head over to Elevete Patisserie's website, https://www.elevete.com.my/collections/christmas to plan out your Christmas festivities.
About Elevete Patisserie
Elevete Patisserie aims to deliver the most delectable desserts the culinary world has to
offer, which is why we ensure that each and every order that leaves our kitchen, is
guaranteed to both visually entice and excite any flavour palate.
The name, Elevete, was derived from the desire to take modern-day desserts and put them on a pedestal of their own, hence the non-stop pursuit for new methods and combinations of ingredients to create sweets that would catapult taste buds to new heights. Website: https://www.elevete.com.my/
Elevete Patisserie is also available on Cakerush, Cake Together, Foodpanda, Beepit and Grab.