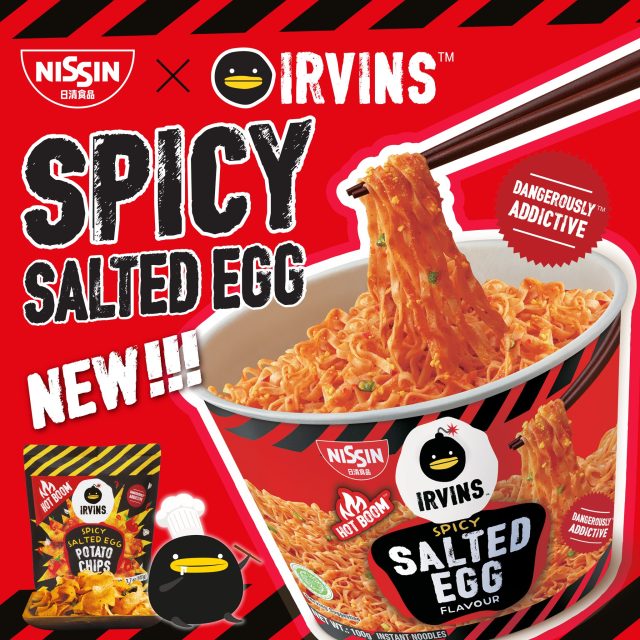 The Singapore salted egg snack expert IRVINS has launched another collaboration with the instant noodle giant Nissin Foods to unveil the latest NISSIN X IRVINS Spicy Salted Egg Instant Noodle Bowl.
The chilli adds an incredible depth to the perfect combination of springy mee pok noodle and savoury salted egg seasoning topped off with spring onion and egg crumbs. This product contains wheat, egg, milk, soya, and barley.
The latest addition shows the Nissin and IRVINS collaboration still has legs especially when two major players decide to combine their strength.