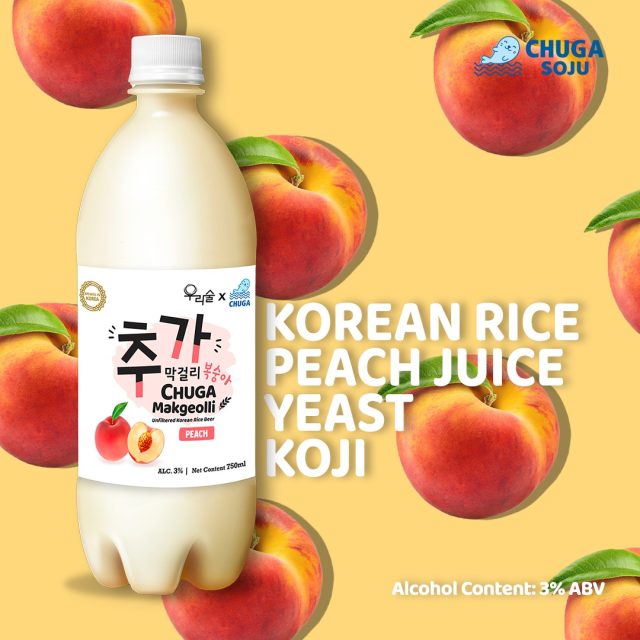 Singapore's Coolpotions has launched a new series of reduced alcohol makgeolli with an ABV of only 3%. The commecially sold makgeolli usually contains around 6-8% ABV. The new Chuga Makgeolli has its ABV lowered to tap into the casual drinking trend especially among younger drinkers looking for a lighter drink.
Chuga Makgeolli is available in original (6% ABV), peach (3% ABV) and yuzu (3% ABV) flavours.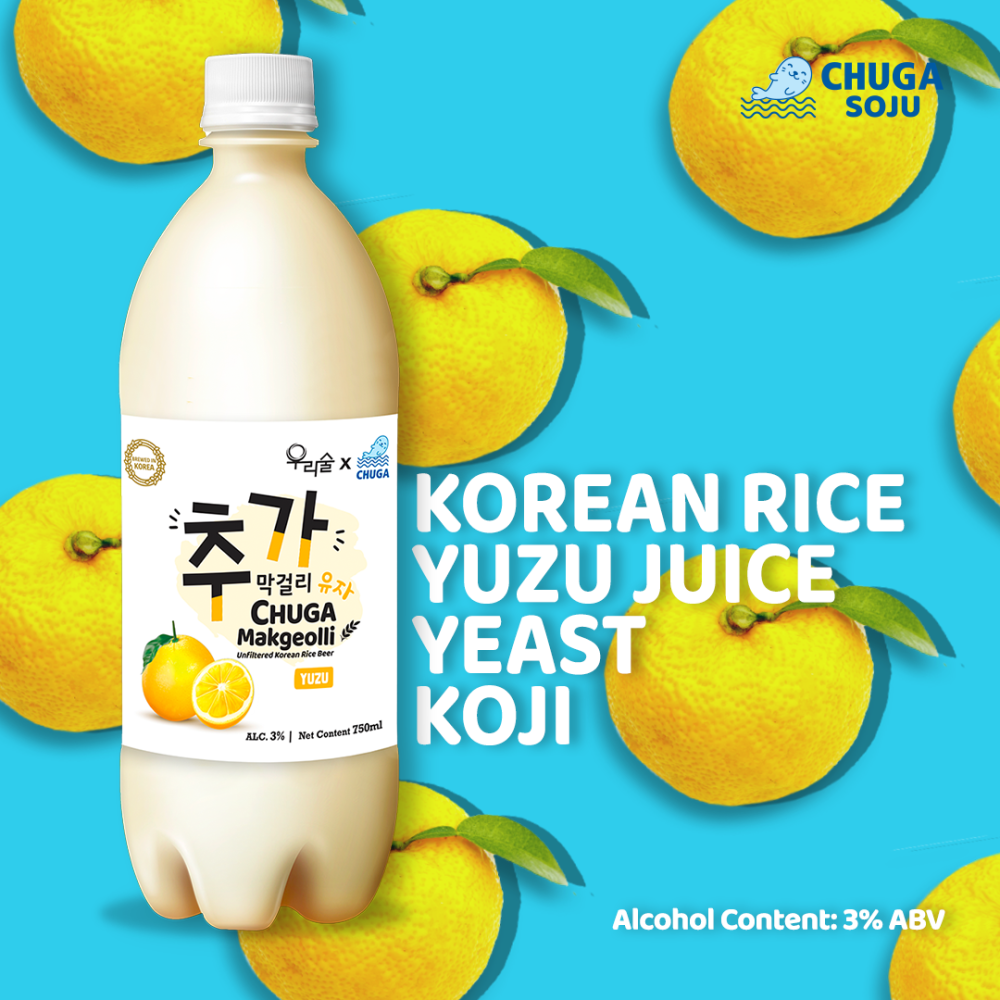 In addition to Chuga Makgeolli, Coolpotions has made available soju as well as the world's first 8% ABV soju. The 8% ABV Chuga Hana Soju is brewed to be suited for outdoor drinking in Singapore's tropical weather and more approachable for casual drinking.
Click here to purchase on Shopee Singapore.