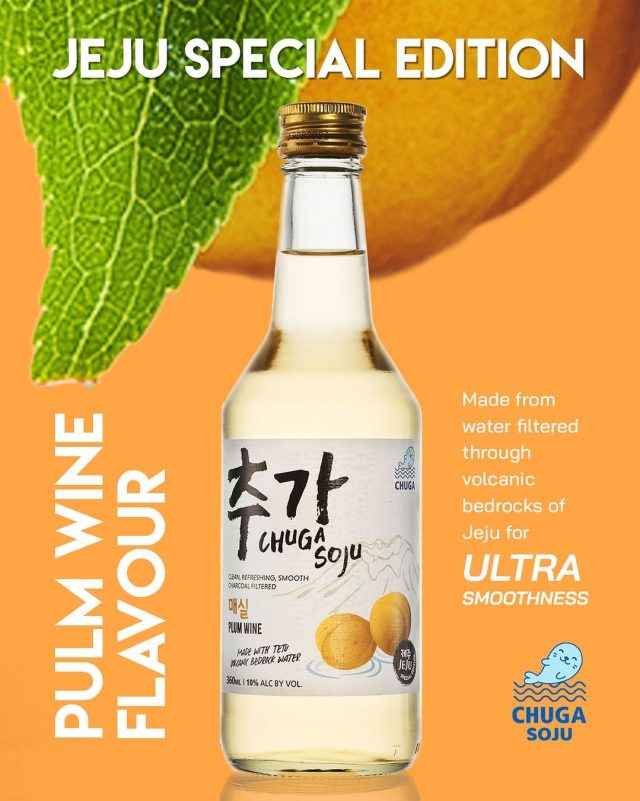 Singapore's Coolpotions has unveiled its special edition Chuga Jeju Series: Plum Wine Soju. "While soju is typically clear in colour, Chuga's plum wine soju has a unique golden hue from Jeju harvested Korean plums. Enjoy the mellow sweetness and balanced tartness flavour signature to Korean plum wine in the form of our #playfullyrefresing and ultra smooth soju." The soju is made from water filtered through volcanic bedrocks of Jeju.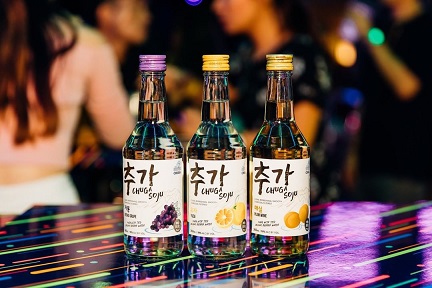 Chuga Jeju Series: Plum Wine Soju has an alcohol content of 10%.
The other two products under the new Chuga soju series are Yuzu and Kyoho Grape. Kyoho grapes are sweeter, richer and fuller in flavour.