Charoen Pokphand Foods Public Company Limited (CP Foods) put in place the "precision nutrition" approach in the animal feed development to create better dietary feed formulas that meet the needs of animals of all ages aiming to deliver positive impact to consumers and environment adhering by "One Health" principle.
Dr. Pairat Srichana, Senior Vice President of CP Foods, said that the company strive to research and innovation in animal feed by adopting the "Precision Nutrition" approach to sourcing and developing raw material and ingredients in terms of quantity and quality to create feed formulas to proper fit the need of animals in all ranges of ages to enhance the efficient of animal digestion and minimize excess nutrients to the environment such as nitrogen. In additional, the company partners with the internationally recognized organizations to assess the livestock production aiming to promote human well-being, and to create food security and sustainable environment.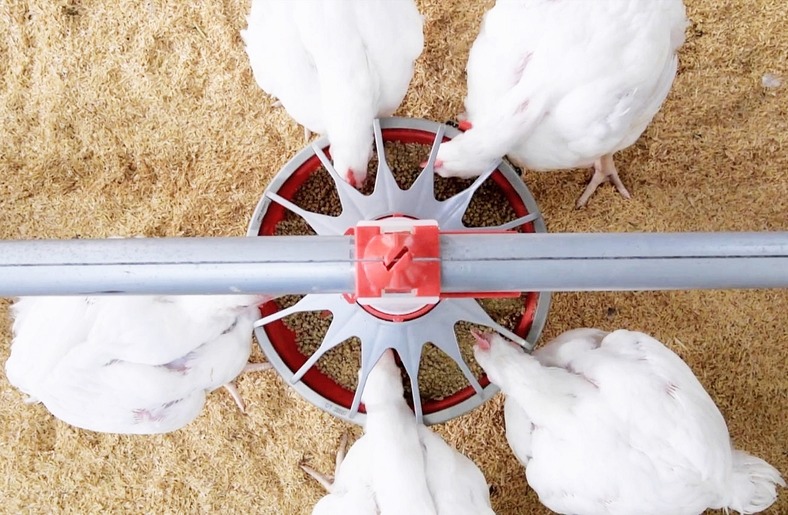 The company emphasizes to enhance animal health by using innovative probiotics (good microorganisms) in feed formulas which help create balance and boost the immune system in the intestines, resulting in improving animal health and thus delivered safe food to ensure consumers good health.
CP Foods has partnered with international consulting firms, including Royal DSM NV and Blonk Consultants, to share knowledge and expertise in the development of sustainable animal feed. It allows the company to embrace innovative solutions such as SustellTM to standardize its measurement of the sustainability performance of products and to find ways to reduce the environmental impacts of food production from upstream to downstream, including raw materials sourcing, feed formulation, and animal husbandry.
Moreover, the company has sourced raw materials for animal feed production, such as corn, oil palm, soybean meal, and cassava, that must not come from deforestation to ensure sustainable care for the environment.
According to Dr. Pairat, CP Foods has continuously developed environmentally friendly animal feed, and this approach has led to the development of "green products" such as minimizing the proportion of main raw material in swine feed, which can reduce the amount of excess nitrogen excreted by 20 to 30 percent. This technique was embraced by Thailand's swine industry and transferred to its international swine operations. In addition, the company has developed a feed formula for laying hens that reduced nitrogen in manure by 12-13%. This year, the company will focus on developing the environmentally friendly duck feed.
Dr. Pairat anticipates that, Thailand's animal feed industry in 2023 will continue to expand at the same rate as it did in last year, despite the challenge posted by rising raw material prices. CP Foods is dedicated to promoting sustainable food production through the development of innovative animal feed solutions that are beneficial to human, animals, as well as the environment.