The pH level of mineral water is gradually moving towards the 8-8.5 pH level as alkaline water is believed to be beneficial to health. Indonesian packaged water has embraced water with higher alkaline level with examples of Pristine 8+, Total 8+ and Hygio 9+.
In Malaysia, packaged mineral water continues to come with the 7+ pH level but some of the water filters at home now allows users to select their own pH level.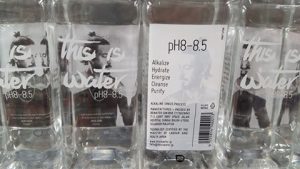 Recently, a local enterprise Bewater Sdn Bhd has introduced a water with a pH level of 8 to 8.5. The water is treated using the alkaline ionize process utilising technology certified by the Japanese Ministry of Labour and Health.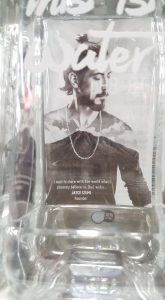 The Japanese-themed water features the Japanese-American actor and singer Jayce Izumi as the founder. "This is Water" carries the taglines – Alkaline, Hydrate, Energize, Cleanse and Purify.
Socially responsible to justify for premium pricing
The bottles are 100% free from BPA and are hand packed. No preservatives and chemicals are used. The company also claims it bottles locally everywhere to minimise the carbon footprint. This makes "This is Water" a socially conscious product.
For every purchase of This is Water, 10% will be donated to humanity (5%) and sustainability (5%) to support The Human Earth Project.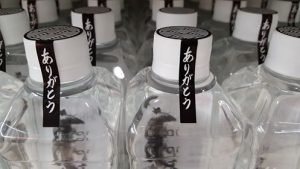 More expensive than Evian
The 500ml This is Water sells for RM 5.90, while the larger 1,000ml is retailed for a price of RM 10.90 at Cold Storage. As a comparison, the 500ml Evian mineral water comes with a price of RM 4.80 and Volvic at RM 4.49.
Social enterprises
What makes This is Water interesting is it shows there is a growing trend among local/international companies tapping into the socially-responsible theme to give back to society. TLC is one of the social enterprises in Malaysia making eco-friendly home care products, while Thankyou in Australia produces water, body care and food products donating funds to safe water, hygiene and sanitation programs.