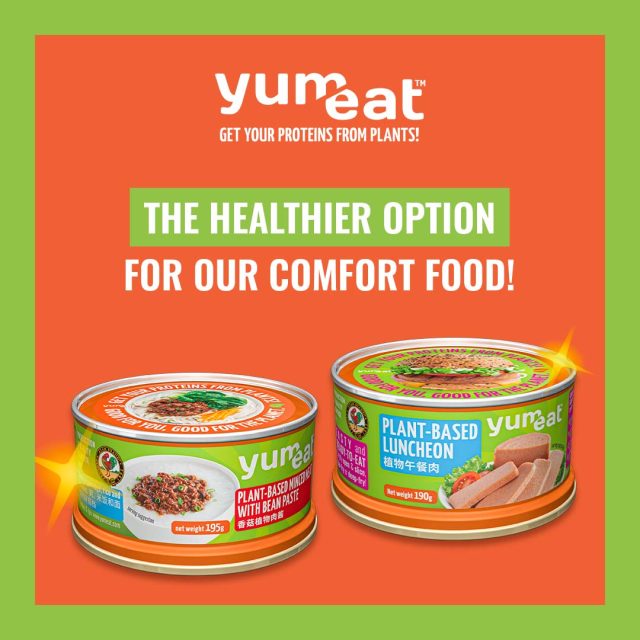 Ayam Brand, which is the flagship processed seafood brand of Denis Group, has announced the entry into the plant-based meat segment with the launch of yumeat.
The vegan-friendly yumeat is a unique offering because unlike the other plant-based meat, which needs to be frozen, yumeat comes in a shelf stable can packaging. yumeat is available in plant-based luncheon (190g and 360g) and plant-based minced meat with bean paste (195g). It is made from non-GMO soy beans and mushroom.
yumeat takes a strong sustainability angle with the tagline: Good For You, Good For The Planet.
yumeat's official FB page: https://www.facebook.com/yumeat.singapore
Ayam Brand has plans to export yumeat to other markets including Malaysia, Hong Kong and Australia.
yumeat is priced at a premium due to the nature of being plant-based. For example, the yumeat Luncheon Meat (360g) is priced at SGD 4.65 (np SGD 4.95) at NTUC FairPrice, while the popular Maling Luncheon Meat (397g) is retailed at SGD 2.95 (np SGD 3.25).