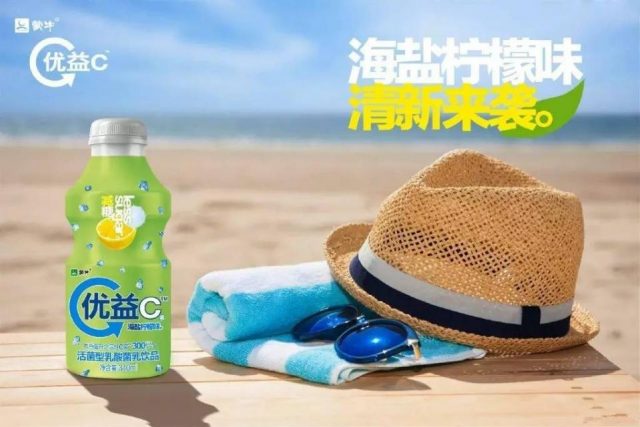 With aversity towards sugar gaining momentum, salt is now back in vogue. In Japan, Pepsi Salty Watermelon is a classic example of how salt is used in beverage as a limited edition 2012 summer refreshment. The reason for adding salt in watermelon is to use salt to bring out the contrasting taste of the sweetness of watermelon.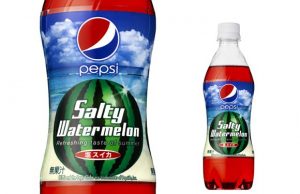 In China, salty carbonated drink (盐汽水) is traditionally consumed during summer to replenish lost sodium. However, the drink is only popular in eastern China in Shanghai, Zhejiang province and Jiangsu province but the drink has since passed its heydays in early to mid-2000. Even though salty carbonated drink can still be found in the market, it is now known as a nostalgic drink rekindling old memories.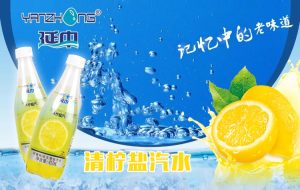 The launch of Uni-President China's Haizhiyan (海之言) in April 2014 has set in motion the beginning of the 'light beverage' (轻饮料) trend in China. There is no clear definition for 'light beverage' but the understanding is the taste is light with a 'near-like' water property (low in calories) and functional with added ingredients to replenish key body nutrients. Salt is a key component in 'light beverages.' The bestseller Haizhiyan is made using Mediterranean sea salt.
The key words normally attached to 'light beverages' with a hint of salt are refreshing, relaxing and cooling. Products with salt not only cover juice and sports drink but also yoghurt drink and ice cream.
Refreshing
Guangming Changyou Yoghurt Drink with Sea Salt (光明畅优海盐) launched in April 2016.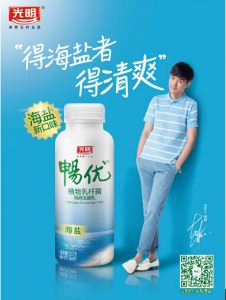 Mengniu Youyi C Yogurt Drink with sea salt (优益C海盐) and lemon flavour made its debut in January 2016.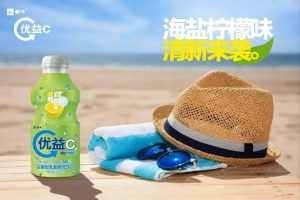 Relaxing
Mizone Suiyue with Sea Salt (脉动随悦) introduced in May 2015 and now comes in a slimmer bottle. It contains gamma-aminobutyric acid (GABA) to help in relaxing.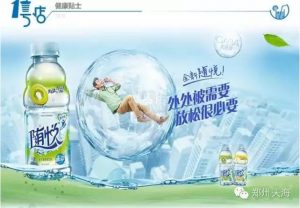 Cooling
Haizhiyan (海之言) juice with lemon & grapefruit flavours were first rolled out in April 2014, followed by the calamansi flavour in January 2015 and blackcurrant and peach flavours in February 2016.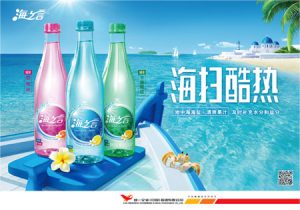 Light sport
Xiaoyang Yoghurt Drink with Salt (小样乳酸盐) was launched in December 2015. The drink claims to be a 'light' sports drink helping to quench your thirst.

Thirst quenching

Mengniu Ice + Xuan Cai Sea Salt Ice Cream with Pineapple (冰+绚彩冰海盐菠萝口味雪糕) helps to quench your thirst.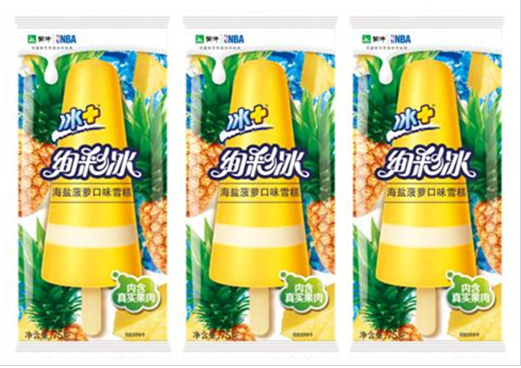 Launch timeline
Some of the products such as Haizhiyan, Mizone Suiyue with Sea Salt and Guangming Changyou with Sea Salt were launched to coincide with the summer season.

Here to stay

'Light beverage' will continue to stay, thanks to the rising demand for healthier food and drinks as consumers move away from sugar-laden food and drinks. The use of salt improves the product's refreshing taste and lowers the sugar intensity, thus approaching 'water-like' property, which is seen as healthier for you.