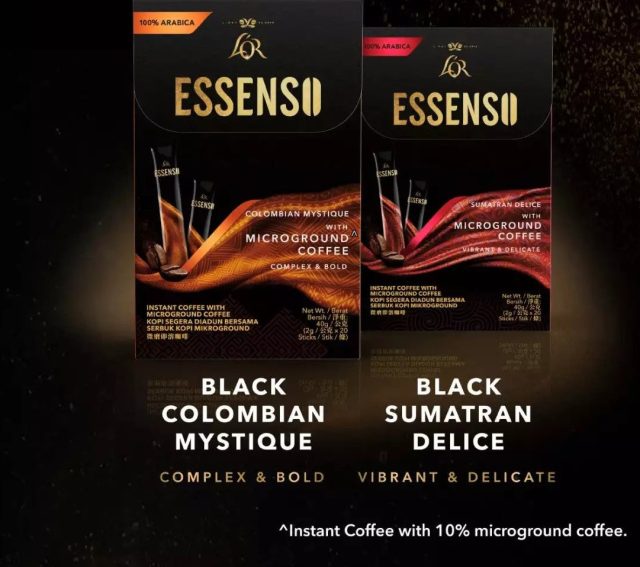 JDE, which owns Super Coffee, has given Super Coffee's ESSENSO microground coffee a L'OR touch. The company has now rebranded ESSENSO as L'OR ESSENSO. Created in France in 1992, L'OR coffee offers an intense taste experiences for extraordinary tasting moments.
L'OR ESSENSO Premix Coffee Blends are created with finely ground coffee beans (1% of total product) and instant coffee, made from 100% Arabica beans for a superior coffee experience.
The range in Malaysia includes Sumatran Delice, Colombian Mystique, Brazilian Élégance, Coffee & Creamer etc. The L'OR ESSENSO Colombian Mystique and Brazilian Élégance are available in Singapore.
Click here to purchase on Shopee Mart in Malaysia.