Angie Tempeh, Singapore's favourite hand-crafted tempeh brand, is selling the Tempeh Bak Kwa for Chinese New Year. Bak Kwa is also known as rougan (肉干), a dried savoury sweetmeat that traditionally takes the form of thin square slices and is usually made from pork.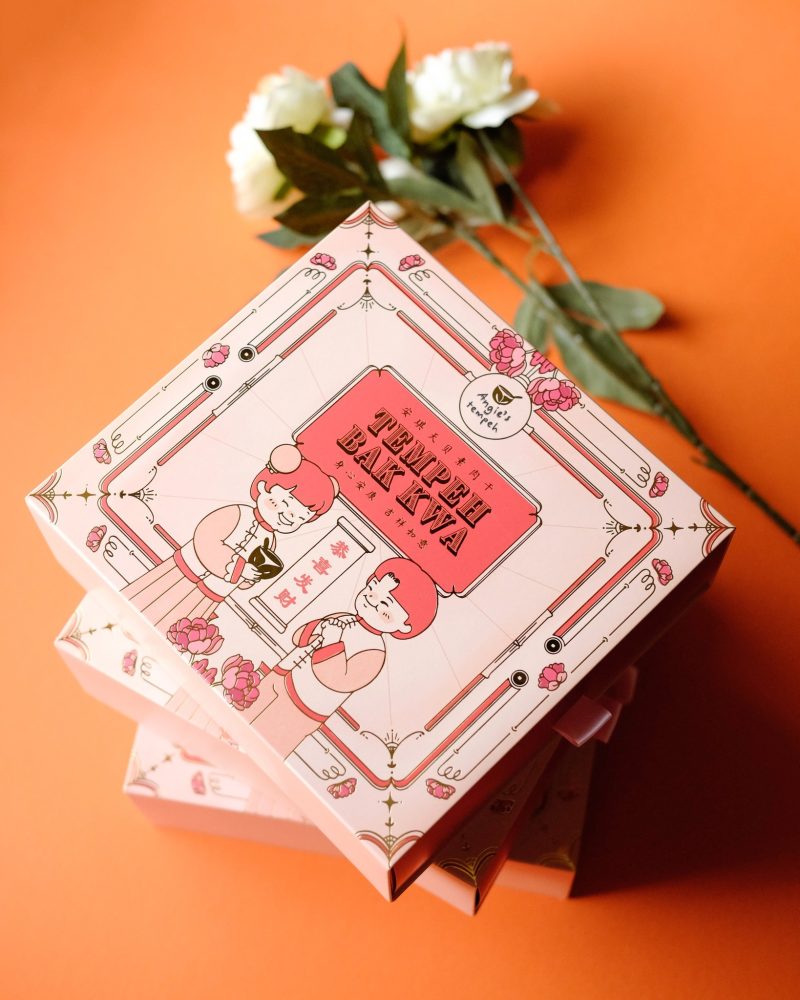 Angie's Tempeh Bak Kwa is an innovation that fuses traditional Javanese tempeh into Chinese New Year delight. Each piece is generously glazed and hand-torched to barbecued perfection.
Angie's Tempeh Bak Kwa is high in protein (raw soybean tempeh tested in the lab to have over 25 g protein) and low in carbohydrate content. It is vegan-friendly and jampacked with rich prebiotics that promotes digestive health. The tempeh bak kwa is marinated and barbecued on high heat to provide the flavour and texture of the meat-based original.
Angie's Tempeh Bak Kwa is also among the top 10 finalists of the Asia's Great Snack Challenge 2021 organised by Enterprise Singapore.
Click here to pre-order now for delivery in January 2022.