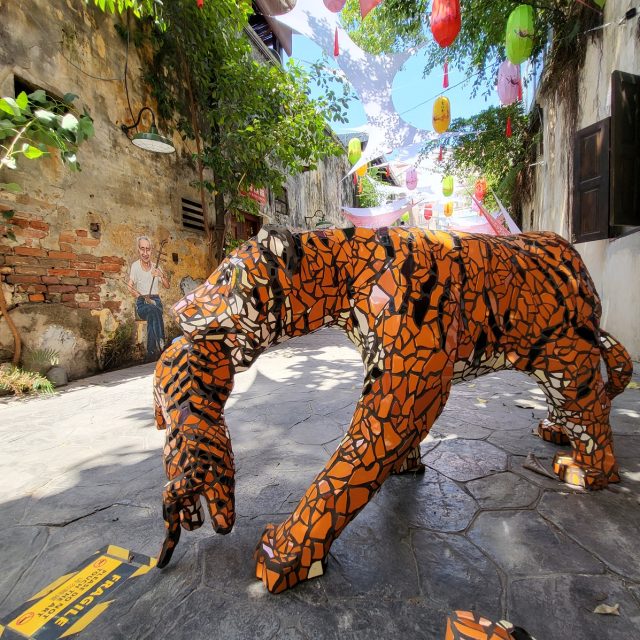 Visit the 'Live Wild & Prosper 虎星高照迎新年' art installation from 14 January till 20 February
Kuala Lumpur, Malaysia, 13 January 2022 – To usher in the auspicious Year of the Tiger this Chinese New Year, Kwai Chai Hong unveils its latest art installation inspired by the majestic Malayan tiger. The iconic national pride holds important symbolism for many Malaysians, but its very existence is under serious threat. Themed 'Live Wild & Prosper 虎星高照迎新年', the art installation spotlights the importance of saving the Malayan tiger and encourages supporters of Kwai Chai Hong to help raise awareness in conjunction with this festive period.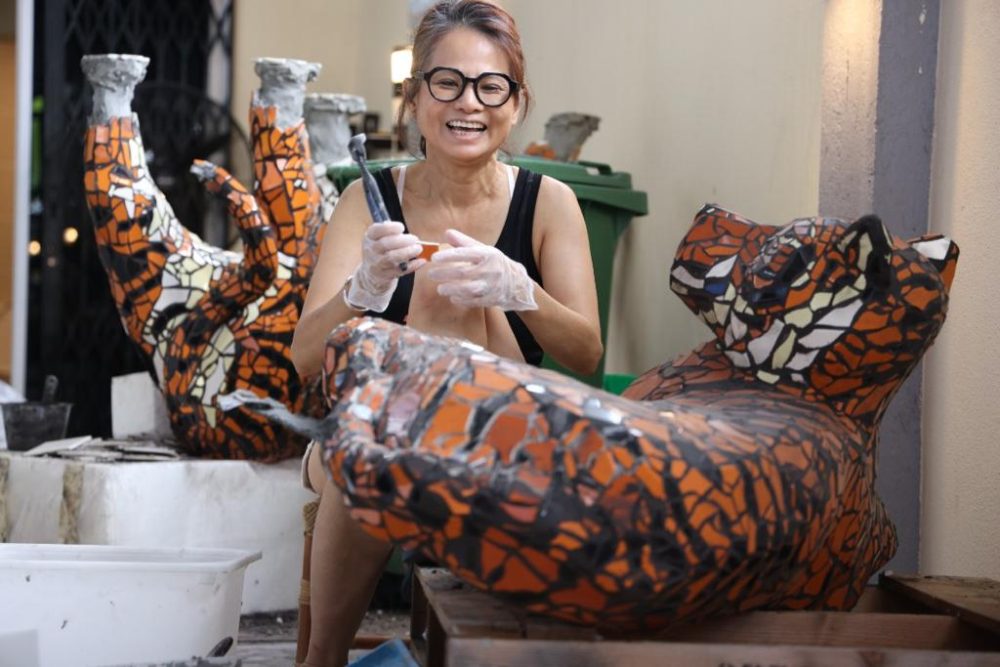 In drawing a meaningful connection to this art installation, Kwai Chai Hong collaborates with two passionate local artists to craft an artwork that represents the relationship between the Malayan tiger and humankind. Seasoned artist Alice Chang of Lai Lai Art Studio returns with the 'Malayan Tiger Family' sculpture where a pair of parent tigers are looking after their cub, portraying love, hope, nurture, protection and support. Where strength and power is synonymous with the feline creature, without care and respect, even the most powerful are at risk and this is comparable to human life. In support of WWF-Malaysia's conservation efforts, 100% of the proceeds from the sale of the sculpture will be donated to help save the Malayan tiger.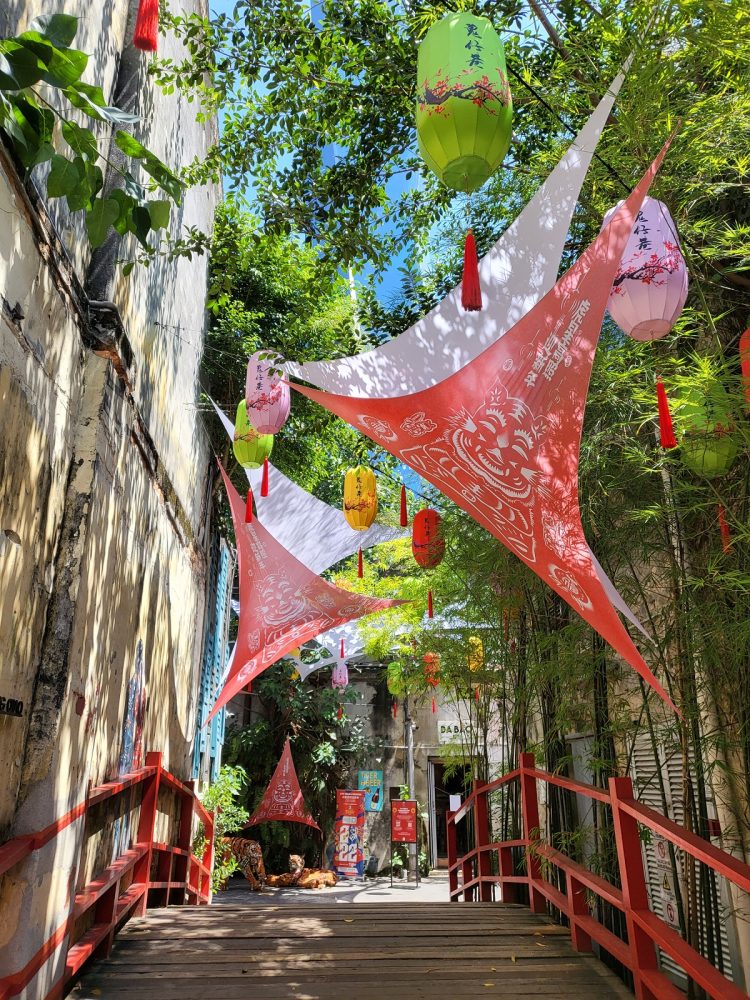 The photogenic laneway at Kwai Chai Hong now decked in red and white clothes transforms into a place of nostalgia. Titled 'Stretch Out', artist and music DJ, Odd presents his rendition of avant-garde Stretch Fabric and traditional Chinese papercut, fusing new and old techniques that encapsulates the essence of the modern Chinese community. With patience and willingness to learn, the symmetrical pattern formed in traditional paper cutting sees a mirror effect, similar to conservation efforts of the Malayan tiger which translates to positive change. The stretched fabric represents resilience and each anchor point represents the connections that sends a message of inclusivity at Kwai Chai Hong where people from all walks of life are welcome to share, learn, celebrate Chinese culture, and in this case, for a noble cause. 
Zeen Chang, Managing Partner of Bai Chuan Management, said: "Chinese New Year is a big deal in Chinese culture as it symbolises the closing of the old year and welcomes in luck and prosperity to the new one. For the Year of the Tiger, my team and I wanted to do something special and meaningful, not just for the community around us but also the larger ecosystem which we live in. It's devastating for the Malayan tiger to be on the brink of extinction, and we want to do our part, to influence and educate the public through art. We are fortunate to have met such wonderful artists who share the same passion as us. There is no effort too small and no help too little, we urge everyone to be a part of that change with us".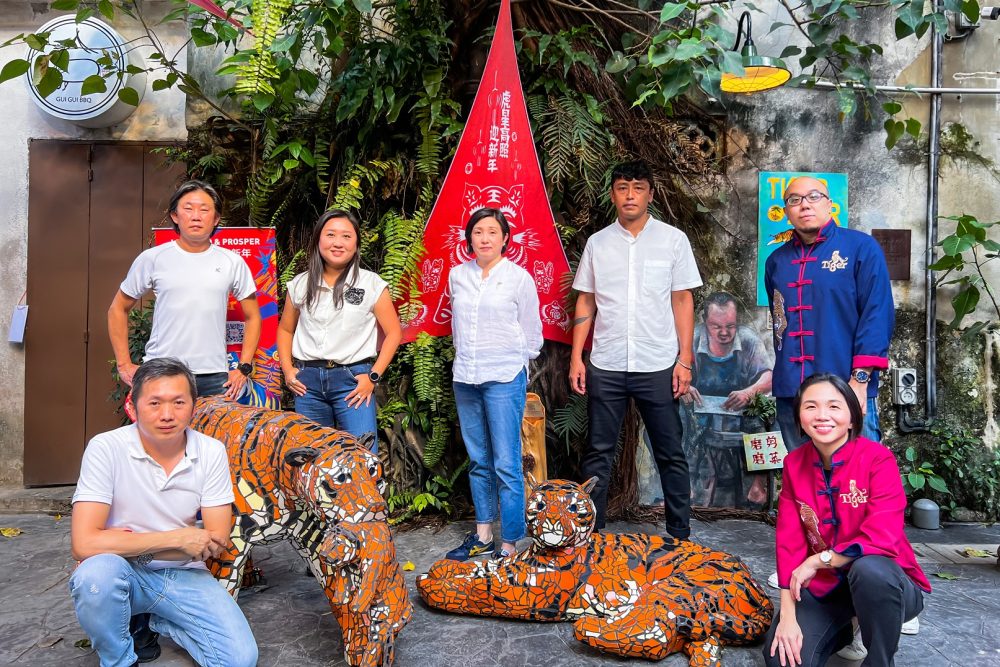 Known worldwide for its extensive work in saving endangered wildlife, WWF-Malaysia continues to advocate for its cause. Helina Yow, WWF-Malaysia's Director of Partnerships highlights, "Our fundamental effort in tiger conservation consists of several components designed to reduce threats towards tigers and other wildlife living within the same landscape. With less than 200 Malayan tigers left, the time to act is now. By collaborating with Kwai Chai Hong, we open ourselves to an audience who appreciate art and culture. Hopefully with their new understanding of the Malayan tiger, everyone can do their part and together, we will make a difference".   
The Live Wild & Prosper art installation is proudly sponsored by Tiger Beer. Joyce Lim, Marketing Manager of Tiger Beer Malaysia said, "As an occasion that only occurs once every 12 years, the Year of the Tiger is a very special year for us, and our year-long campaign starts with Chinese New Year. With a brand name and identity associated with this magnificent animal, we are proud to lend our support to Kwai Chai Hong for this initiative to save our Malayan tigers. We believe that everyone has an inner tiger, so let's make this the year we roar together to champion a meaningful cause!"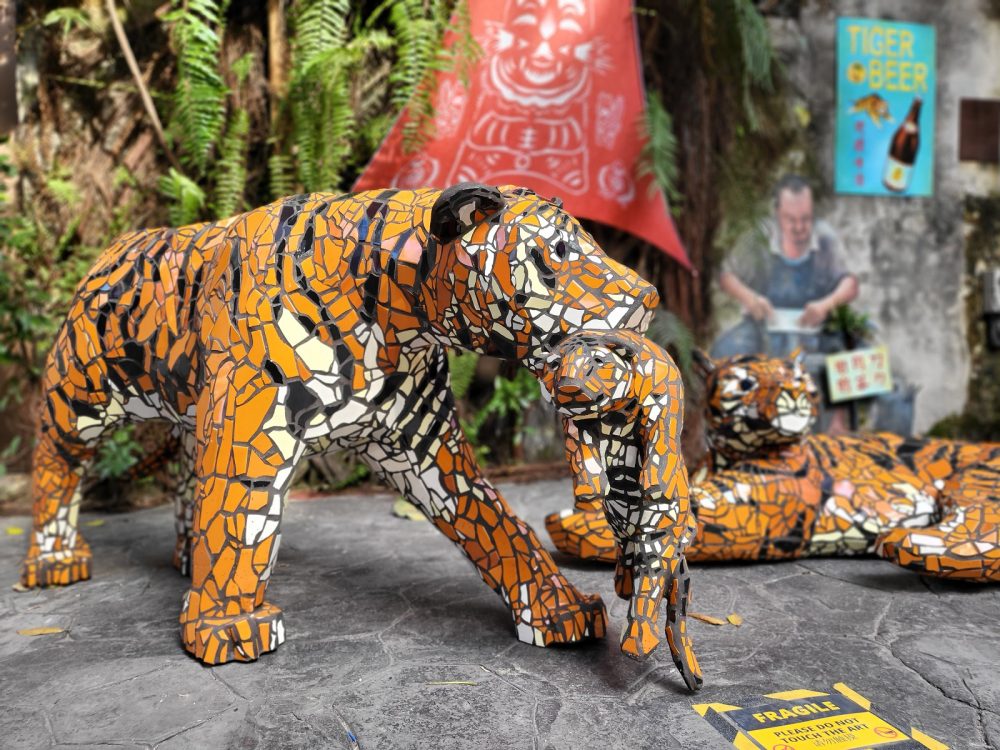 Kwai Chai Hong will be open to the public daily from 9AM to 10PM, with strict SOPs observed within its premises. The Live Wild & Prosper art installation will be available from 14th January to 20th February 2022. Come celebrate Chinese New Year at Kwai Chai Hong with your loved ones and be sure to check out the 10 amazing eateries in the area!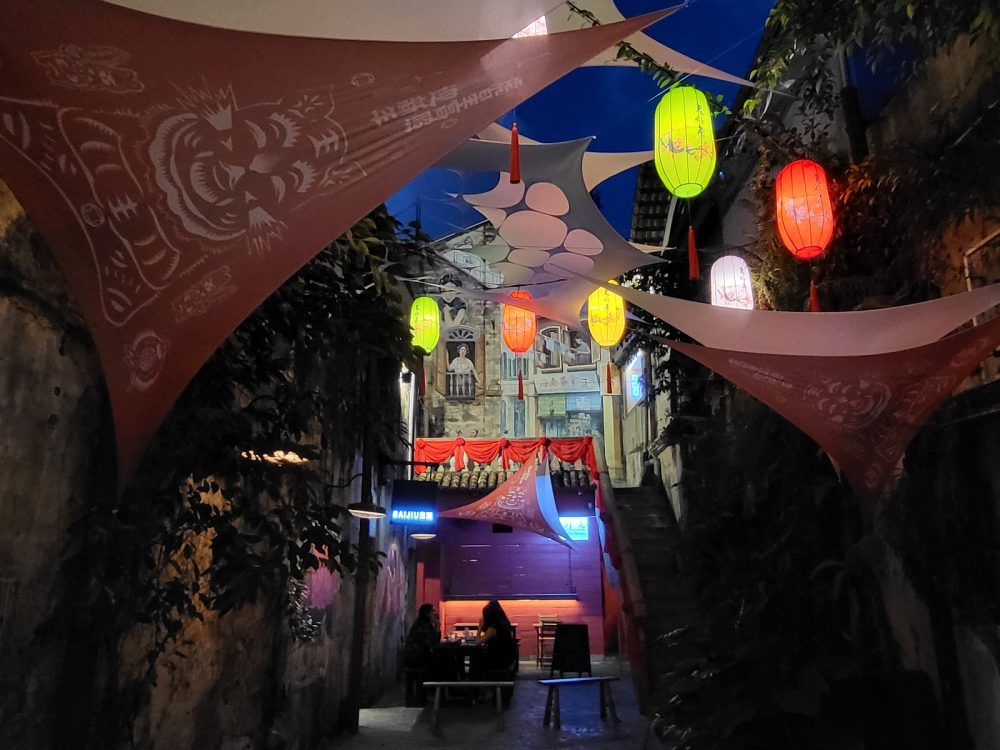 For more details about the inspiration behind Live Wild & Prosper 虎星高照迎新年 art installation, visit https://www.kwaichaihong.com/live-wild-prosper.
For regular updates, please visit Project Kwai Chai Hong's Facebook, Instagram or website at www.kwaichaihong.com