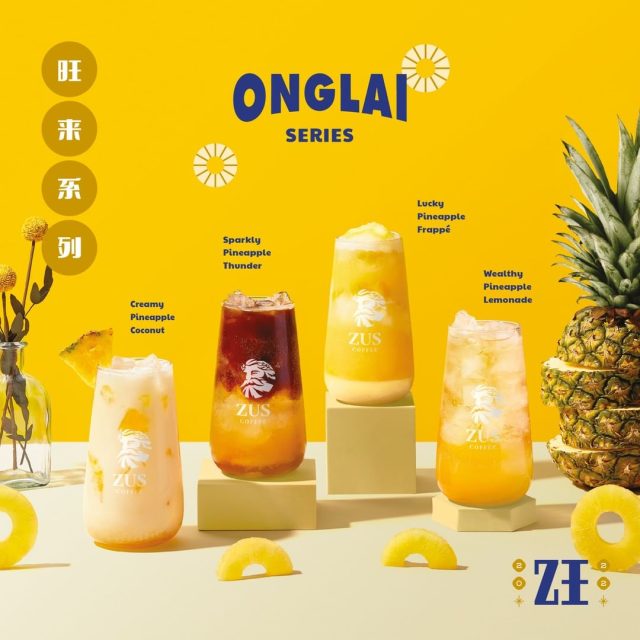 ZUS Coffee is ROAR-ling in this Year of The Tiger with Ong-some drinks. "Ong Lai" means pineapple in the Hokkien dialect, but also translates to "Prosperity comes your way".
Sparkly Pineapple Thunder: Rack up on Golden Riches with this sweet & striking drink that is sure to send your tastebuds tingling with joy!
Creamy Pineapple Coconut: Something milky and something to bring you Abundant Prosperity!
Wealthy Pineapple Lemonade: Why a spritz of ong when you can get all the ong to lai with one sip of this bursting fizzy tanginess?
Lucky Pineapple Frappe: Smooth and easy to enjoy, just like how we predict your New Year, New Start to be!