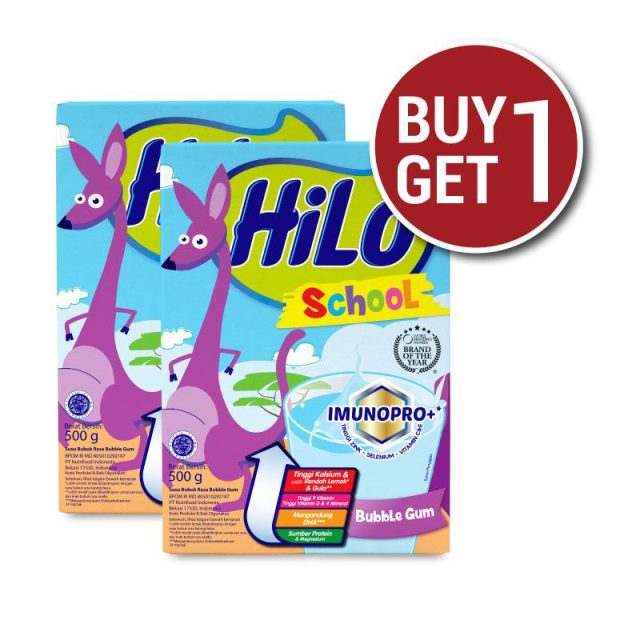 Indonesia's Nutrifood has continued to add new flavours to its HiLo School powdered milk to keep its young consumers excited. Bubble Gum is the latest flavour in the HiLo School range, which is high in calcium, lower in sugar and fat and is a good source of protein.
HiLo School Bubble Gum also contains DHA as well as 9 vitamins and 4 minerals. Its Immunopro+ formula has zinc, selenium and vitamin C & E to improve the body's immune system.
Click here to buy from Nutrimart.