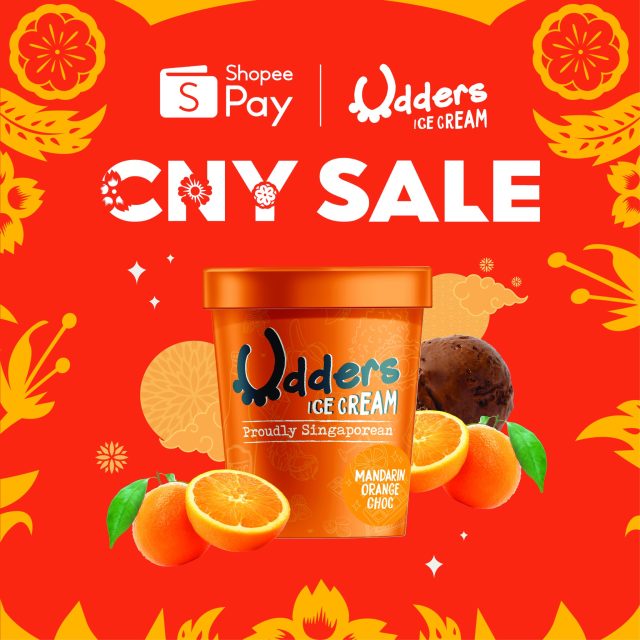 Udders, the Singapore-based ice cream parlour franchise, has launched its seasonal special, Mandarin Orange Choc.
Enjoy deals on Mandarin Orange Choc scoops and pints as well as your favourite flavours in Udders' milking outlets when you purchase the Scan & Pay vouchers on Shopee.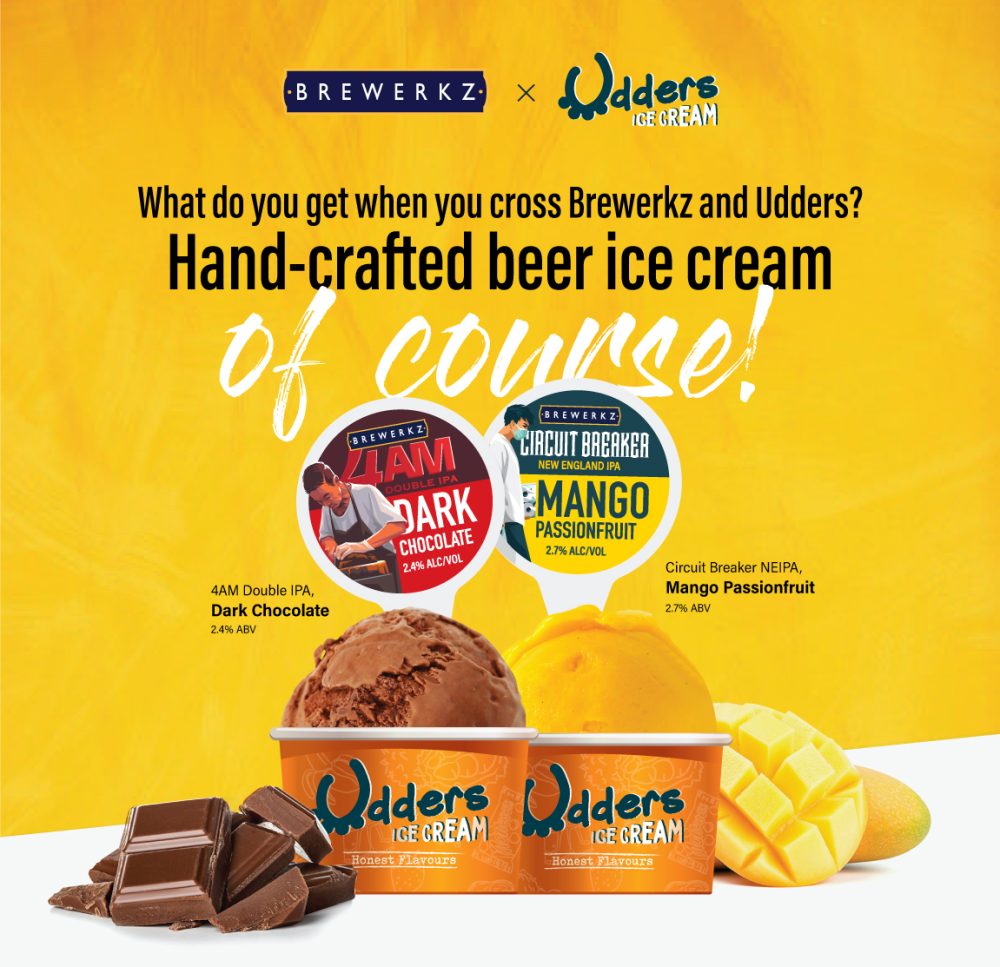 Previously, Both Brewerkz and Udders have joined forces for the first time to create two new beer ice cream flavors – Dark Chocolate, 4AM Double IPA and Mango Passionfruit, Circuit Breaker New England IPA.
Inspired by Brewerkz's newly launched Singapore Series, 4AM Double IPA and Circuit Breaker New England IPA, both award-winning brews, these deliciously boozy ice cream flavors will hit the spot.
The Dark Chocolate Double IPA is a smooth and rich chocolatey booze ice cream created with 4AM Double IPA and dark Belgium chocolates. The Mango Passionfruit New England IPA sorbet is made with top-quality Alphonso mangoes and passion fruit, together with Circuit Breaker New England IPA, giving you sweet and citrusy notes that pair perfectly with a bitter malt aftertaste.