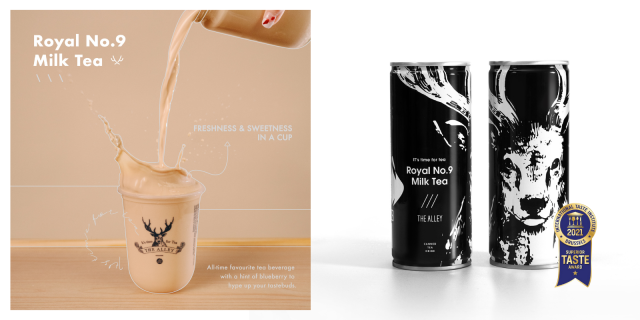 Valentine's day does create a certain panic for some, rushing to plan special activities and gifts for their significant other. Flowers, chocolates, jewellery and all the other gooey romantic stuff are pretty good choices, but you can't go wrong with a good old-fashioned date, sharing stories while sipping on some quality tea.
Here is the story of the 500-day process that goes into making a cup of tea at The Alley:
Carefully selected tea leaves
Your valentine deserves tea leaves that have been carefully selected down to the last leaf. The Alley's tea leaves go through a harvesting process where the tea leaves are attentively selected, processed and then aged to ensure the tea that is later roasted with other ingredients are of top quality.
With this, each cup will have its own determined aroma and taste to give you and your date satisfaction in every sip as you enjoy a delightful conversation this Valentine's Day.
In-house made sugar cane syrup
The Alley doesn't use any regular sugar in their drinks. They use their very own in-house made syrup made from sugar cane.
The sugar cane syrup is made from natural, high quality sugar cane. The sugar cane is then boiled in-house and added to the beverages which creates an original flavour to The Alley beverages. The sugar cane syrup provides a delicate sweetness to the beverages and isn't too overpowering so you taste the right amount of sweetness to enhance the aromatic and quality taste of the tea.
Freshly handcrafted tapioca boba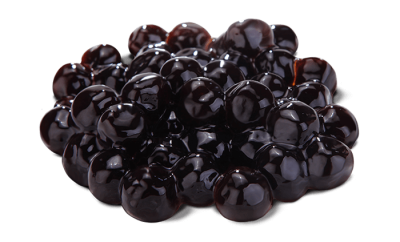 The Alley doesn't just pride themselves on their in house made sugar cane, but also their special handcrafted tapioca boba which they call deerioca.
The Alley freshly makes this nationwide loved and most popular milk tea topping from scratch. They make the dough and take their time kneading the dough before rolling them into small boba balls. This provides a better texture and aroma to suit your boba needs.
With the amount of effort that goes into making The Alley drinks, they certainly are dessert drinks worth giving your loved ones this Valentine's Day.
Lovers should have a taste of The Alley's Royal No. 9 Milk Tea which is a fan-favourite worth trying. The Royal No. 9 milk tea is made from Sri Lankan black tea leaves, infused with roasted blueberries for that subtle fruity blueberry taste and finally topped off with milk. It may just be the perfect beverage for you to enjoy with your significant other this Valentine's Day.
To find out more about The Alley's events and promotions, do follow The Alley Malaysia's Facebook page as well as Instagram at @thealley.my.