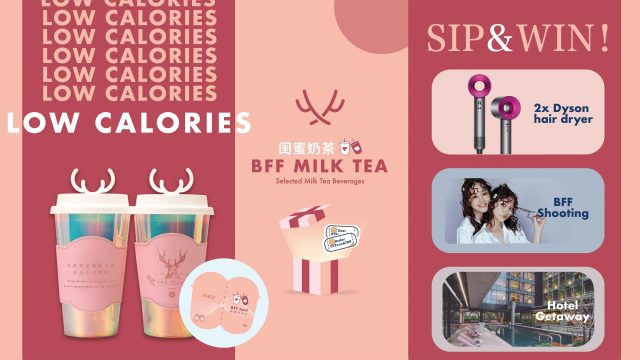 The Alley Malaysia Will Be Launching BFF Milk Tea Set Along With A BFF Card To Get 50% Off
PETALING JAYA, 17th February 2022 – Lifestyle Tea Brand, The Alley Malaysia will soon be launching their BFF Milk Tea campaign to celebrate the gift of friendship. BFF Milk Tea set will be available for all Alley-ians from the 22nd of February 2022 onwards at all outlets across Malaysia excluding Genting Highland outlets.
The Alley's BFF Milk Tea is a set of two drinks of your choice for you and your best friend. It is inclusive of the Royal No.9 Milk Tea, Green Milk Tea, Black Milk Tea, Earl Grey Milk Tea & White Peach Oolong Milk Tea with a healthy twist on their range of beverages. These milk teas are made with a sugar substitute from the stevia plant. The stevia sweetener is sweeter than the usual white sugar and contains no carbohydrates, calories or artificial ingredients.
Fans can expect to taste the sweet delight of milk tea but without the carbs and calories that come with regular milk tea when indulging in BFF Milk Tea.
"With so much good food around us, keeping up with one's health is getting harder while indulging in their favourite milk teas. Today, we are delighted to announce the launch of our BFF Milk Tea where we are introducing an even healthier option of sweetener compared to our usual quality and natural sugar cane. The stevia sweetener in our BFF Milk Tea offers fans the satisfaction of having milk tea whenever they wish without worrying about the amount of calories in each cup. So bring over your best friends and get a pair of BFF Milk Tea for a healthier dessert drink," said Ng Ching Wai, Chief Executive Officer of The Alley Malaysia.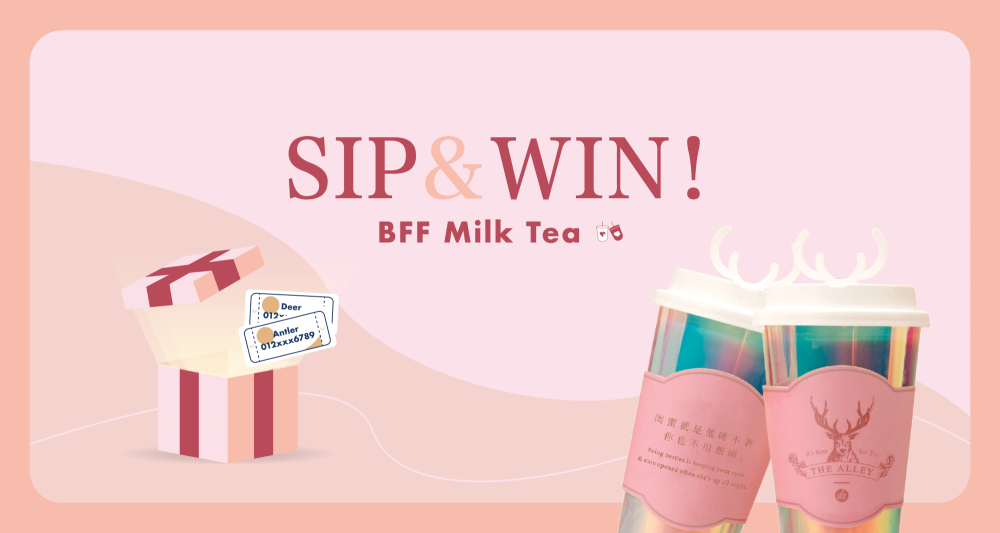 BFF Milk Tea Sip & Win (From 22nd February 2022)
In conjunction with the launch of the BFF Milk Tea, The Alley will be holding a Sip & Win lucky draw for all who have purchased a set of BFF Milk Tea from any of The Alley outlets in Malaysia except Genting Highland outlets and purchases from our delivery partners. For every set purchased at the outlet, you may scribble down your name and contact details on your receipt and drop it into the lucky draw box on your way out of the outlet. However, pre-order the BFF Milk Tea set on The Alley's Shopee page and you will receive two receipts instead of just one for twice the chance to win some exciting prizes.
BFF Card (Get 50% off every month till January 2023)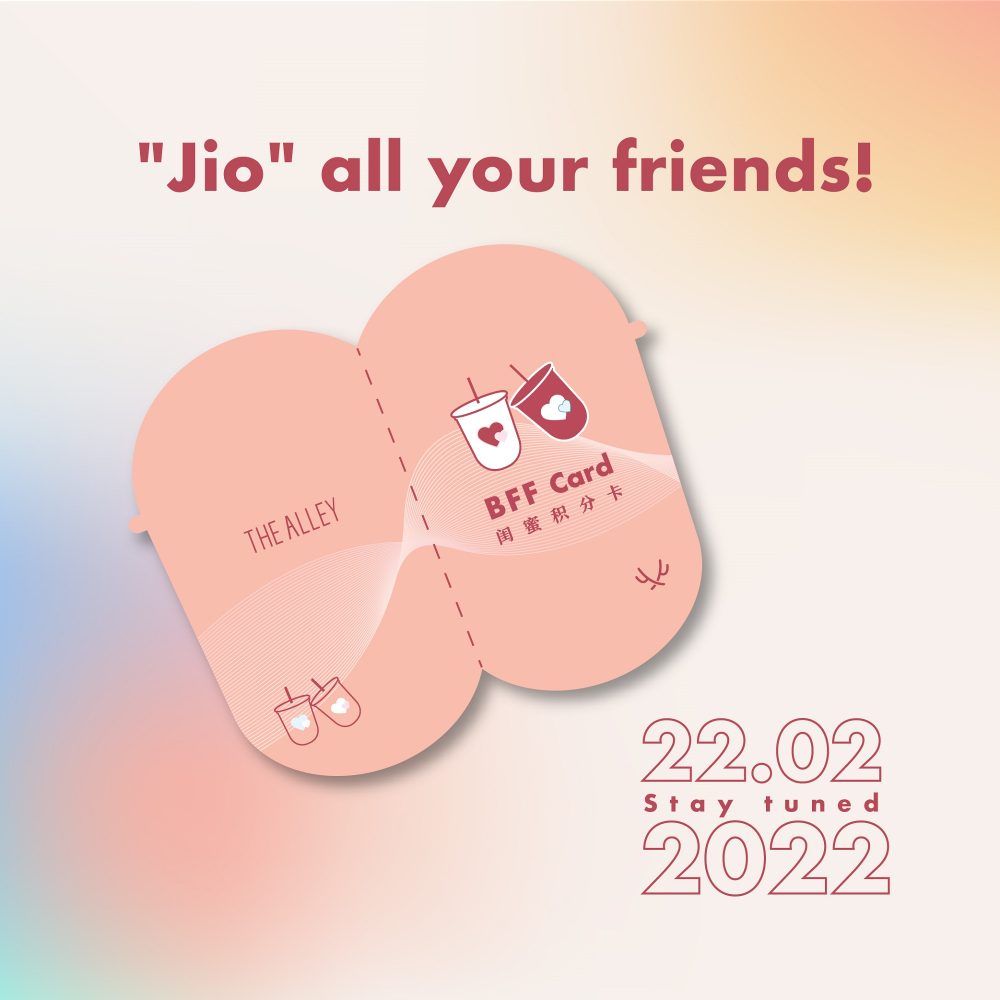 The Alley is also giving out a BFF Card for every set of BFF Milk Tea purchased. Every purchase of a BFF Milk Tea set gets you 1 stamp on your BFF Card. Get 3 stamps and you will unlock a 50% discount on your 2nd drink on the 22nd of each month from March 2022 until January 2023. BFF Card and stamps only can be acquired through in-store purchases at any of The Alley outlets across Malaysia (excluding Genting Highland outlets).
To get more information on The Alley's BFF Milk Tea campaign, stay tuned to The Alley Malaysia's Facebook page as well as Instagram at @thealley.my.