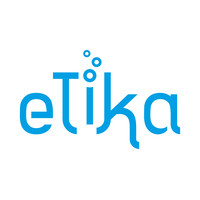 22 February 2022, Kuala Lumpur – Standard Chartered Malaysia has entered into an environmental, social and governance (ESG)-linked derivative transaction worth MYR251 million with one of Malaysia's leading beverage manufacturers, distributors and marketers, Etika Group of Companies, marking the first such transaction executed by a homegrown fast-moving consumer goods (FMCG) corporate in Malaysia.
The structure of the transaction involves a pricing mechanism where a discount or premium will be applied depending on whether Etika achieves the pre-agreed sustainability-related key performance indicators (KPIs) that are tied to the greenhouse gas emissions intensity of the Etika Beverage Plant and Etika Dairy Plant. The KPIs are in support of Etika's sustainability commitments to promote environmentally conscious practices within the FMCG industry.
Abrar A. Anwar, MD and CEO of Standard Chartered Malaysia, said, "For a leading homegrown player like Etika to take ownership in actively reshaping their group sustainability plans to address today's pressing environmental and social concerns is a commendable move. It has been such a humbling experience for us to walk alongside them as they journey to being a more sustainable business.
"There's a real opportunity for banks to have a positive impact as it boils down to moving capital to where it matters most and Standard Chartered is making big strides in the roll-out of more innovative ESG-related solutions within our derivatives offering in Malaysia. Essentially, helping our clients in their sustainability aspirations also contributes to our own ESG ambitions. The Bank aims to achieve net zero carbon emissions from our financing by 2050, as part of our strategic commitment to put the world on a sustainable path to a zero-carbon economy."
Standard Chartered Malaysia has been at the forefront of a number of first-to-market ESG transactions, in line with the Bank's ambition to become the world's most sustainable and responsible bank. Leveraging on its strong ESG product offerings and associated governance structures, the Bank is in a unique position to offer clients an innovative and comprehensive suite of ESG financial solutions including trade, treasury and transition financing and has executed various notable deals including the first ESG interest rate swap, first ESG cross-currency swap and first sustainable supplier finance solution. ESG-linked derivatives are structured to help clients achieve their sustainability performance targets (SPTs) which are specific, measurable, verifiable, transparent and associated with material ESG issues for the company.
Taking a proactive approach to promote environmentally conscious practices within the FMCG industry, Etika has been strengthening its existing sustainability efforts, anchored around key pillars of reducing carbon emissions, innovation in packaging, and waste reduction. Etika is also focused on building strategies that will provide sustainable value creation in the long term for all stakeholders involved, including their consumers, employees, and local communities.
Khalid Alvi, Chief Executive Officer of Etika Group of Companies (Malaysia, Singapore and Brunei), said, "With growing concerns about the environment, there is an urgent need to build innovative solutions to combat pressing challenges such as plastic pollution, increasing emission of greenhouse gases, and waste management. Taking this into consideration, at Etika, we have shaped our group sustainability initiatives to emerge as a greener business with a focus on implementing better practices for our consumers, communities, and environment. As such, we are happy to have the support of partners like Standard Chartered in our journey to achieving our sustainability commitments."
Etika has embarked on several actionable goals in their mission towards being an all-round sustainable organisation. The company has a target to reduce its Scope 1 and Scope 2 carbon emissions by 20% by 2030 and aims to achieve net zero carbon emissions by 2050.
Etika has also been applying the principles of a circular economy across their business operations and is looking into reducing waste to landfill. The company has been implementing several new systems to improve their waste management, recycling efforts and composting. A new segregation system implemented by the FMCG organisation at the production line has already allowed Etika to successfully recycle waste materials such as plastic caps, beverage cans, and general plastic, substantially reducing costs on waste management. In addition, the company targets to reduce its use of single-use plastic and increase recycled plastic contents in its packaging. In relation to this, several initiatives have been in put in place including the downgauging of packaging and the future use of recycled PET resins.
Simultaneously, Etika has been actively involved with several industry initiatives such as the Malaysia Plastic Pact. The company is proudly a founding member of the Malaysian Recycling Alliance (MAREA) and has been collaborating with other market players to build a more sustainable business ecosystem for the FMCG industry in Malaysia.
Etika also actively supports and improves the livelihoods of communities through its internal corporate social responsibility programmes and external collaborations with local organisations and authorities. The company has been helping families who were affected by natural disasters and has supported communities in need through its dedicated programmes. The company has also started reaching out to the differently abled by deploying Malaysia's first Braille-enabled vending machines.