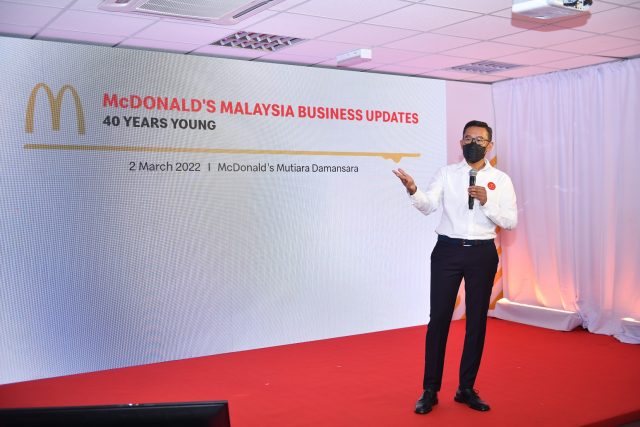 Ongoing growth momentum and business expansion plans set to create 50,000 career opportunities by 2026
PETALING JAYA, 2 MARCH 2022 – McDonald's Malaysia has announced its five-year business expansion plans amid achieving a 15 percent year-on-year growth in 2021. The significant improvement in business performance is attributed to strategic management decisions focused on several key business drivers. Overall, the company looks to continue the upward trajectory and maintaining its momentum which saw its 2021 business performance returning to pre-pandemic levels and outperforming its 2019 results.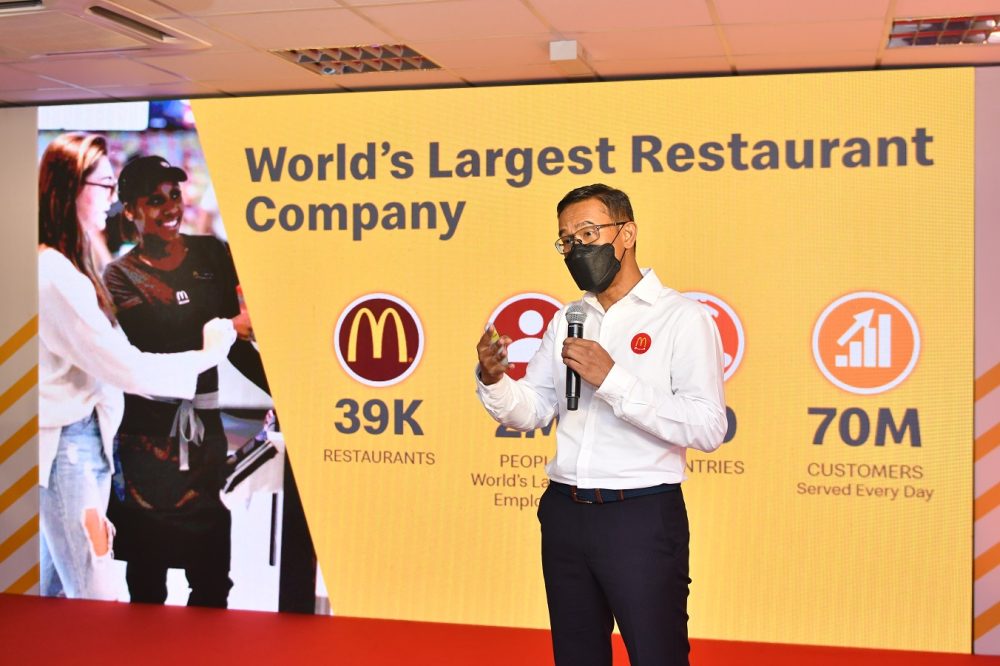 "We were able to navigate through a challenging environment over the last two years because we made bold decisions to focus on four key business drivers, which are namely the Drive-Thru, McDelivery, our Digital Platform and McCafé," said Dato' Azmir Jaafar, Managing Director and Local Operating Partner of McDonald's Malaysia.
 McDonald's continues to strengthen its position as the number one drive-thru restaurant operator in the country, with 214 drive-thru restaurants across Malaysia and growing.
Meanwhile, the popular McDelivery service registered a 35 percent market share last year. McDelivery now has over 1,500 delivery points, served by nearly 6,000 active delivery riders.
The McDonald's Digital Platform also witnessed accelerated growth, with more than nine million downloads of the McDonald's App since its launch in April 2018, making it the No. 1 app in the quick service restaurant category. Recently, a new feature known as the Mobile Order & Collect was introduced and this is expected to further enhance the McDonald's digital platform service business over the next 12 months.
McCafé has firmly staked its position as the best value for money espresso coffee brand, with its promise of democratising the coffee experience for Malaysians ringing true. McCafé currently owns 23.5 percent market share and serves more than three million cups of coffee each month.
"We will focus on speed, accuracy and convenience by continuing to ramp up our Drive-Thru, McDelivery, Digital Platform and McCafé business segments in the upcoming years as part of our business expansion plans. McDonald's Malaysia's success is premised on our promise of always delivering delicious feel-good moments to customers anytime, anywhere," said Azmir.
Strong Expansion Plans Opens Up 50,000 Career Opportunities
As part of McDonald's Malaysia's Vision 2026, the company will be investing a total of RM1.35 billion over the next five years to open 205 new restaurants, bringing the total up to 500 restaurants in the country by 2026.
Given the company's growth trajectory and ongoing business uptrend, McDonald's also expects to offer more than 50,000 career opportunities for Malaysians by 2026. Staying true to its 'Malaysians Serving Malaysians' philosophy, the quick service restaurant remains committed to hiring 100% Malaysians to join its workforce.
According to Azmir, the 50,000 job vacancies will help fuel the company's growth and support ongoing restaurant operations which have significantly evolved over the last two years. With the introduction of more table service in the restaurants, double track drive-thru outlets, increased delivery services as well as adherence to health and social distancing guidelines, the company will require additional staffing to ensure quality and standard of service remains top notch.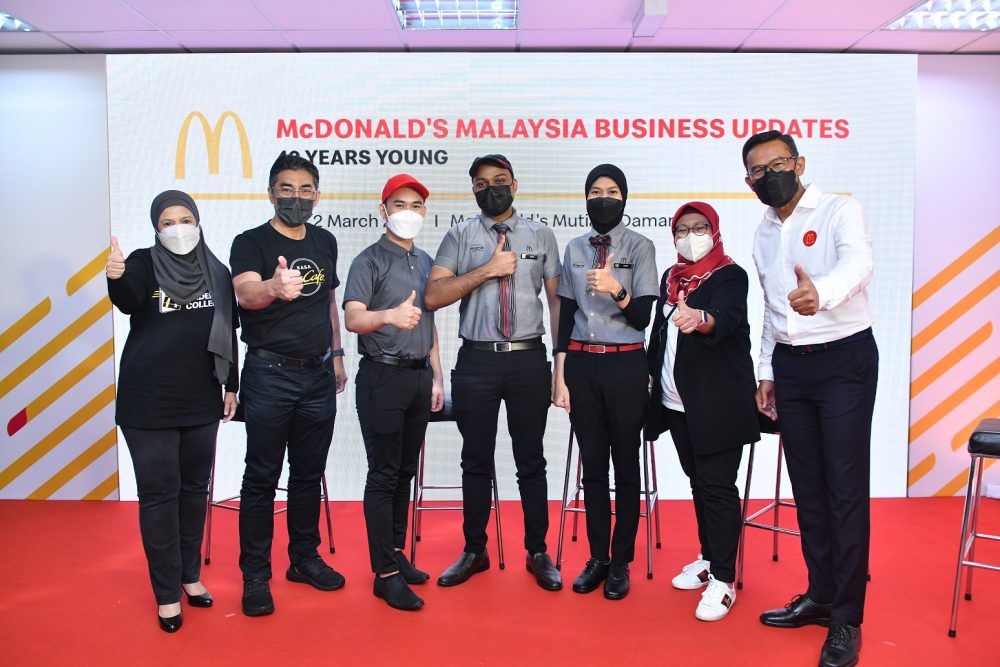 "We aim to offer Malaysians more than just jobs but also meaningful careers at McDonald's. Today, an individual may join as a restaurant crew, but given the right training and guidance, they can easily rise through the ranks within McDonald's in a few years," said Azmir.
"McDonald's commitment to strengthening youth employability is well recognised in the hospitality industry. Today, Malaysian youths can kickstart their career via the McDonald's Vocational Apprenticeship Programme under the government's National Dual Training System (SLDN)," added Azmir, noting that McDonald's is aiming to invest RM300 million in training and development programmes by 2026.
McDonald's is the first quick-service restaurant operator in the country to be awarded the SLDN accreditation by the Department of Skills Development (DSD) of the Ministry of Human Resources. As of 2021, McDonald's Malaysia has trained more than 3,500 youths who are now gainfully employed in the hospitality industry. In line with the company's Vision 2026, the quick service restaurant aims to produce up to 15,000 Vocational Academy apprentices in the next five years.
Currently, more than 80% of McDonald's full-time employees are already earning a minimum of RM1500 in basic salary per month. By the end of 2022, McDonald's will be adjusting the wages of its full-time staff in support of the government's latest proposal to raise the minimum wage, a testament to its 'people-first' commitment.
To find out more about careers at McDonald's Malaysia, please visit the McDonald's Careers page HERE.