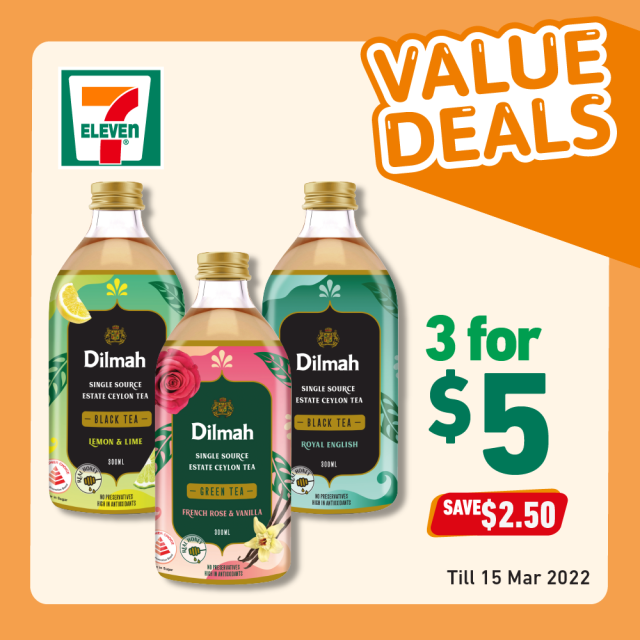 Dilmah Tea has introduced Single Source Estate Ceylon Tea in ready-to-drink (RTD) format in Singapore and Malaysia. The range comprises:
Lemon & Lime (Black Tea)
White Peach (Black Tea)
French Rose & Vanilla (Green Tea)
Royal English (Black Tea)
Lady Lavender (Green Tea)
Arabian Jasmine (Green Tea)
The RTD tea (300ml) with real honey is certified as a Healthier Choice by the Singapore Health Promotion Board. The RTD tea is free from preservatives and is high in antioxidants. Get yours now at 7-Eleven outlets in Singapore and Malaysia.
According to BeverageDaily.com, the Dilmah RTD tea range is high in polyphenol at 85.03m/100ml for its black tea and 125.13mg/100ml for its green tea.