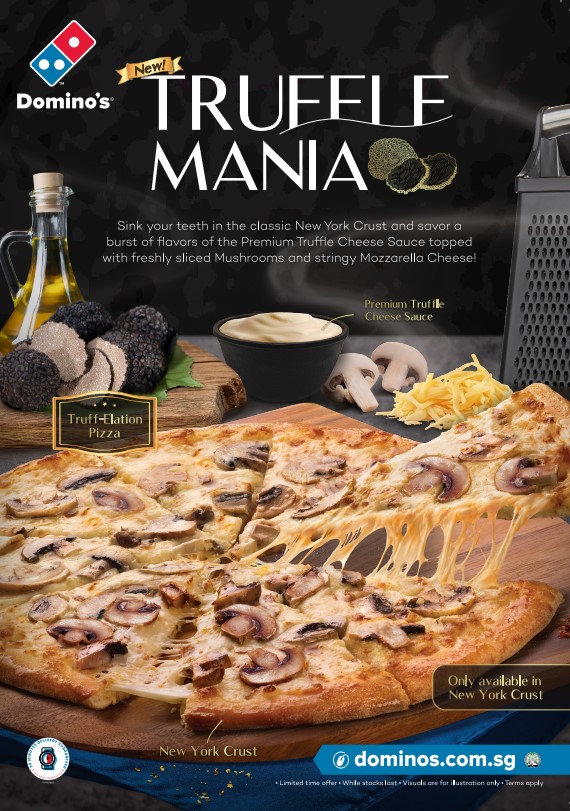 Take indulgence and decadence to the next level with the limited-time-only premium truffle cheese sauce flavour
Singapore, 14 March 2022 – Pizza lovers, rejoice! Truffle Mania has come to Domino's Pizza Singapore with the launch of the all-new Truff-Elation pizza. Elevate your everyday pizza with smooth creamy truffle cheese sauce, available for a limited time only, from 22 March till 16 May 2022!
Our most decadent pizza yet, the Truff-Elation pizza, is made fresh with every order and is packed with flavours atop a hand-stretched classic New York crust, generously coated with a luxuriously creamy and aromatic truffle cheese sauce, layered with freshly cut white button mushrooms and topped off with the mellow flavours of stringy mozzarella goodness.
The Truff-Elation pizza will be available for dine-in, takeaway and guaranteed 30-minute fast delivery, islandwide at $27.90 for a 9-inch regular pizza, $37.90 for a 12-inch large pizza and $47.90 for a 15-inch Xtra large pizza. Pamper yourself and indulge in a trufflicious good time, without breaking the bank!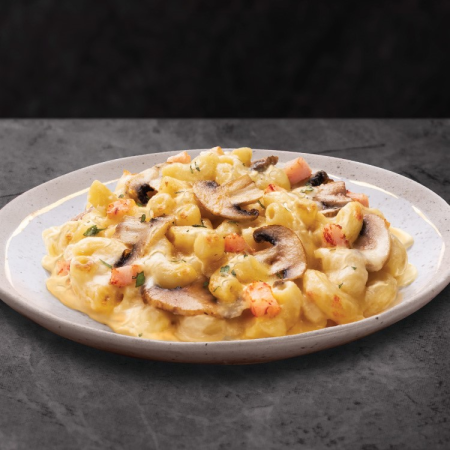 When you can't decide between pizza or pasta, we suggest both! Also available for a limited time only, Domino's Pizza will be launching the Mac & Cheese (Truffle Chicken) alongside the Truff-Elation pizza, from 22 March onwards. Expect a satisfying comfort meal with a generous helping of decadent truffle cheese sauce, and paired impeccably with the earthy flavours of the white button mushrooms and smoked chicken breast. Enjoy it on its own for just $12.90 ala carte or as a complement to your Truff-Elation pizza at just $8.90.
Why not add a pizzazz to your pizza experience with our Truff-Elation combo sets?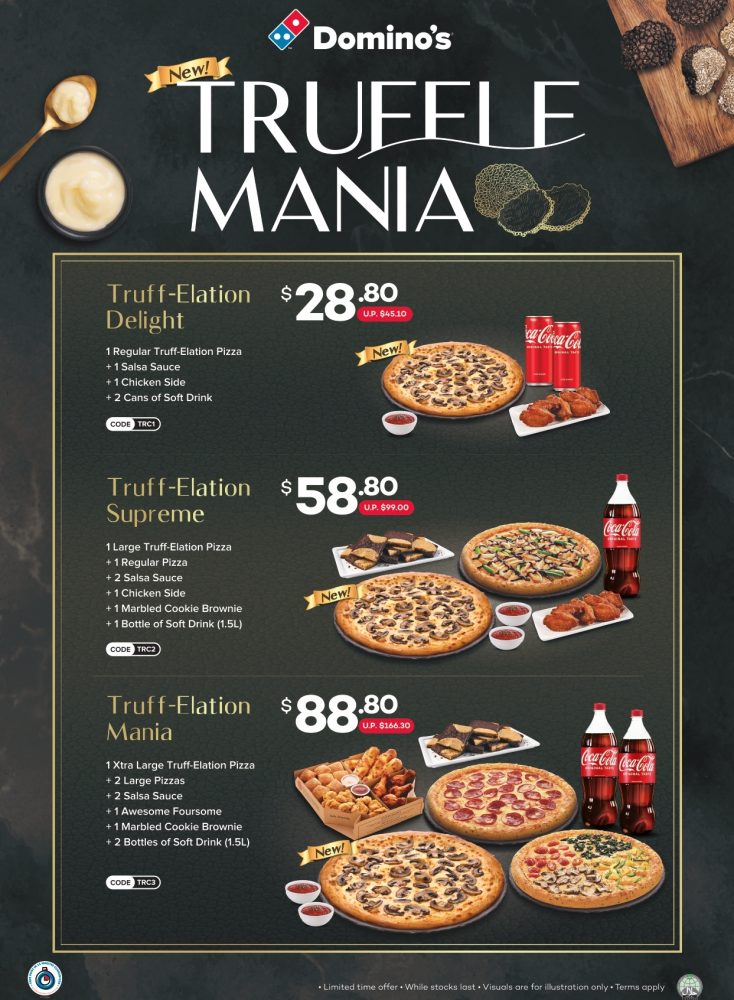 Truff-Elation is your sign to turn your everyday into a celebration whether by yourself or with loved ones! Enjoy the Truff-Elation pizza fresh off the pan at your nearest Domino's Pizza outlet or place your orders via https://www.dominos.com.sg for click & collect orders or guaranteed 30-minute fast delivery. You can also drop us a line at 6222 6333. Dig into a winsome combination of great taste and amazing prices today!