Hope Place goes the extra mile to meet the needs of Orang Asli villagers and the underprivileged in Sarawak
KUCHING, 14 MARCH 2022 – Hope Place, a non-governmental organisation (NGO) based in Kuching with a vision to give hope and touch lives of the local community goes the extra mile in ensuring that the basic needs of the state's Orang Asli villagers are met through its Charity Without Borders programme. Through its initiatives, the team at Hope Place wants to ensure that the underprivileged in Kuching will have the opportunity to receive an equal quality of life.

Hope Place strives to relive the hardships of many families in Kuching. "Our team at Hope Place challenge ourselves every day to be the beacon for the defenceless. We believe that showing concern to those in need and taking care of the Kuching community is a shared responsibility. If everyone just played a small part, the underprivileged communities in Kuching will stand a chance to break the vicious cycle of poverty," said Kelvin Wan, Head of Development Department of Hope Place.
Charity Without Borders
Due to the remote location of Orang Asli villagers in Kuching, and the long distance between these villages and the nearest town, financial constraints remain an issue due to the lack of access to basic utilities and necessities. These basic needs play a vital role in economic and social development. The Institute for Democracy and Economic Affairs (IDEAS) revealed in a recent policy paper that Orang Asli students also faced the issue of long distance travelling between villages and schools, resulting in a high dropout rate. Furthermore, many of these Orang Asli children are underweight or stunted in growth due to malnutrition. Without the luxury of education and basic needs, this causes a domino effect to the state of poverty among the community.
Rising to the challenge, the team at Hope Place felt that this issue cannot persist and needed to be addressed urgently. The journey to the deep interiors of Sarawak is long and treacherous, requiring significant planning ahead of time. To start, the Hope Place team would go into the villages via modified four-wheel drives and longboats to survey the area, making sure that they understand the villagers' situations and their needs. The trip may sometimes take up to two days depending on the location of the village. In some villages, the Hope Place team may even have to clear the path beforehand for vehicle entry.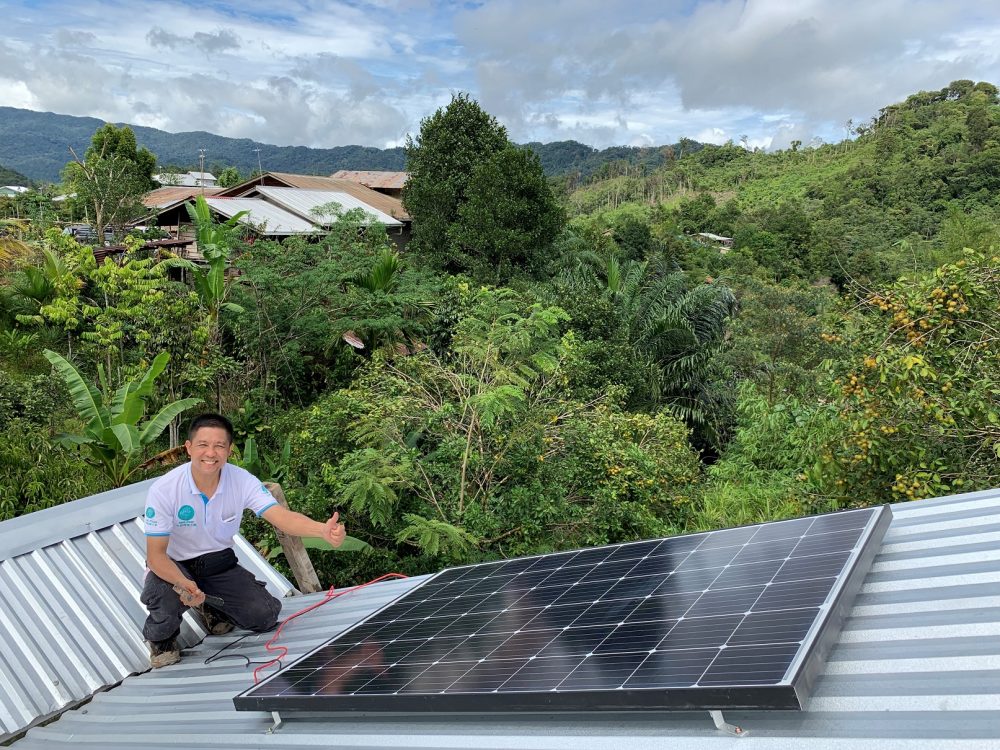 Once they have pinpointed the families to help, the team will once again return to Kuching to call for donors and arrange for items to be bought. The items prepared usually includes basic food items, medical equipment, learning materials, solar lights and even furniture such as tables and chairs. Hope Place also calls for specific volunteers such as doctors, dentists, and hairdressers to join them in their trip to provide free medical and haircut services for the villagers. Hope Place also looks into setting up learning hubs in these villages, providing the children with sufficient resources to focus on their education.
In their last trip before the pandemic hit, Hope Place managed to gather a convoy of 80 four-wheel drives and 150 volunteers. As a result, 126 families from three Penan villages in Ulu Tinjar were provided with necessities and food aid worth RM 60,000, as well as haircuts and medical aid. Kelvin added, "Our main calling as an NGO is to lend a helping hand to the B40 families, especially in the Orang Asli villages. Most importantly, we ensure that we set up learning hubs in these villages to ensure that the next generation will have a chance to be educated. With the help of our passionate volunteers and partners, we hope that our efforts will be a push for the Orang Asli community to move a step forward and escape the poverty trap."
Crisis Aid
Sarawak has been suffering severe economic impacts from the pandemic. The ACCCIS's Sarawak Economic Situation Survey Report revealed that the various lockdowns, price hikes, high operating costs, cash flow issues and consumer behaviours had caused a decline for many businesses, impacting breadwinners in the Kuching community.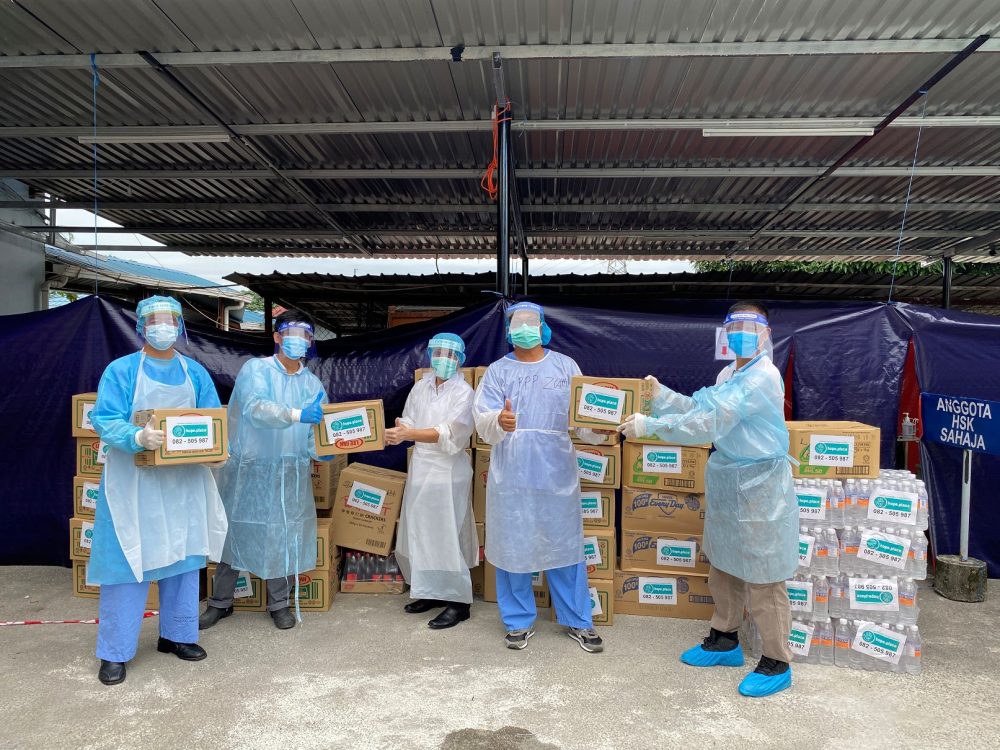 Once again, Hope Place realised the call for action to be taken. At the height of the pandemic, health workers and hospitals worked round the clock, going the extra mile for the COVID-19 patients. Many wanted to show care to the frontliners, COVID-19 patients and the families impacted by the health crisis. Hope Place provided an avenue for Sarawakians to play a part, collecting donations and purchasing personal protective equipment (PPE) and food items and then transporting them to hospitals in Kuching for the frontliners and many others who were in need.
During this time, Hope Place also partnered with HEINEKEN Malaysia where the company provided additional funds to Hope Place through the HEINEKEN Cares campaign to provide essential food aid for communities in need. Renuka Indrarajah, Corporate Affairs & Legal Director for HEINEKEN Malaysia said, "We are inspired by the unceasing efforts of the Hope Place team in touching the lives of the needy in Sarawak. As part of the HEINEKEN Cares programme, we are proud to join hands with Hope Place as one of the eight organisations that we have partnered with to deliver 255,000 meals to Malaysians in need amid the health crisis. At HEINEKEN Malaysia, we're committed to progress with local communities. We hope that our small step to support local heroes like Hope Place will make a big difference."
Kelvin also mentioned, "We are glad that companies such as HEINEKEN Malaysia share the same vision with us in seeing through that our local families in need are taken care of. We hope that many other businesses will rise to the challenge in achieving zero hunger for Sarawakians and Malaysians."
Kedai Bajet
Over the years, Hope Place has helped many beneficiaries break free from poverty. One of the many success stories is Felicia Sung who is giving back to the cause today. Back in 2018, Hope Place visited Felicia Sung's father who suffered from severe high blood pressure and chronic heart problems. The NGO ensured that all his needs were met,
supplying him with adult diapers and milk as he had to undergo tube feeding. Sadly, Felicia's father passed away 6 months later, but the kindness and care that Hope Place has shown touched her heart. She wanted to give back by serving those who are in similar situations to what she had experienced.
Since then, Felicia joined Hope Place's Kedai Bajet, a thrift store set up to sell donated second-hand goods and essentials at a cheaper rate for all beneficiaries under the care of Hope Place. Furthermore, upon review, certain beneficiaries who are tight on cash may also take items from the Kedai Bajet for free. The Kedai Bajet provides employment opportunities, affordable necessities, and additional funds to the NGO for emergencies.
Felicia Sung said, "I have personally seen how Hope Place came to aid for my family in times of need and I wish to do the same for others as well. I have seen my colleagues at Hope Place care for others. Although I am a shy person, in future, I would also like to learn from them how to engage and talk to the underprivileged. It is my dream that one day, I can too play a part in caring for elderly people. For now, I want to help in any way I can."
Hope Place will continue striving towards helping underprivileged families in Sarawak. For more information on Hope Place on how to donate or volunteer, please visit https://hopeplace.org.my/.