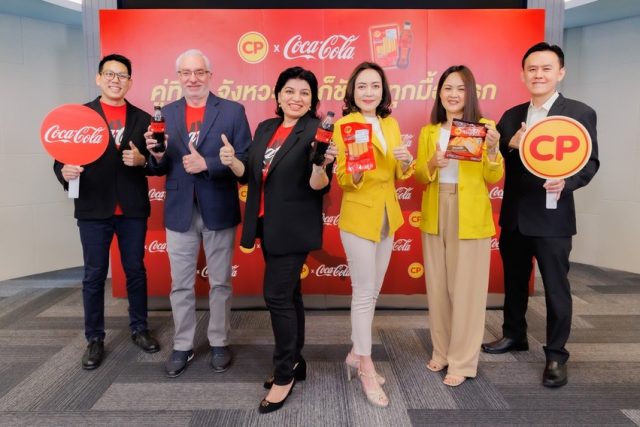 Wednesday 26 April 2023 – The Coca-Cola system in Thailand, the leading soft drink brand in the country, consisting of ThaiNamthip Corporation Limited, HaadThip plc., and Coca-Cola (Thailand) Ltd., has announced a partnership with 'CP' under Charoen Pokphand Foods plc, the leader in the integrated food industry.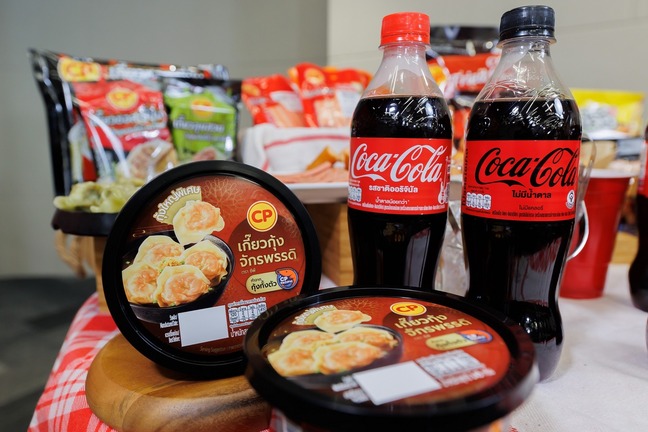 The aim of the partnership is to offer consumers a special price for the delectable combination of 'Coke' Zero Sugar drinks and 'CP' packaged food, specifically product featuring sausage, reiterating the campaign's slogan is 'The Right Pair for the perfect rhythm, in every Break Meal'.
It reinforces the commitment of the partnership to make every meal a special moment, whether it is a quick meal outside or a light meal during the day. Additionally, the campaign aims to ensure that the new generation can enjoy every break activity, such as the currently trending random dance craze among teenagers across the country.
The campaign 'The Right Pair for the perfect rhythm, in every Break Meal' comes with a special promotion for consumers to match deliciousness in every meal. Consumers can conveniently pair their favorite thirst-quenching 'Coke' Zero Sugar or 'Coke' Original Taste with delicious CP packaged food at convenience stores, supermarkets, and hypermarkets across the country from today until June 2023. In order to add more fun, 'Coca-Cola' and CPF have also prepared marketing and consumer communication activities to provide a special experience and deliver happiness through delicious, value-for-money meals from 'Coca-Cola' and CPF. Customers can find more information and follow special promotions on Facebook at www.facebook.com/cocacolaTH, https://www.facebook.com/brandcp/ and www.facebook.com/CPFGroup.