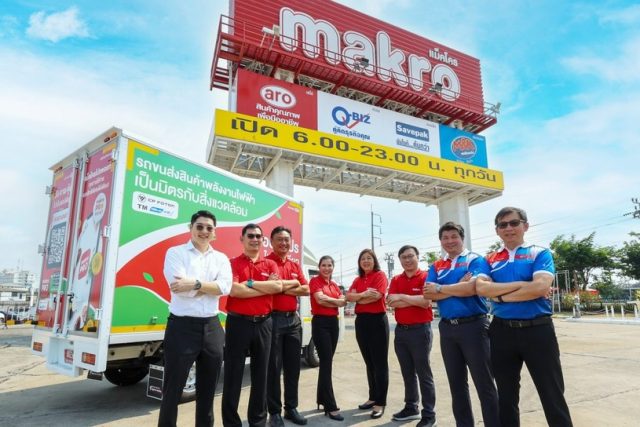 Tuesday 25 April 2023 – To cope with air pollution issues, Makro unveils its plan to use clean energy delivery fleet by deploying more than 300 EV trucks through a partnership with CP Foton. This initiative is expected to reduce over 2,500 tons of carbon dioxide emissions per year by 2025 which demonstrates the company's unwavering dedication to sustainability and emphasizes the importance of carbon footprint reduction in all dimensions as well as to achieve carbon neutral by 2030.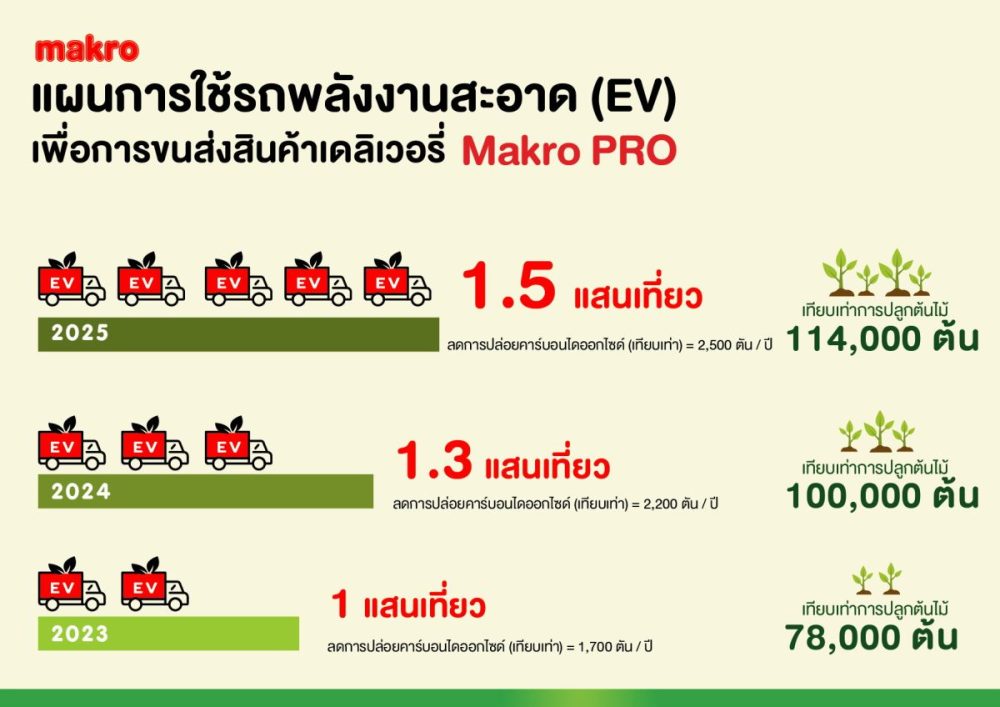 "Makro commits to be an environmentally responsible business and aims to reduce carbon emissions throughout its supply chain. Recently, Makro has partnered with CP Foton Sales Co., Ltd, a leading importer of global EV brand "FOTON", to test electric-powered delivery trucks for "Makro Pro" customers in the Bangbon and Pak Chong – Khao Yai areas. The plan involves implementing more than 300 clean energy delivery trucks to Makro's fleet over the next three years which is expected to provide over 150,000 trips per year. This will result in a significant reduction of carbon dioxide emissions up to 2,500 tons per year, equivalent to planting 114,000 trees," said Mr. Tanit Chearavanont, Chief Executive Officer – Makro Thailand.
"Makro is aware of the air pollution issue and global warming, which are crises at present. Therefore, we are moving forward to reduce carbon dioxide emissions in all aspects of our business, from end- to-end. By changing our delivery fleet to use clean energy and focusing on a green business ecosystem throughout the supply chain, the project marks a significant step in the transformation of the wholesale business in Thailand towards sustainability," Mr. Tanit added.
This project is part of a larger effort that Makro is working on to achieve its goal of being carbon neutral business by 2030 while supporting the energy management plan of the Ministry of Energy to reduce PM2.5 and greenhouse gas emissions. With the implementation of this plan to use clean energy delivery trucks, Makro is taking another step towards building a more sustainable future for all.