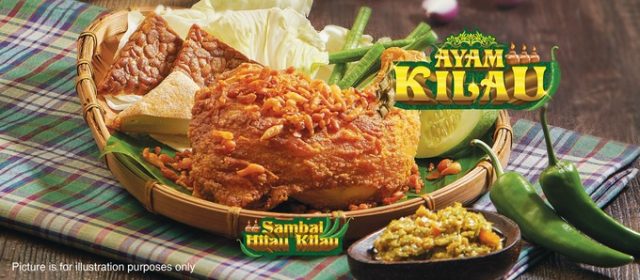 Malaysians were challenged to show their silat moves to win The Chicken Rice Shop vouchers! 
In conjunction with Ramadan and to welcome the festive season of Raya, The Chicken Rice Shop (TCRS)  recently launched its specially curated menu, the Ayam Kilau to treat its customers to a fulfilling dining experience.
To pay tribute to the ancient art related to the name of the newly launched menu, kilau (which also means shine in Malay), Mohd Taqiyuddin, a gold medalist in pencak silat at the SEA Games 2022, made an appearance around Kuala Lumpur where he challenged the public to perform the traditional Malay martial arts. Those who completed the challenge won themselves RM50 worth of TCRS's vouchers!
Get The Taste of Ayam Kilau by The Chicken Rice Shop!
Available from now till 21 May 2023 at all TCRS outlets nationwide, Ayam Kilau comes in three different sets – Meal A (1 pax), Meal B (2 pax) and Meal C (4 pax), catering to small and big groups. If you're one of those who are craving for a spicy authentic local meal, then it's your turn to silat your way to The Chicken Rice Shop!
For more information on the latest Ayam Kilau menu, visit www.thechickenriceshop.com or its Facebook page https://www.facebook.com/thechickenriceshop/