Arummi Cashew Milk is the new cashew milk (kacang mede) in Indonesia. Arummi Cashew Milk is a plant-based milk that is free from lactose and low in calorie. It is said to be suitable for various occasions including for breakfast and snacking.
Arummi Cashew Milk can also be used for cooking including making Creamy Alfredo Pasta. The recipe is provided below.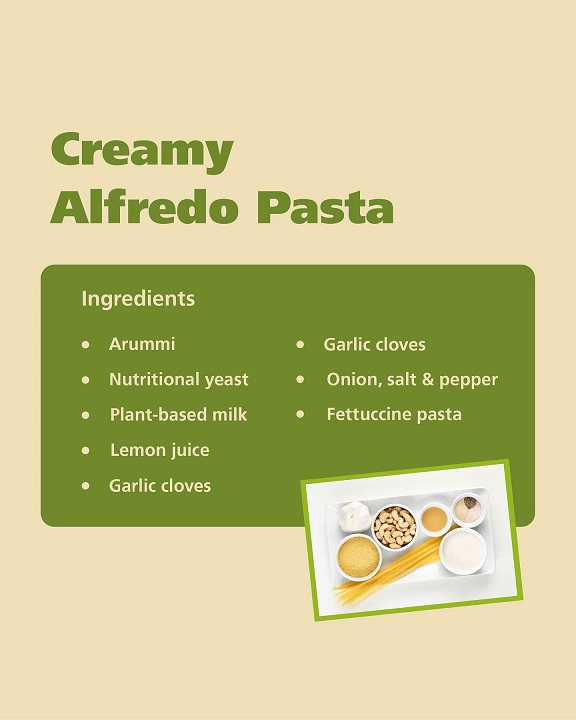 Arummi (1 litre) is high in calcium and contains vitamin B12, B2, D, E and folic acid. The cashew milk is selling at a price of around IDR 39,000 online and through premium grocery store.