Arummi, the cashew nut (kacang mede) UHT drink from Indonesia, has given its existing pack a new look. At SIAL InterFOOD, the company has revealed the new packaging design as well as showcasing its new product, which is the barista edition.
The barista edition has 5.5% cashew paste and 4g of total fat (6% of the recommended daily intake), 1g of saturated fat (5% of RDI), 2g of protein (3% of RDI), 9g of total carbohydrates (3% of RDI), 4g of sugar, and 100mg of sodium (7% of RDI) per 170ml serving.
The barista edition is designed to unlock opportunities in the foodservice market, which has a greater demand for plant-based milk in coffee and tea applications.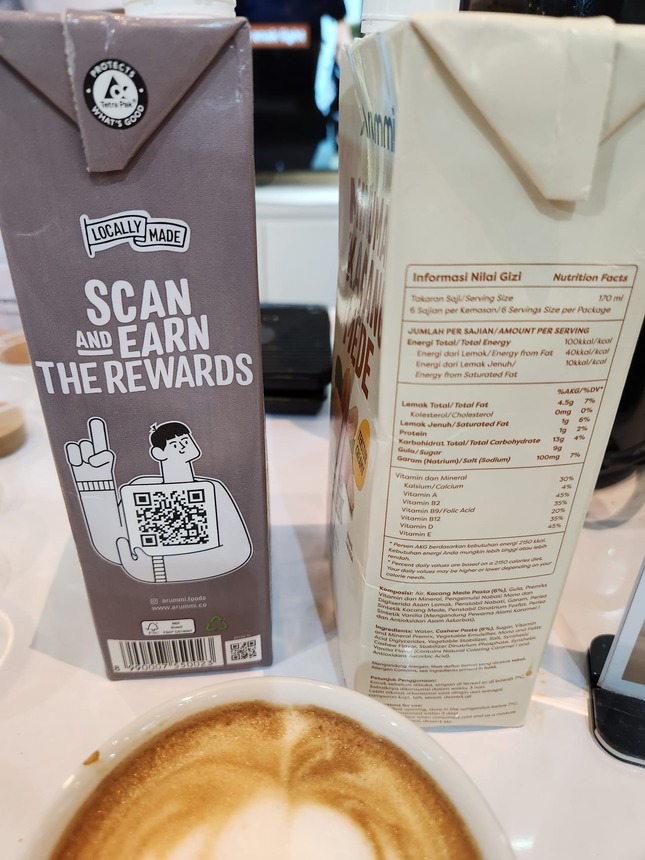 Additionally, the QR code on the packaging allows consumers to access a free health consultation with a nutritionist via a WhatsApp-based interface.
At the moment, Arummi Barista is exclusively launched at Astro.