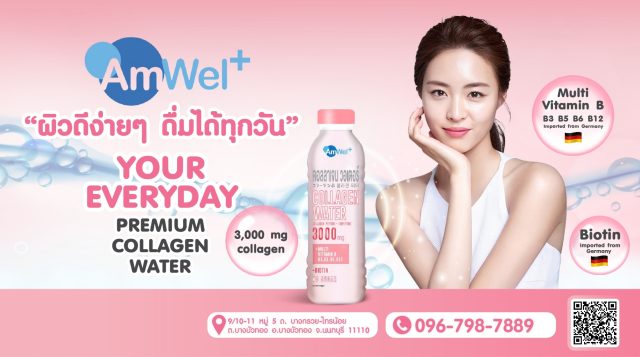 AmWel+ Collagen Water launched in Thailand in early 2022 is an interesting flavoured functional water that contains 3,000mg of collagen. This functional water also features vitamin B complex including biotin (vitamin B7), which is used to promote healthy hair, skin, and nails. Vitamin B complex also helps maintain healthy nerve cells and red blood cells.
This pink-bottled drink with 3,000mg collagen peptide and tripeptide has a strong focus on female health and beauty needs.
AmWel+ Collagen Water is free from sugar and has a chrysanthemum taste. The vitamin B complex is sourced from Germany, a common approach to highlight quality.