The Chicken Rice Shop has launched Ayam Kilau and Sambal Hijau Kilau for Ramadan and Raya. The latest menu features deep fried chicken with a special green sambal. The dish also comes with assorted ulam including cucumber, cabbage, tempeh and fried tofu to make it a hearty and healthy meal.
The word Kilau is inspired by the epic Malaysian historical figure Mat Kilau who had fought against the British colonists in Pahang before independence. The story was turned into a movie, which hit the silver screen in 2022, and was the number one local film in the Malaysian box-office chart.
The Chicken Rice Shop latest Ayam Kilau meals comprises:
Meal A (1 pax: RM 28.9)
Ayam Kilau Pak Choy with Oyster Sauce (Small)
1 Bowl of Rice
1 Soup of the Day
1 Choice of Beverage
Meal B (2 pax: RM 63.9)
Choice of Single Serve Chicken
Nyonya Pai Tee (Regular)
Sai To Fish Ball (Regular)
Choice of Vegetables
2 Bowls of Rice
2 Soup of the Day
2 Choice of Beverage
Meal C (4 pax: RM 114.9)
Ayam Kilau Choice of Quarter Chicken
Nyonya Pai Tee (Large)
Penang Rojak (Large)
Penang Famous Chicken Roll (3pcs)
Choice of Vegetables
4 Bowls of Rice
4 Soup of the Day
4 Choice of Beverages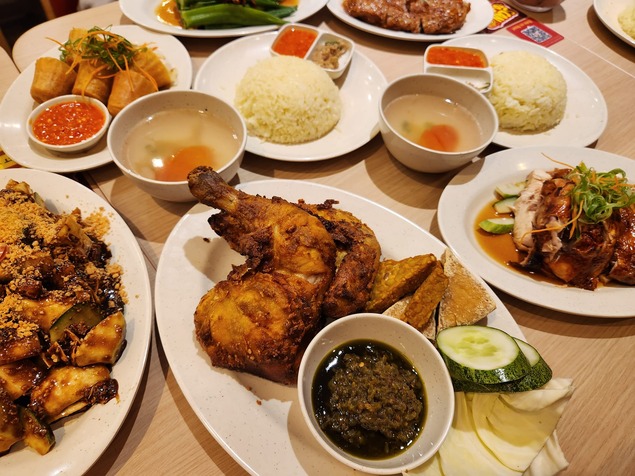 We opted for Meal C as there were quite a number of us. We were thrilled to see the large serving of food including the delicious Sambal Hijau Kilau, which is the perfect condiment for Ayam Kilau.
The all-time favourite Penang Rojak, Penang Famous Chicken Roll and Nyonya Pai Tee continue to set a high standard in taste.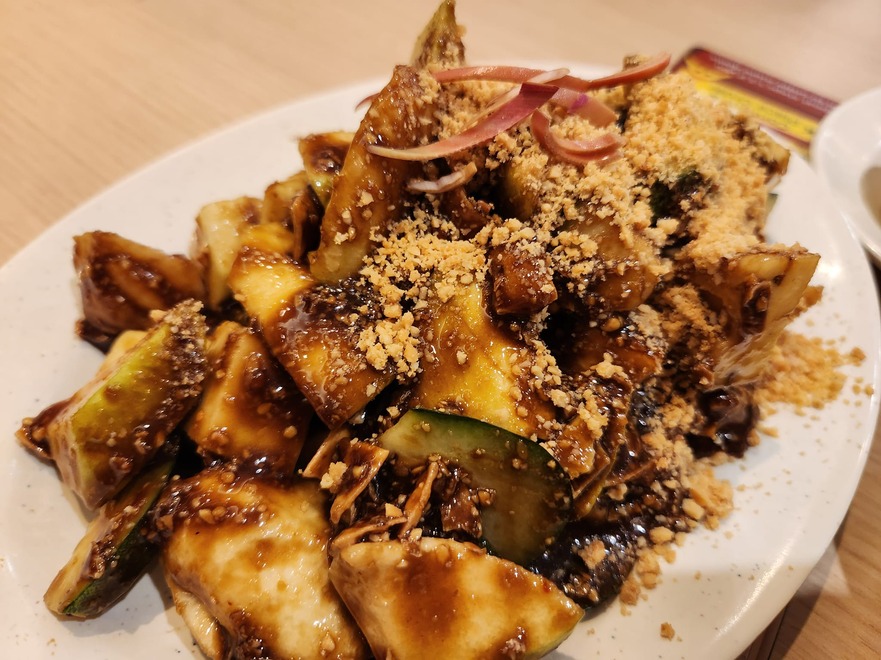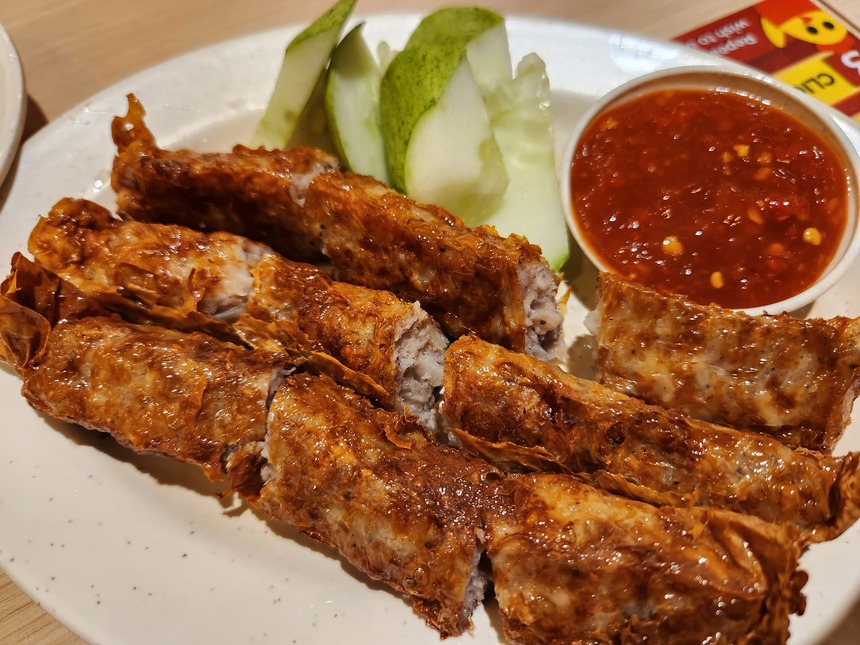 The vegetable of the day was garnished with a generous serving of sambal as well.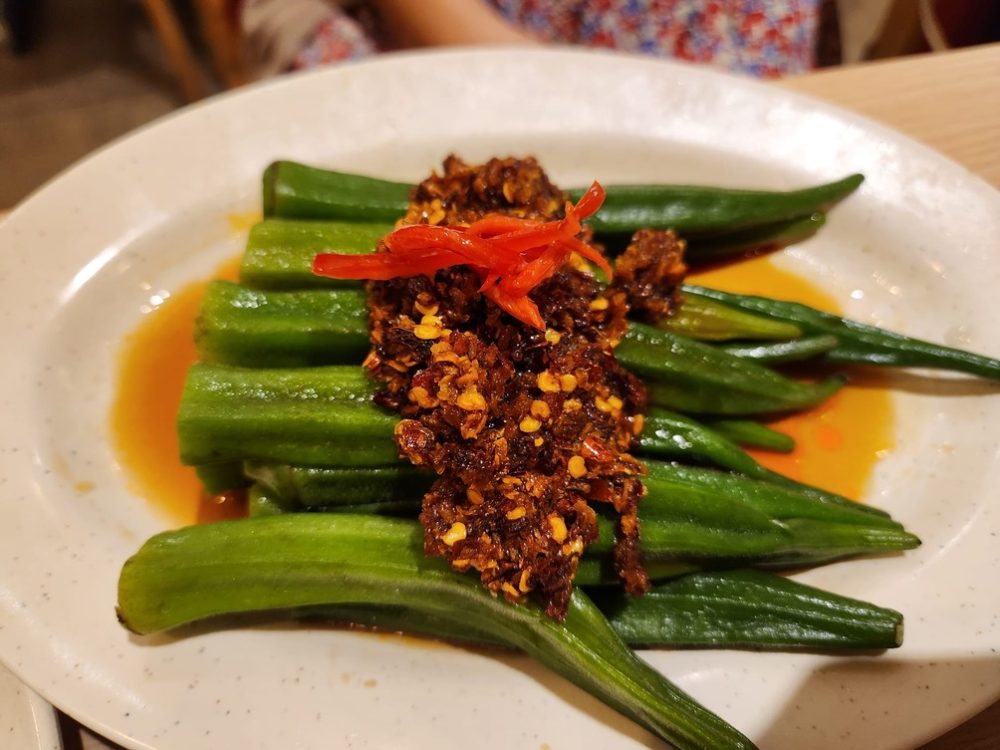 The Ayam Kilau meal comes with a tasty Slurrrp Bandung with cincau or grass jelly garnished with mint.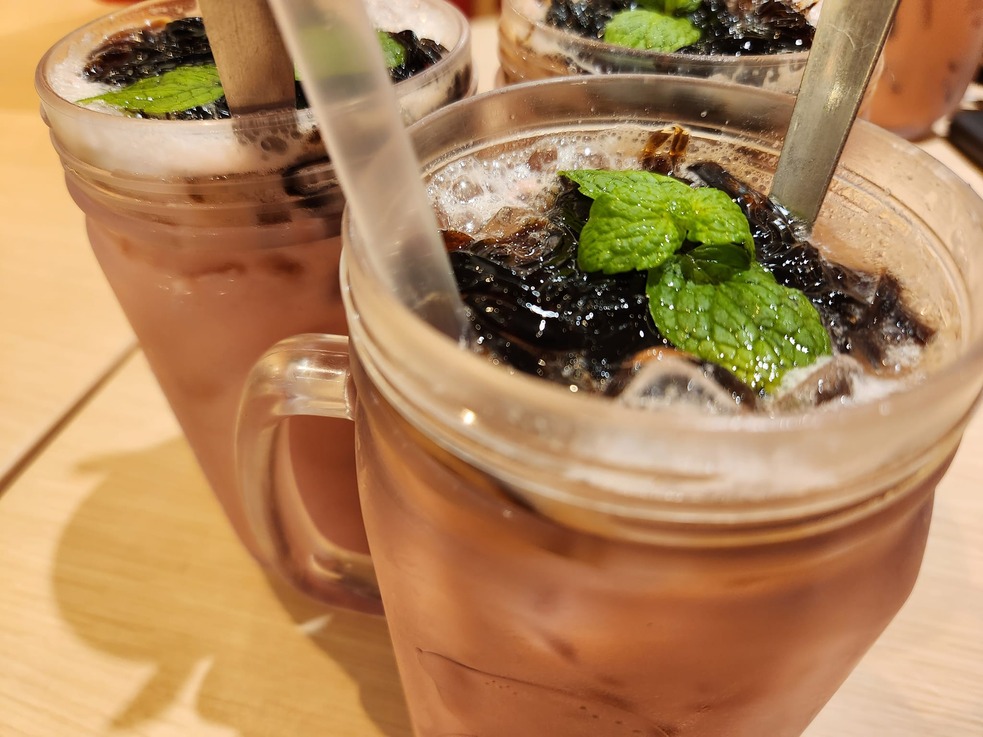 The tasty Slurrrp Bandung with cincau garnished with mint does not come with the meal. It needs to be ordered separately.