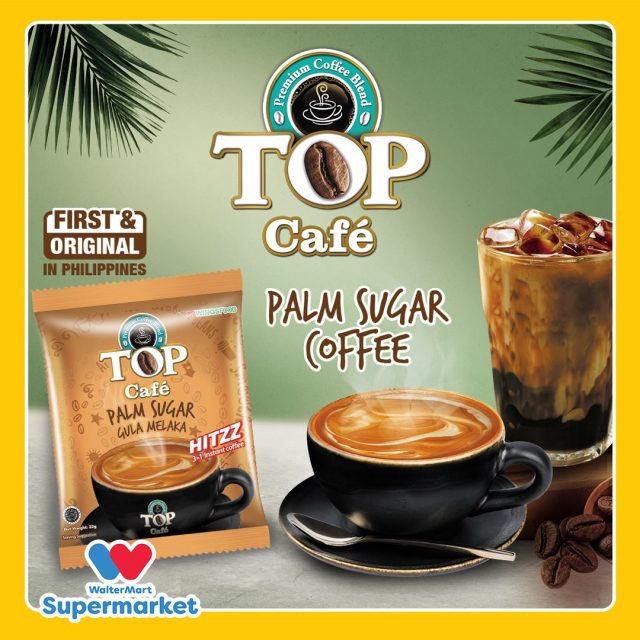 Wingscorp, the maker of Top Coffee in Indonesia, has introduced Top Café Palm Sugar Coffee in the Philippines. Top Café Palm Sugar Coffee is said to be the first and orginal in the country and is available at WalterMart Supermarket.
Palm sugar is popular in the coffee category in Indonesia. Consumers there have the perception that palm sugar is a healthier alternative to other sweeteners as it is minimally processed.
As coffee consumers in the Philippines become more health concious, coffee brands can start differentiating through the use of healthier sugar such as palm sugar.