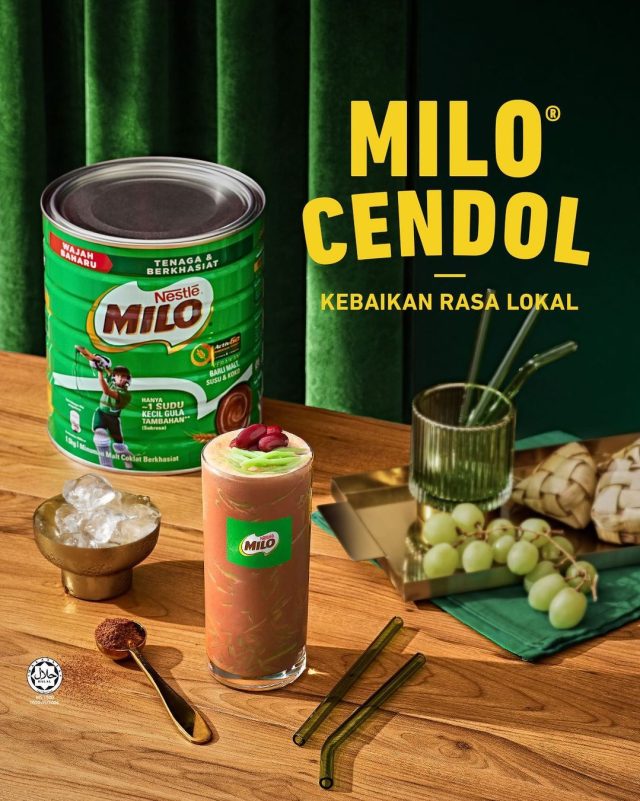 Nestlé Malaysia is offering four special MILO recipes to bring joy to consumers during the fasting month of Ramadan. The four interesting MILO recipes include MILO Cendol, MILO Kurma, MILO Pisang (banana) and Kurma (dates) and MILO Kelapa (coconut).
For this festive season, consumers are encouraged to be as creative as possible with their MILO.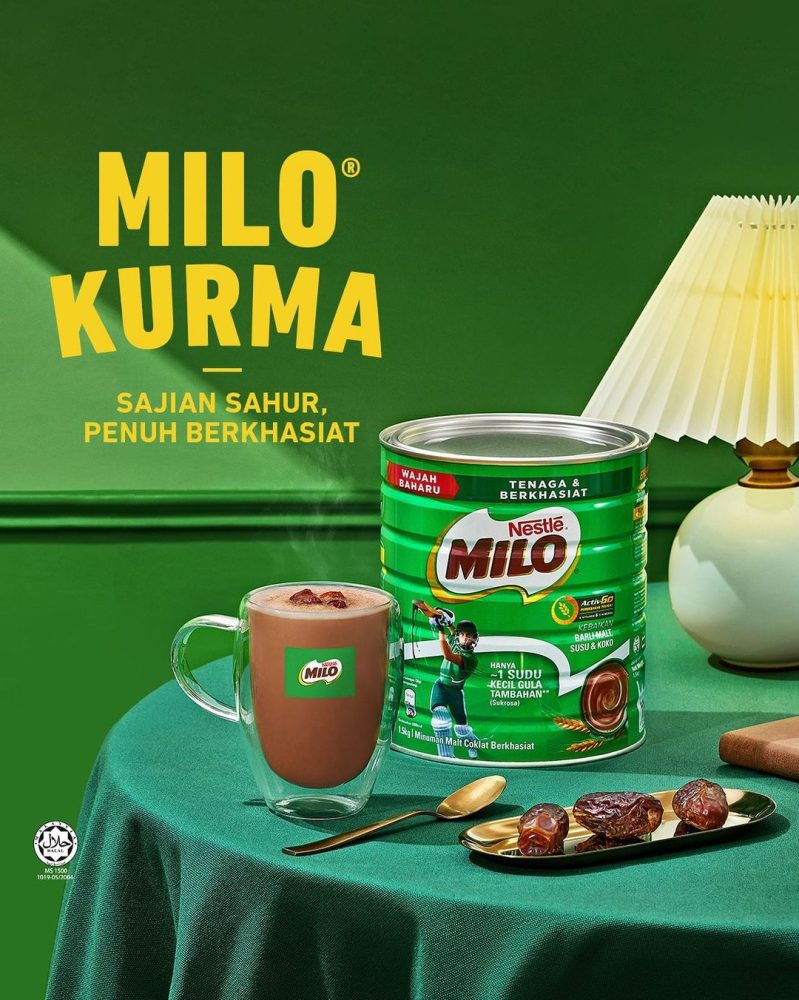 MILO Kurma ingredients:
33g of MILO powder
150ml low fat milk
12g of kurma (dates)
MILO Cendol ingredients:
33g of MILO powder
120ml of cold coconut water
30ml of low fat santan or coconut milk
ice cubes
1 tablespoon of cendol and 1 tablespoon of kidney beans as toppings
33g of MILO powder
80ml of hot water
1/4 teaspoon of coconut oil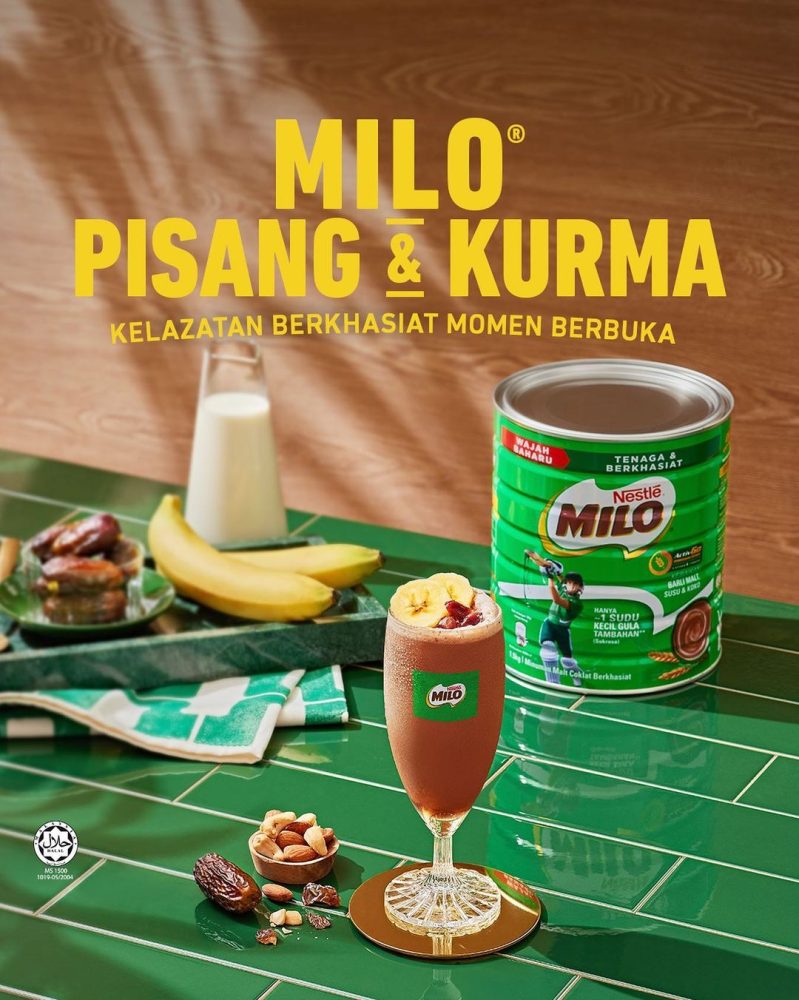 33g of MILO powder
150ml of cold sugar-free soy milk
45g of banana
8g of kurma
ice cubes
Click here to purchase MILO from Nestle Malaysia official store on Shopee now.