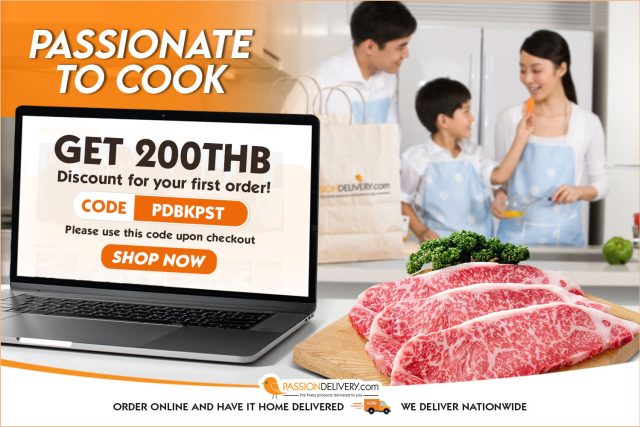 5 APR 2022 – We understand how people love visiting food markets to select luscious foods. However, it can be frustrating having to trek across town or suffer bad traffic just to buy quality ingredients and locally produced foods that we can't find in the local supermarket. That's why Passion Delivery was born.
Passion Delivery is a marketplace built with passion to deliver premium selections of foods, drinks and ingredients from quality suppliers around the world. We offer over 1,000 products, including food ingredients, imported premium meats, salmon, seafood, and beverages, all with the finest quality and safety guaranteed.
We import selected premium meats such as Japanese wagyu beef – the most sought-after and luxurious meat in the world with a rich flavour and buttery tenderness. You will also love our from rigorously-reared Angus cattle which carries Meats Standard Australia (MSA) and also the unique flavour of our Certified Angus Beef imported from Argentina.
Moreover, we import Pre-Rigor Salmon from Norway that is freshly filleted no later than two hours after harvest. Plus 100% fresh Seafood such as Sanriku oysters that take at least 18 months to mature and boast large, elongated shells. Also Frozen Sea Scallops that make preparing meals easier. We also offer premium beverages of the finest quality.
We keep everything fresh and in good condition by working with our logistics partners implementing high quality standards to make sure our customers receive great products and service from us. We also provide nationwide delivery with our easy ordering from passiondelivery.com
Take advantage of our monthly special deals and offers on our website. Check out our special deals for Summer 2022!
Get 200 baht discount off your first order. Please use this code upon checkout: PDBKPST
Get Free Delivery throughout Songkran Festival.
Promotions are valid from 4-18 April 2022.
Order Online and have it home delivered & We deliver nationwide at www.passiondelivery.com