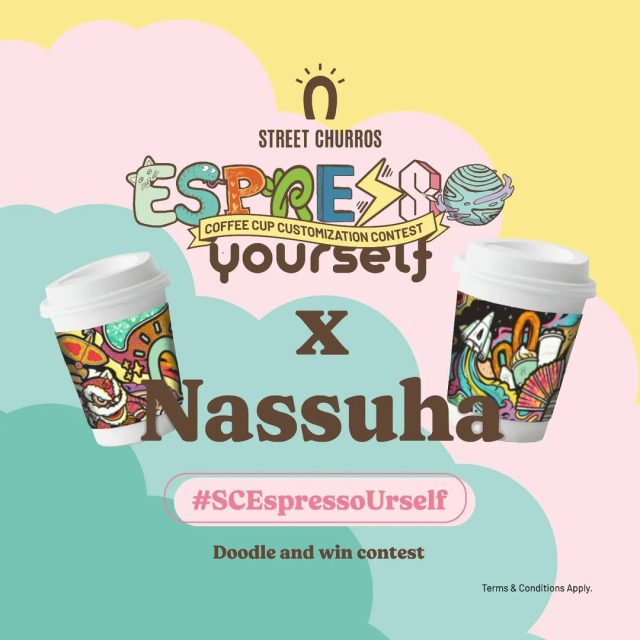 Street Churros has launched "Espresso Yourself" — an initiative to help shed more light on our local artists by offering them a chance to get their designs on our coffee cup sleeves for one year. Additionally, due to the working nature of artists, Street Churros is also offering cash prizes alongside free coffee for one year.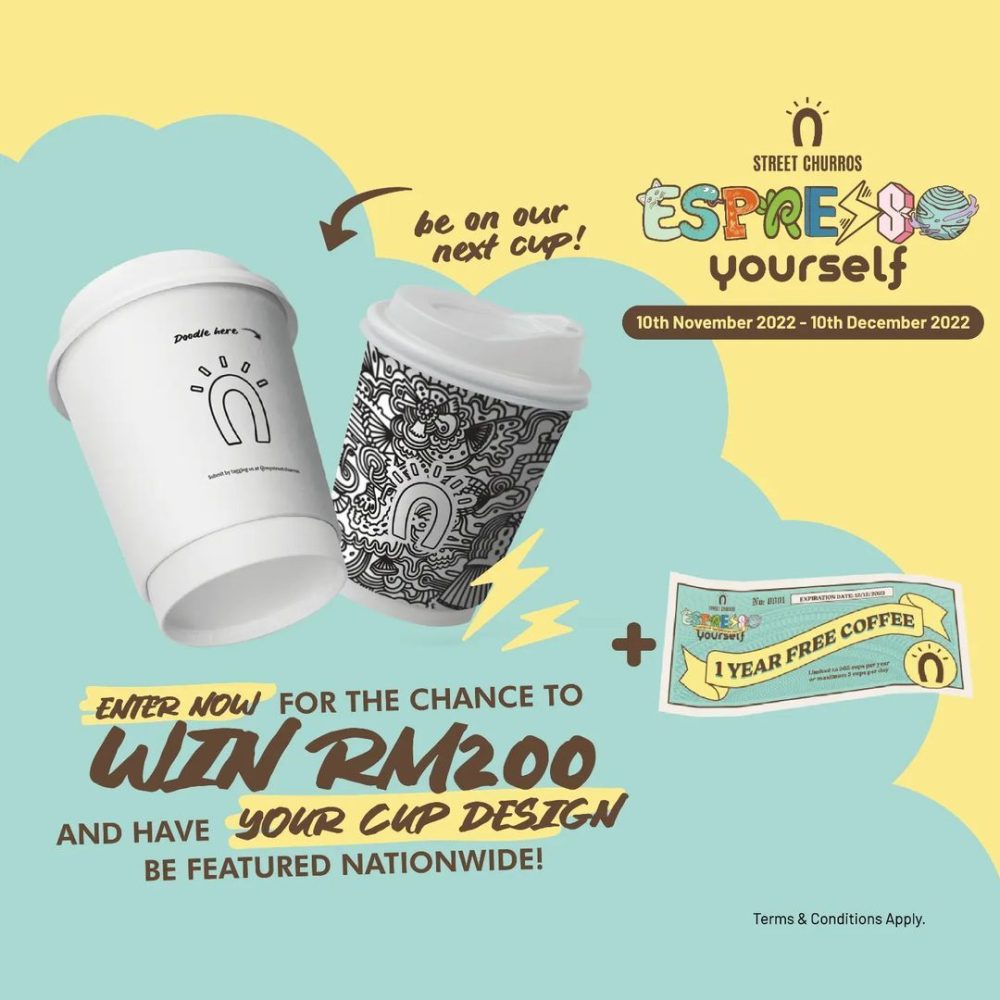 This initiative is held in collaboration with Nassuha (@nassuha on Instagram and Twitter), who is a Malaysian artist that has found success in his field. He now hopes to give back to the community who had helped him grow.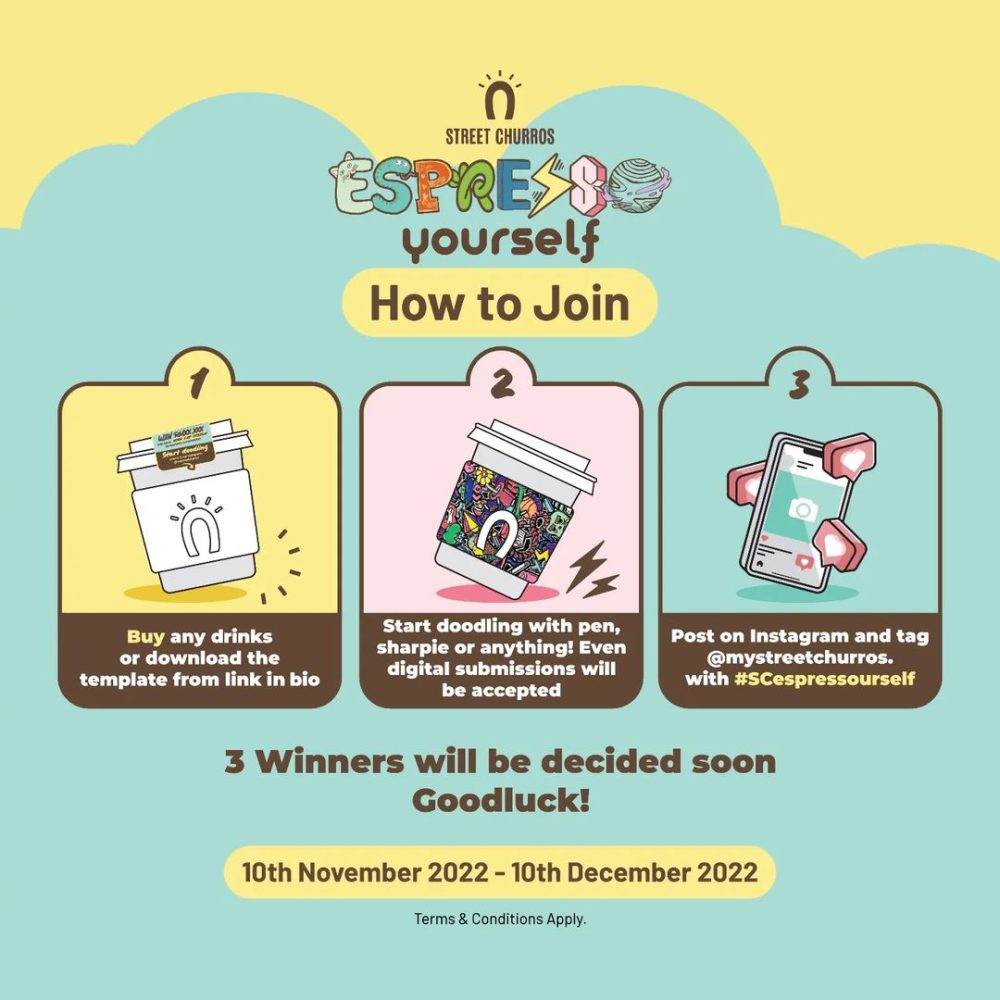 This initiative runs from the 10th of November all the way to the 10th of December.
Artists all around Malaysia can join this competition either by physically drawing on the cupsleeve for our hot drinks, or by downloading Street Churros' template online and drawing digitally. Spending money on Street Churros' products is not compulsory and will not affect the participants' winning chances. Street Churros really prioritise accessibility for all for this initiative, and therefore  had constructed it in such a manner to ensure a fair competing chance for everyone.

In another development, Street Churros has launched its latest flavour – Yolker Salted Egg.