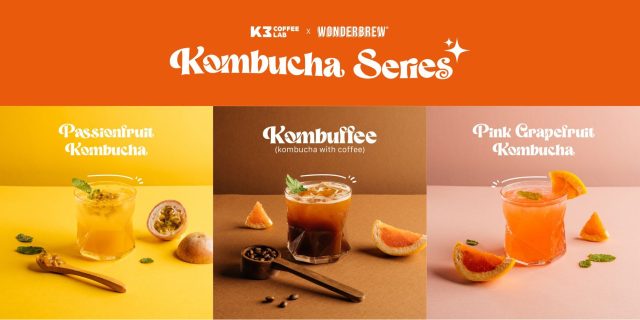 WonderBrew Kombucha has collaborated with K3 Coffee Lab Malaysia in launching he latest komhucha series drinks at their outlets. These 3 recipes are co-developed by both local brands to tickle consumers' taste buds.
Bringing kombucha game to the next level are Passionfruit Kombucha, Kombuffee (kombucha with coffee) and Pink Grapefruit Kombucha.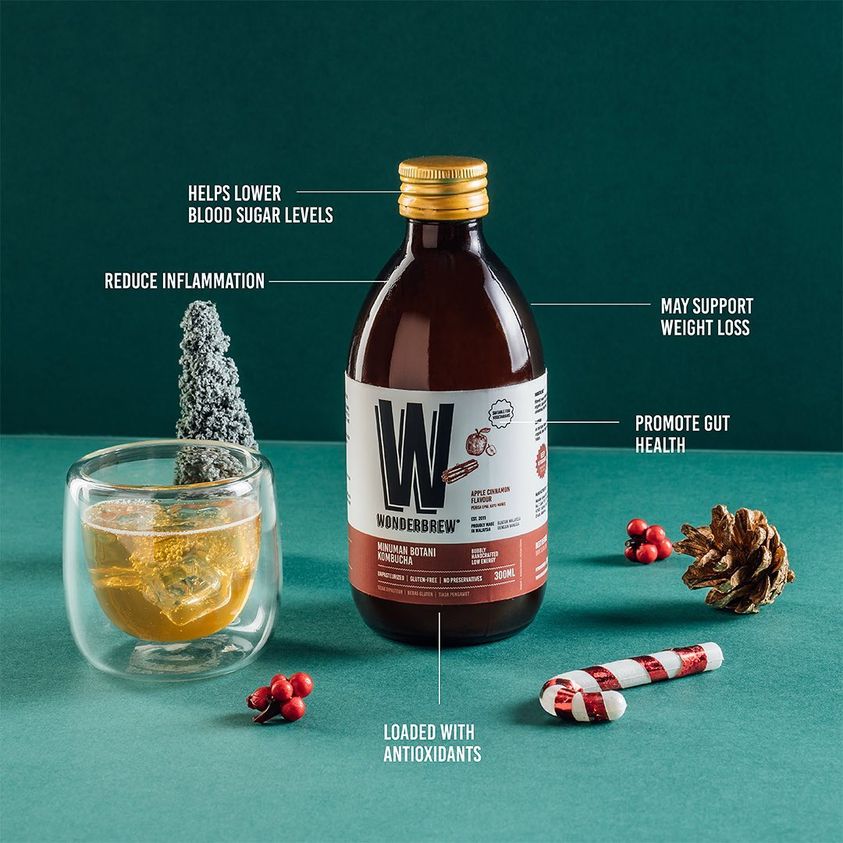 In another development, WonderBrew Kombucha has unveiled its Christmas flavour, Apple Cinnamon. WonderBrew describes the product as having "the touch of cinnamon in our kombucha brings warmth with a hint of apple that gives off that sweet burst of joy."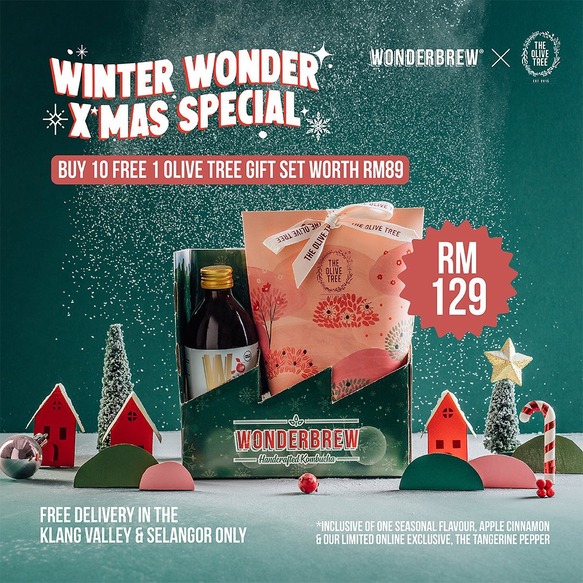 WonderBrew has collaborated with @theolivetreecompany with Buy 10 and get 1 Free Olive Tree Gift Set Worth RM89. It consists of 1 Natural Hair Repair Shampoo, Natural Repair Hand Cream & Seaberry Body Wash. The Olive Tree Natural Skincare offers carefully crafted natural body and hair care products from the goodness of Mother Nature. All of the products are vegan, biodegradable whilst using natural ingredients sourced from plants.
The X'mas Bundle also comes with two of seasonal flavours: Apple Cinnamon and a limited online exclusive, Tangerine Pepper.