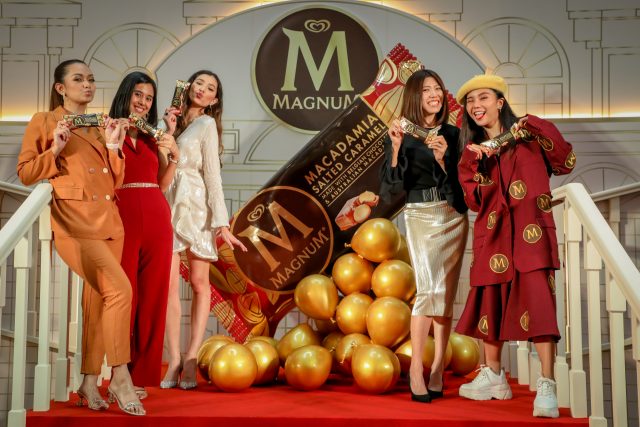 Malaysians indulge in an immersive experience curated by Magnum's M-bassadors inspired by the all new Magnum Macadamia Salted Caramel
KUALA LUMPUR, October 2019 For the first time ever in Malaysia, the majestic Magnum Mansion opened its doors to Malaysians in conjunction with the launch of the all new Magnum Macadamia Salted Caramel. Magnum has teamed up with three local M-bassadors – Amelia Henderson, Azira Shafinaz and Kittie Yiyi – to represent various pillars of pleasure through an immersive experience that brings the Magnum Mansion to life.
Inspired by the taste of the all new Magnum Macadamia Salted Caramel – the perfect balance of the velvety smooth salted caramel flavoured ice cream dipped in thick cracking Belgian Milk chocolate and crunchy roasted Australian Macadamias, the Magnum Mansion is designed to deliver superior Magnum pleasure journey to all Malaysian Pleasure Seekers.
Opening its doors for a limited time, explore the Magnum Mansion with us and indulge in the 3 chambers – Travel, Music and Fashion – specially curated by Magnum's local M-bassadors:
THE TRAVEL CHAMBER BY AMELIA HENDERSON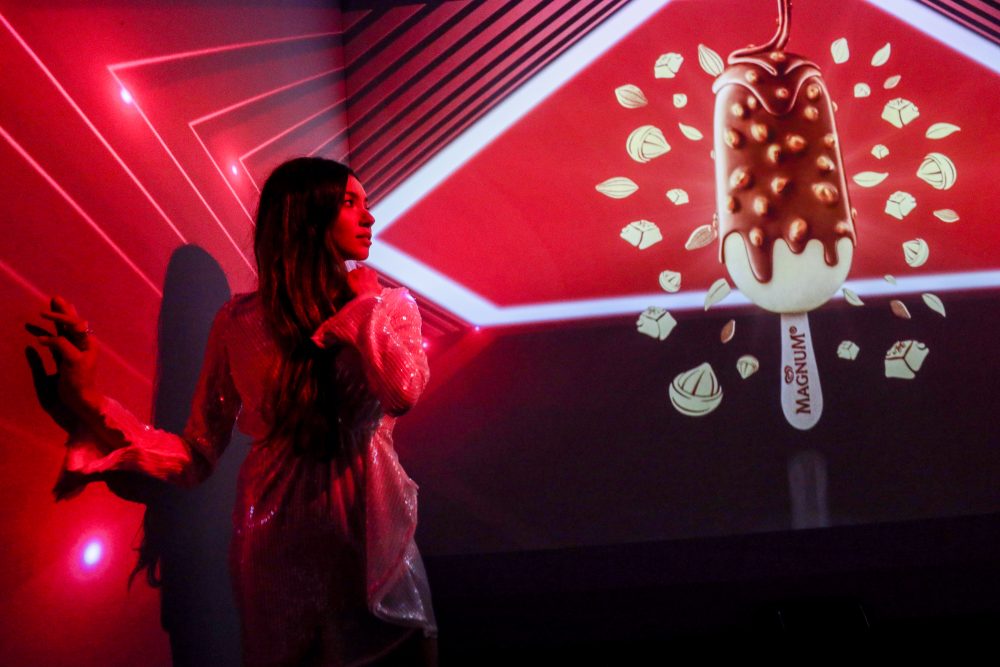 Travel through every layer of the new Magnum Macadamia Salted Caramel and learn how all these worldly ingredients culminate in one pleasurable experience; specially curated by Amelia Henderson. As a global supermodel of the world, Amelia's job has taken her to exotic places far and wide,  making her a true cosmopolitan explorer who takes pleasure seriously. With her worldly experience, Magnum has paired up with her to curate this indulgent journey to inspire you to #TakePleasureSeriously. Get ready to be taken on a journey of exploration with a 270-degree panoramic view, that will transport guests into the pleasurable world of Magnum.
THE MUSIC CHAMBER BY AZIRA SHAFINAZ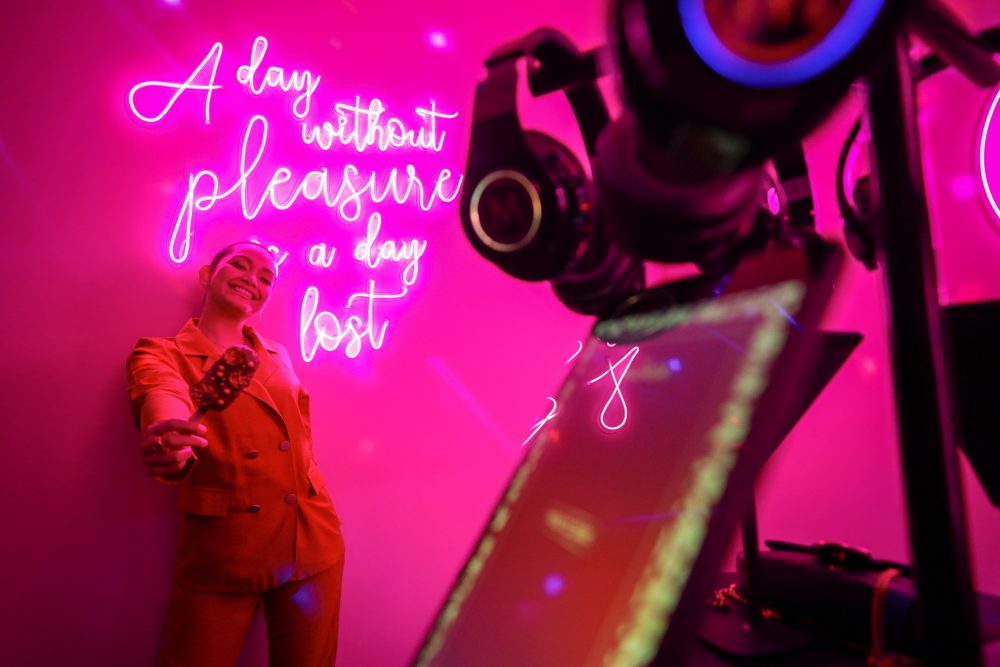 Feeling full of joy or a little down? Catch all the feels in Magnum's silent disco inspired music chamber as you indulge in the specially curated playlist by Malaysia's Hottest Girl Group, De Fam's sweetheart, Azira Shafinaz. Magnum has teamed up with this Supergirl to show Malaysians that you can #TakePleasureSeriously no matter what mood you're in. Slip on the headphones and be transported to a world of pleasure as you vibe with the wave of these tunes inspired by an indulgent bite of Magnum Macadamia Salted Caramel.
THE FASHION CHAMBER BY KITTIE YIYI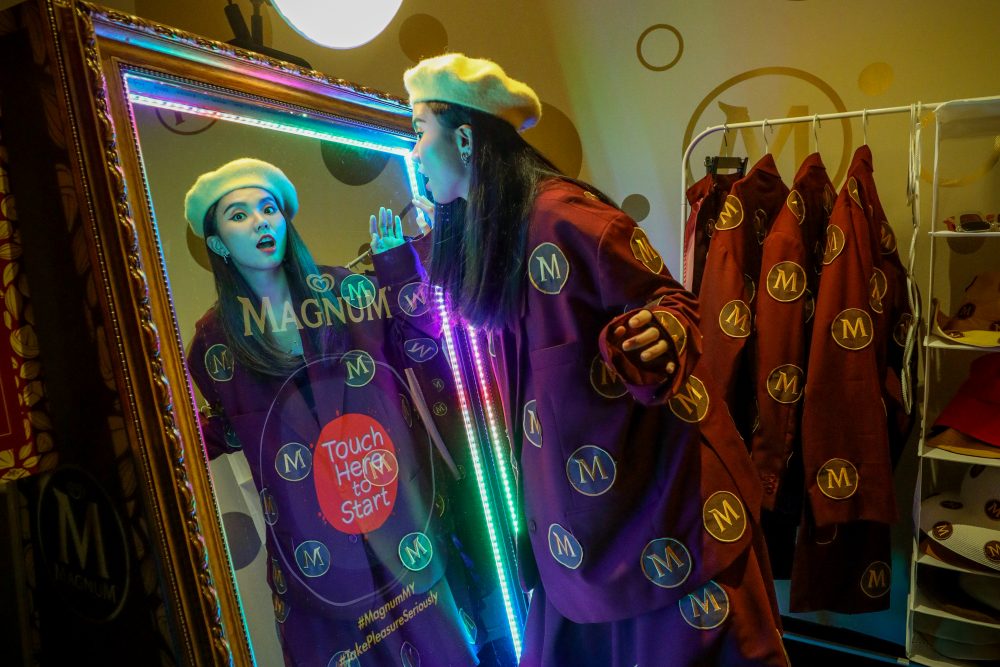 Taking inspiration from Magnum's new creation, notable local fashion designer, Kittie Yiyi, designed a special collection that will only be available at the Magnum Mansion. With Kittie's eye for design and vision in creating head-turning pieces, her collection is set to give any fashionista pleasure donning her clothes. Style up, pose and serve indulgent looks in the Magnum x Kittie Yiyi collection!
#TAKEPLEASURESERIOUSLY AT THE MAGNUM BAR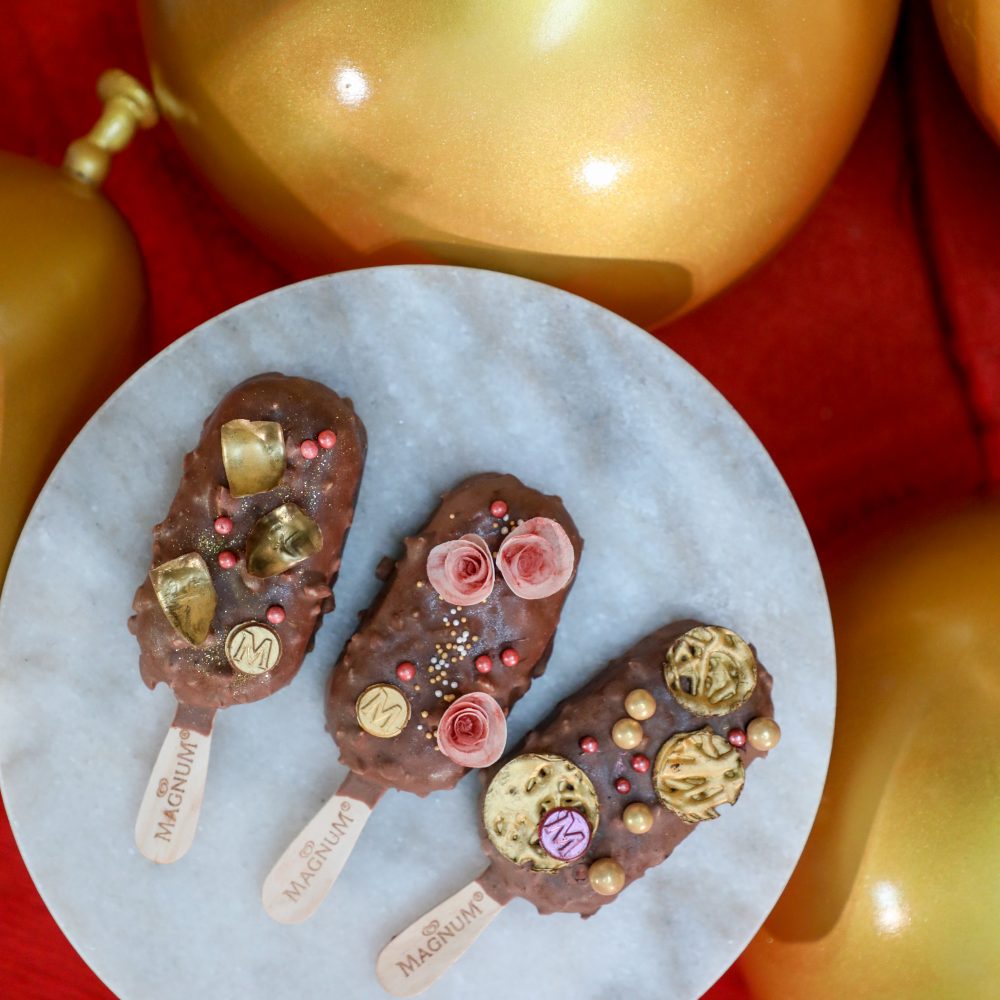 What's a Magnum Mansion without a bar? Magnum is giving you full reigns to #TakePleasureSeriously with the chance to indulge in a limited edition designed Magnum Macadamia Salted Caramel! Pleasure seekers can stand a chance to choose from 3 beautifully designed Magnums right here at the Magnum Mansion with the purchase of 3 boxes of Magnum Mini Multipack or Magnum Multipack ice creams.
A day without pleasure is a day lost! Be it your love for travel, music, fashion or ice cream, Magnum wants to inspire you to #TakePleasureSeriously, the same way Magnum takes ice cream craftsmanship seriously by using only the highest quality ingredients to ensure its finest taste. 
JOIN US AT THE MAGNUM MANSION!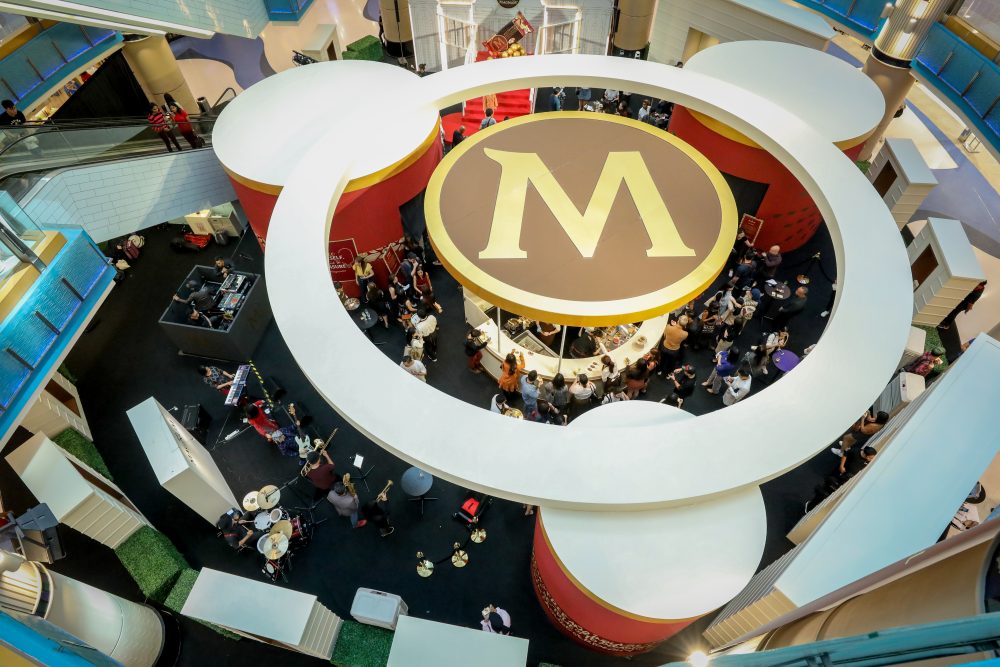 Details as below:
Date/Day: 24 – 28 October 2019, Thursday – Monday
Time: 10am – 10pm
Venue: Sunway Pyramid (LG2, Blue Concourse)
Date/Day: 30 October – 3 November 2019, Wednesday – Sunday
Time: 10am – 10pm
Venue: 1 Utama Shopping Centre (LG, Oval Concourse New Wing)
Pre-register at Magnum's website (https://www.magnumicecream.com/my/en/home.html) to enter the Magnum Mansion. Stay tuned for more information and updates on Magnum Malaysia Facebook page (https://www.facebook.com/MagnumMalaysia/).
Click here to purchase the all new Magnum Macadamia Salted Caramel on Lazada.