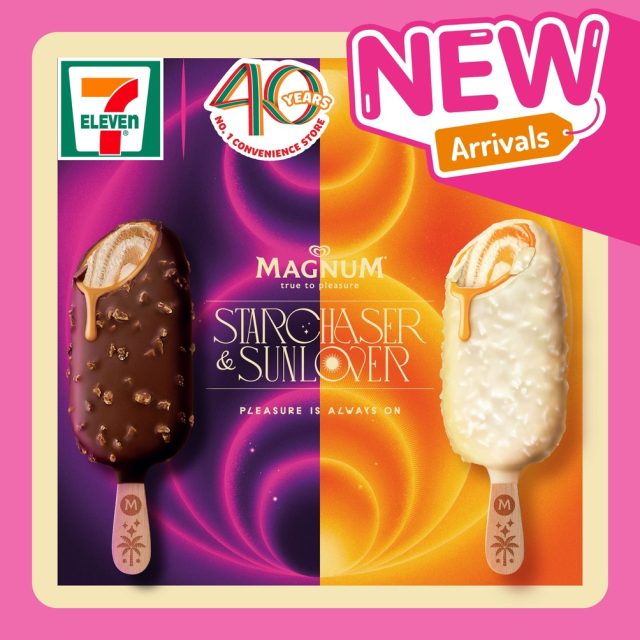 Magnum Double Sunlover and Magnum Double Starchaser, two new extra indulgent limited editions ice creams, are now available at 7-Eleven in Singapore. These limited edition offerings encourage consumers, especially the Gen Zs, to lose themselves in summer's most iconic moments.
Magnum Double Starchaser Ice Cream Sticks are sumptuously indulgent: popcorn flavoured ice cream, with a caramel ice cream swirl and caramel sauce, covered in thick cracking Magnum chocolate with caramelized corn crunch inclusions.
Magnum Double Sunlover Ice Cream Sticks offers the pleasure of velvety smooth coconut flavour ice cream, swirled with tropical mango and passion fruit flavour ice cream, with a layer of tangy mango and passion fruit sauce, coated with white chocolate encrusted with coconut flakes.