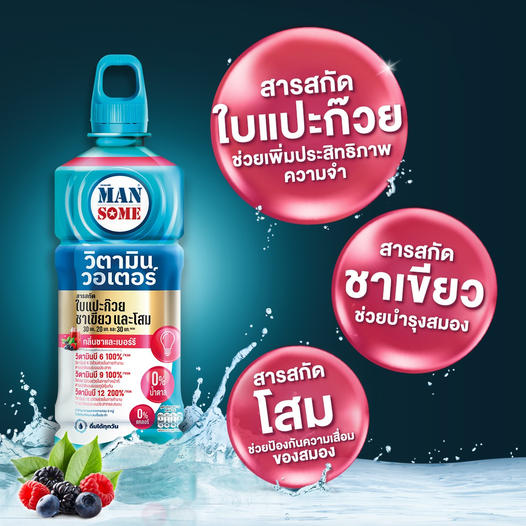 T.C. Pharmaceutical Industrial (TCP) has launched two Mansome functional drinks for men in Thailand. The beverages comprise the following variants:
Mansome Vitamin Water with Ginkgo, Green Tea and Ginseng, which contains 30mg of ginkgo, 20mg of green tea and 30mg of ginseng extracts, in addition to vitamin B6, B9 and vitamin B12 in a pleasant aroma of tea and berry.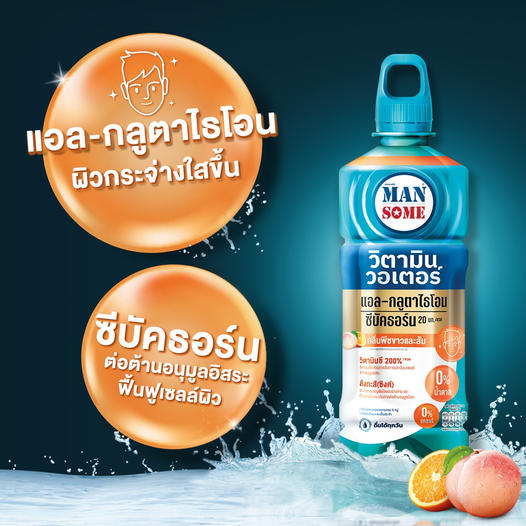 Mansome Vitamin Water with L-Glutathione and Sea Buckthorn with zinc, vitamin C (200% of Thai RDI), L-glutathione and 20mg of sea buckthorn to improve the skin complexion. The drink comes in white peach and orange flavours.
Ms. Prapaipak Weigl, Global Marketing Director (F&B) of TCP Group, said: "We are striving to develop new products that meet the unique needs of consumers. Mansome Vitamin Water is a must-have everyday or "Home-stocking" drink for working men across Thailand with zero sugar and zero calories."
The main ingredients in Mansome Vitamin Water's new formulas are good for the body and provide the following benefits:
Ginkgo extract can help improve cognitive functions and memory.
Green Tea can help with improved performance on tasks involving working memory.
Ginseng helps to improve neurological function.
L-Glutathione helps protect skin cells from free radicals through antioxidants and inhibits the synthesis and agglutination of melanin by interrupting the function of tyrosinase that causes dull skin.
Sea Buckthorn is packed with Vitamin C and antioxidants that help defend against free radicals 15 times better than oranges. It also soothes acne-prone skin, fights skin inflammation, and promotes skin cell turnover to reveal newer, healthy-looking skin.
Both are available in a 480 ml. bottle format, priced at TB 20, at 7-Eleven stores.